Job offers with languages in Europe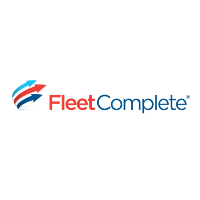 DESCRIPTION
As a Customer Support Specialist, you are expected to deliver service and support to customers in Benelux market, operating fleet, asset, and mobile workforce management solutions, via remote connection or over the Internet. The Customer Support Specialist will analyze the customers' problems or issues, refer to the appropriate resource material or consult other experts and provide the appropriate solutions via phone calls and email. If you are interested, read on, because we're hiring a Customer Support Specialist in Greece.
Your responsibilities:
Effectively troubleshoot issues with urgency, working hard to solve every customer issue on their first contact
Answer all calls and emails from customers who have questions regarding features or have issues relating to mobile or web application, their account, or any general inquiry
Become a Fleet Complete knowledge base i.e you will know the products inside out
Represent Fleet Complete in a positive and professional manner
Update internal database regarding cases with all appropriate information pertaining to your customer interactions
Customer retention through relationship building
REQUIREMENTS
We're looking For:
Fluency in Dutch and English is required
Minimum of 1 year in customer support and administration in tech/software support role
Ability to identify problems/challenges through conversation and create resolutions for customers quickly and efficiently
Excellent communication skills with the ability to articulate technical issues
Experience creating and maintaining customer relationships
Team player with a positive attitude and the drive to go above and beyond to achieve success
Manage multiple projects simultaneously and prioritize accordingly
Self-motivated with the ability to work independently
Experience with Salesforce is an asset
This is what describes you the best:
Positive attitude
Ability to set and achieve goals
Hard-working
Self-starter
Dependable, responsible, respectful
ARE YOU THE PERFECT CANDIDATE?