Job offers with languages in Europe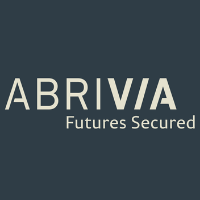 DESCRIPTION
Job Title: Structural Design Technician (CAD)
Job Type: Permanent, Full Time
Location: Fully Remote- can be based in Dublin, Duesseldorf, Hannover or Maastricht or 40km within one of these sites
Work Model: Fully remote
Salary: Up to €45k
Are you a skilled CAD Designer with a passion for telecommunications? Are you fluent in German and looking for a remote opportunity that allows you to showcase your talents in a dynamic industry? Then this is the role for you!
Responsibilities:
CAD Design: Create detailed and accurate 2D and 3D CAD models for telecom infrastructure projects, ensuring compliance with industry standards and project requirements.
Collaboration: Work closely with cross-functional teams, including engineers and project managers, to understand design specifications and contribute to the overall success of projects.
Quality Assurance: Conduct thorough reviews of design documents to identify and rectify any errors or discrepancies, ensuring the highest quality deliverables.
Innovation: Stay abreast of industry trends and technological advancements to incorporate innovative design solutions into telecom infrastructure projects.
Communication: Effectively communicate design concepts and ideas to both technical and non-technical stakeholders, fostering a collaborative and transparent work environment.
Requirements:
1-3 years experience with CAD tools such as AutoCAD, SolidWorks, or equivalent, with a proven track record of creating precise and detailed designs.
Strong verbal and written communication skills in German are essential for effective collaboration with team members and stakeholders.
Demonstrated ability to work independently and efficiently in a remote work environment, managing time effectively and meeting project deadlines.
A proactive approach to problem-solving and the ability to think critically to address design challenges.
Excellent interpersonal skills with the ability to work collaboratively in a virtual team setting.
Good working knowledge of architectural and engineering practices, methods, and procedures.
Strong internet connection
If you think you have the attributes to fill any of these roles, please forward your CV to Emily Mason or Roisin Claffey
Seniority Level
Industry
Employment Type
Job Functions
ARE YOU THE PERFECT CANDIDATE?