Job offers with languages in Europe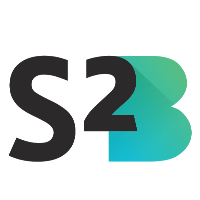 DESCRIPTION
We are seeking a dynamic and experienced Spanish Market VIP Account Manager to join our team. As the VIP Account Manager, you will play a pivotal role in nurturing and managing high-value players within the Spanish markets. Your primary responsibility will be to deliver exceptional customer service, build lasting relationships, and provide tailored experiences to ensure the loyalty and satisfaction of our VIP players in the Spanish region.


Develop and maintain strong, personalized relationships with high-value players in the Spanish market.
Serve as the main point of contact for VIP players, promptly addressing their inquiries, concerns, and requests.
Provide customized support to VIP players, including managing deposit and withdrawal requests, resolving payment issues, and ensuring a seamless gaming experience.
Gain an in-depth understanding of VIP player preferences and proactively deliver personalized promotions, bonuses, and incentives to maximize player value.
Continuously monitor and analyze player activity, identifying trends and opportunities to enhance player engagement and retention.
Collaborate with the marketing team to design targeted campaigns and promotions specifically tailored to VIP players in the Spanish region.
Stay up-to-date with the latest product developments, game features, and promotions to effectively communicate this information to VIP players.
Handle VIP player complaints and disputes with a focus on fair and efficient resolutions.
Provide regular reporting on the performance of Spanish VIP players, accompanied by recommendations for improvement to the management team
REQUIREMENTS
Bachelor's degree in a related field or equivalent work experience.
Demonstrated expertise in the iGaming industry, with a strong emphasis on VIP player management.
Profound understanding of the Spanish iGaming markets, along with in-depth knowledge of player preferences.
Outstanding communication and interpersonal skills.
A customer-centric mindset with a firm commitment to delivering top-tier customer service.
Strong analytical capabilities, with a data-driven approach to decision-making.
Proficiency in using customer relationship management (CRM) tools and other relevant software.
Ability to work effectively both independently and as part of a team.
Flexibility in terms of working hours, as VIP player management may occasionally require evening and weekend availability.
Exceptional problem-solving skills and the capacity to remain composed under pressure.
ARE YOU THE PERFECT CANDIDATE?