Job offers with languages in Europe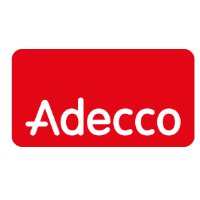 DESCRIPTION
If you have experience in billing and collections, a high level of Portuguese and you are interested in joining companies in the chemical, medical devices or pharmacy area, keep reading!
In this vacancy you will be working as an Administrative in one of the most important biological company in the world. Your main goal will be providing good customer service in the area of billing and collections.
How are your days going to be?
• You will be in charge of billing and collections.
• Respond to email and analyze customer requests.
• Manage duplicate invoices and credits.
• Control customer balances, invoice compliance.
• Talk to collection managers to resolve certain situations.
• Talk to clients and centers in Portuguese.
• Occasionally you will travel to Portugal to visit clients (hospitals).
• Other tasks linked to the position.
REQUIREMENTS
• Availability to travel punctually.
• Higher Degree Training in Administration or Degree/Bachelor's Degree in Business Administration, Economics or similar.
• Knowledge of SAP is valuable.
• High Excel (it is necessary to create dynamic tables and formulas)
• Previous experience in billing and collections.
• English level B2
• High level of Portuguese.
ARE YOU THE PERFECT CANDIDATE?