Job offers with languages in Europe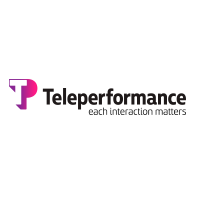 DESCRIPTION
If you are tech savvy, creative, outgoing, and willing to roll up your sleeves and get things done in a fast-paced, rapidly changing environment, we may have the perfect job for you!
Teleperformance is a worldwide leader in customer experience management and contact centre business process outsourcing. Our company employs around 420.000 people working in over 265 dialects and languages, in 88 countries, operating across all business sectors and all continents on behalf of major international companies.
At Teleperformance, we do business with people, for people. We want our employees to be inspired and motivated. Our main goal is to make them proud to belong to Teleperformance through job satisfaction and a great work environment.
Teleperformance Spain, with more than 4,700 employees in 10 sites (certified with Great Place to Work and Top Employer), is looking for a group of highly-skilled professionals to join as Inside Sales Representatives.
Purpose of the role:
As a member of the Teleperformance team, you will be working on outbound leads to acquire new advertisers for Local Services Ads.
You will become a digital consultant, advising them on their digital advertising strategy, with the opportunity of having a significant impact on their business. It is a target driven environment, where you will work towards individual sales targets as well as being part of a larger sales team responsible for increasing the Client customer base across EMEA.
Your responsibilities:
Achieve a minimum number of interactions (phone call and/or emails) per day
Qualify and manage inbound leads and the overall sales pipeline
Identify the needs of the business and personalize the product towards the related business
Properly prepare and set expectations with businesses about the onboarding and go-live process
Develop a deep understanding of the onboarding requirements/processes for our product across different regions
Work closely with businesses to collect and submit information required to complete our onboarding process
Accurately advise and support businesses on each verification requirement as they work to complete the onboarding process
Successfully troubleshoot or escalate issues and feedback through the appropriate channels of support
Work in a fast-changing, fast-paced workplace
REQUIREMENTS
Native Level of German
Ability to speak and write English fluently
At least 1+ years of experience in similar fields: sales, recruiting, customer-facing role
Experience working in a call center environment
Extremely high attention to detail and strong organizational skills
Structured communicator, both written and spoken
Ability to produce high-quality work in a fast paced environment under strict deadlines
Proficient in Google Docs and Sheets and/or Microsoft Word and Excel
Ability to work independently and complete day-to-day tasks with minimal supervision
Nice to have:
Bachelor's degree in Business
Experience working in a team environment
Familiarity with home services, such as plumbing, locksmiths, electrical etc.
ARE YOU THE PERFECT CANDIDATE?