Job offers with languages in Europe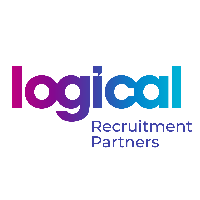 DESCRIPTION
CROATIAN LANGUAGE CUSTOMER SERVICE
Are you a customer-focused individual with a passion for helping people and e-commerce? Do you have proficiency in Croatian at C1 level or above and excellent English language skills at B2 level? If so, we have the perfect opportunity for you! Join our innovative e-commerce company as a Customer Service Agent and enjoy the same fantastic benefits.
What we're looking for:
Language Proficiency: You have a mastery of Croatian at C1 level or above and a solid understanding of English at B2 level. Your linguistic skills will help you excel in a diverse and international environment.
Office-Based: Enjoy the comfort and camaraderie of working in a vibrant office setting where collaboration and innovation thrive.
Flexible Work Schedule: Our projects run from Monday to Sunday, with 5 days on and 2 days off each week. You'll never work later than 10 pm.
Communication: Assist and support our customers through web chat, ensuring that every interaction is helpful and efficient.
Start Date: Your exciting journey begins on November 24th or 11th December
Your Responsibilities:
As a Customer Service Agent, you will be at the forefront of our customer interactions. Your primary role will be to provide outstanding service, assist with inquiries, and ensure customer satisfaction.
What we offer:
Relocation Package: We understand that moving can be a challenge, so we've got you covered. We'll arrange and fully pay for your flights in advance of your relocation.
Accommodation: We'll provide you with 6 months of comfortable accommodation to help you settle into your new surroundings.
Living Allowance: To ease your transition, we'll offer you 100 Euros per month for 6 months to assist with living expenses.
Yearly Home Visit: We want you to stay connected with your loved ones. That's why we'll provide a 200 Euro flight home every year.
Transportation: Getting to the office will be a breeze with our provided transport options.
Full Benefits Package: Your well-being is essential to us. We offer a comprehensive benefits package to take care of you and your loved ones.
EU Eligibility: You must be eligible to work in the EU, as we do not offer visa sponsorship at this time.
This is a unique opportunity to join a forward-thinking e-commerce company, make a real impact as a Customer Service Agent, and grow within a dynamic team. If you are ready for an exciting new challenge and meet our language and eligibility requirements, we would love to hear from you.
Take the first step toward an exciting new chapter in your career. Apply today and be part of our innovative team that's shaping the future of e-commerce and providing exceptional customer service!
ARE YOU THE PERFECT CANDIDATE?