Job offers with languages in Europe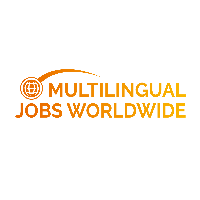 DESCRIPTION
Do you like to be in an online casino environment and want to live in the heart of Spain? Then we have the perfect job for you!
The company
This is a market leading B2B software developer and product provider to casinos and major online gambling operators. They have more than 12,000 employees in over 20 markets, serving customers around the world. They are currently in a state of hyper-growth, both in terms of expansion of existing sites and growth in new markets. The Madrid site will be a broadcast studio from which we will host live casino games 24/7/365 - think of it as a giant TV studio from which we broadcast live using state-of-the-art technology. The Madrid site will serve international markets (mainly Portuguese and Spanish, Dutch and Italian). They expect to hire a minimum of 250-500 people in the first year in Madrid. Most of the hires will be entry level jobs which means that we do not require any previous work experience. Through their own inhouse Academy, they offer paid training for newcomers in both negotiation skills and presentation skills, two transferable skills that our employees can use regardless of whether they decide to stay with us for their career or if they decide to switch to other professional activities.
The Game Presenter role will be to present one of our casino games in one of our live studios!
REQUIREMENTS
Qualifications
Fluency in Dutch
Business English
Willingness to learn new things
A sense of ethics and responsibility at work and with their colleagues. -
European work permit.
Previous experience in a public facing job would be an asset.
ARE YOU THE PERFECT CANDIDATE?