Job offers with languages in Europe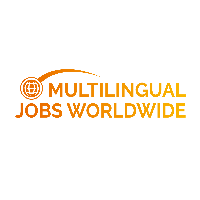 DESCRIPTION
We are looking for a Digital Marketing Consultant for our client located in Barcelona!
Are you passionate about the web and new technology? If you are creative, outgoing, and willing to roll up your sleeves and get things done in a fast-paced, rapidly changing environment, we may have the perfect job for you!
You will become a digital marketing consultant for Danish companies in relation to their existing digital advertising campaigns with the opportunity of having a significant impact on their business. You will advise about optimization based on analyzed data and consult small and medium-sized businesses with strong marketing strategies and upsell with the products of our client. It is a target-driven environment where you will work towards individual sales targets as well as being part of a larger sales team increasing the service customer base across EMEA. You will be part of the largest team that creates unique customer experiences while actively affecting the Danish digital marketing environment.
REQUIREMENTS
Requirements
BA/BS degree or equivalent practical experience.
Native-level of Danish
Ability to speak and write English fluently and idiomatically.
+1 Years of experience in advertising, PPC Campaigns or Sales
A team player with strong leadership, analytical, and communication skills.
Passionate about Marketing, technology and online Advertising, with a desire to learn and develop
ARE YOU THE PERFECT CANDIDATE?