Job offers with languages in Europe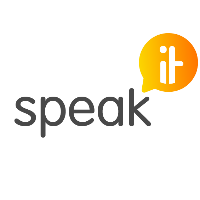 DESCRIPTION
SpeakIt is growing and we are bulding a new office in the heart of Lisbon! You will be part of a fresh and new team with possibilitites to grow and develop your career! We are looking for a skilled and motivated Recruitment Specialist to join our new team in Lisbon. As a Recruitment Specialist, you will be responsible for managing the end-to-end recruitment process, attracting and selecting top talent, as well as ensuring a positive candidate experience.
REQUIREMENTS
The recruitment specialist we are looking for, will be responsible for:
Sourcing candidates for our client's positions.
Effectively screening & interviewing potential candidates.
Providing candidates with all relevant information on both, roles and clients.
Submitting relevant applicants by presenting their CVs, together with an appreciation of the profile to our clients.
Successfully matching jobs to candidates, evaluating job descriptions and requirements
Posting relevant adverts to attract top talent.
Performing database searches as well as other CV sources.
Managing the recruitment process from beginning to end from a candidate point of view.
Attending company's ongoing training to ensure top performance.
Reporting to the Recruitment Manager, working within a defined team.
Contributing positively to the company's culture and working environment
Requirements
To be selected as a Recruitment Specialist you must have the below requirements:
Bachelor's degree in Human Resources, Business Administration, or a related field (or equivalent work experience).
Proven work experience as a Recruitment Specialist, Recruiter, or similar role.
Knowledge of the end-to-end recruitment process and best practices.
Familiarity with applicant tracking systems and recruitment software.
Strong sourcing skills and proficiency in using various recruitment platforms.
Excellent communication and interpersonal skills.
Proficient level of English, any additional language would be a plus.
Ability to work well in a fast-paced environment and manage multiple priorities.
Detail-oriented with exceptional organizational skills.
Good team player, fast learner, positive attitude.
Demonstrated ability to assess candidate qualifications and cultural fit effectively.
ARE YOU THE PERFECT CANDIDATE?