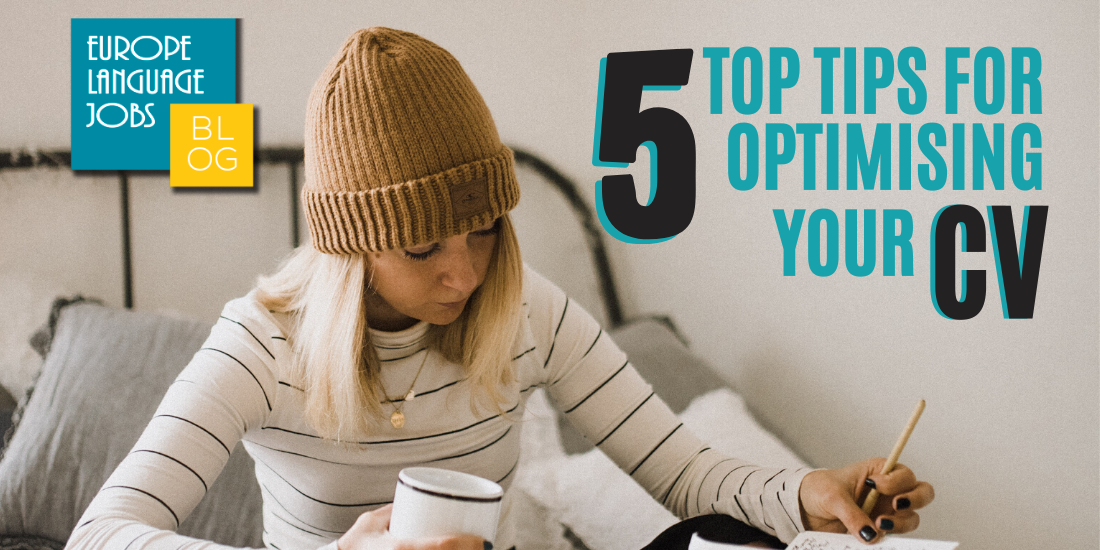 5 Top Tips For Optimising Your CV
Optimising your CV makes it easier for recruiters and employers to find it, and ensures it's impactful when they read it. Even though you'll probably spend quite a lot of time perfecting your CV, recruiters generally skim-read it for the most valuable information, instead of reading in full. Some even use technology to read your CV for them (we'll talk about that later!). Keeping it brief and full of value is much more important than including everything you can think of.
If you're looking for a new role, this is how to optimise your CV for immediate impact:
1. Keep it organised and easy to read



The structure of your CV is just as important as the words you choose. It's what makes a CV easy to read and understand; which is essential if you're going to impress the reader and get an interview.
The ideal CV structure



Contact details

Summarise yourself in a punchy profile

Core skills list (6-8 is plenty)

Previous roles

Education & qualifications

Interests and professional development
Formatting



Paragraphs, subheadings and bold fonts break up the text, signpost key information and make it easier for the reader to absorb information. A wall of text will never go down well with a recruiter or hiring manager - they're just too busy!
Length



Your CV should be no more than 2 pages. You can reduce the length by excluding older job roles and proofreading wordy sections to cut them down. If a word or phrase doesn't add meaning, delete it.

2. Develop your profile and core skills
The profile and core skills sections (a.k.a. the 'top quarter') are the first thing an employer or recruiter will see, so it's important to make sure this first introduction stands out and keep them interested.
To make the maximum impact, it's essential to tailor these sections to the target role. For example, if the job listing states fluency in Spanish as an essential requirement, this should be one of the first things you mention in your core skills section. This way, recruiters can immediately see that you've got what they're looking for.

3. Be confident and professional
Every recruiter wants to find the best person for the job, but competence is harder to spot if it's not presented confidently. Confidence demonstrates you believe in your abilities, you've made the best of your previous roles and will make a difference in your next one.
Choose confident words. You 'collaborated with stakeholders at every level' instead of 'worked with a variety of people'.
Be positive and engaged. Make the recruiter want to meet you.
Explain what difference you made in previous roles. Summarise the responsibilities you had briefly, but put the most emphasis on what you did.
Highlight your most important key achievements. A couple of big achievements is much more powerful than a big list of things the reader will have seen on lots of other CVs.
Spell-check and proofread. At least twice!

4. Add more relevant keywords
Applicant Tracking Systems (ATS) will automatically read your CV and look for specific keywords. Employers and recruiters use them because they're much faster than shortlisting manually.
For language specialists, it's especially important to make sure the right words are in your CV. If the role requires fluency in French and a job history including translation, your CV needs to include those terms, as well as a clear 'Languages' heading. Signposting will help you make the shortlist.
5. Refer back to the original job description
If you know exactly what the employer or recruiter is looking for, you can give it to them in your CV. This helps you score well with ATS and makes it easier for the recruiter to tick off the essentials and desirables while they're reading.
Carefully reread the job specification and highlight the skills and qualifications you can offer. This can include fluency in specific languages, management experience, a proven record of meeting targets, or a specific qualification.
An optimised CV is the best way to get an interview invite. It also tells the recruiter what kind of person you are - conscientious, helpful, and good at what you do. Who wouldn't want to hire you?
Andrew Fennell is the founder of CV writing advice website StandOut CV – he is a former recruitment consultant and contributes careers advice to websites like Business Insider, The Guardian and FastCompany.
Join The Challenge! 30 Days To Get A Job. Register to receive 4 weeks of insightful career advice, each week has a key theme to help you find a job!
Oct 16, 2019 by Charlotte

Great& Simple.
Thank you!
posted 7 months ago by Emrehan
---

Thank you!
posted 7 months ago by Vleriia
---

thanks, useful tips
posted 7 months ago by Chloe
---

Great read! So helpful
posted 7 months ago by Brian
---

Really useful tips! Thanks!
posted 7 months ago by Dana
---

Nice tips...thumbs up!!!
posted 7 months ago by Omolola
---

Very insightful tips. The job market is fairly difficult right now, so knowing how hiring managers think is very important.
posted 7 months ago by Erika
---
Wonderful! Thanks!

posted 7 months ago by Mohammad
---

Thanks a lot
posted 7 months ago by Mohamed
---

Amazing! Thanks a lot!
posted 7 months ago by Simone
---
---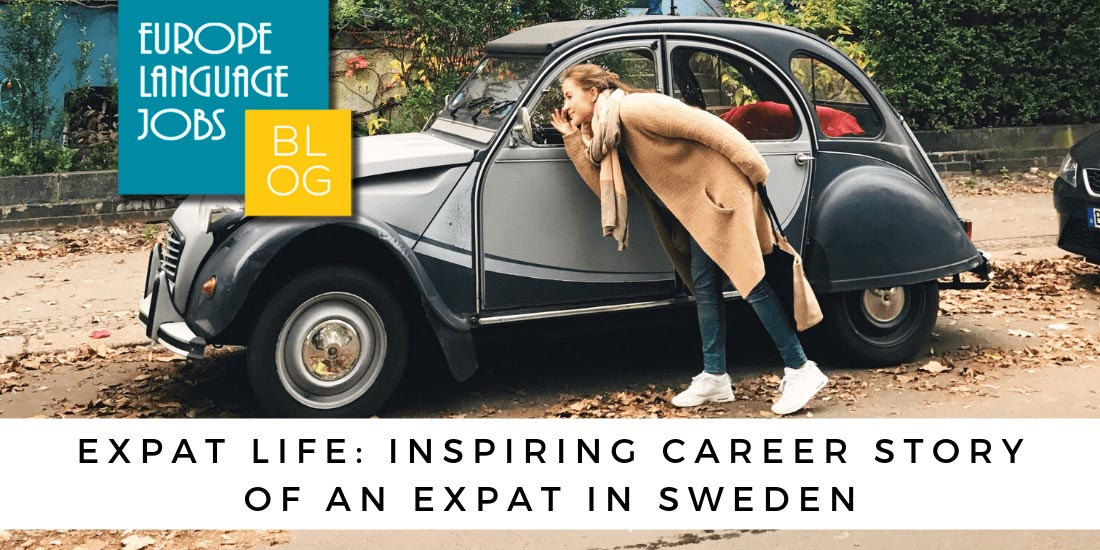 In today's blog we want to do something special and share with you the inspiring career story of an Expat in Sweden. Asya Levin, a girl who moved from Russia and became an international expert for Vo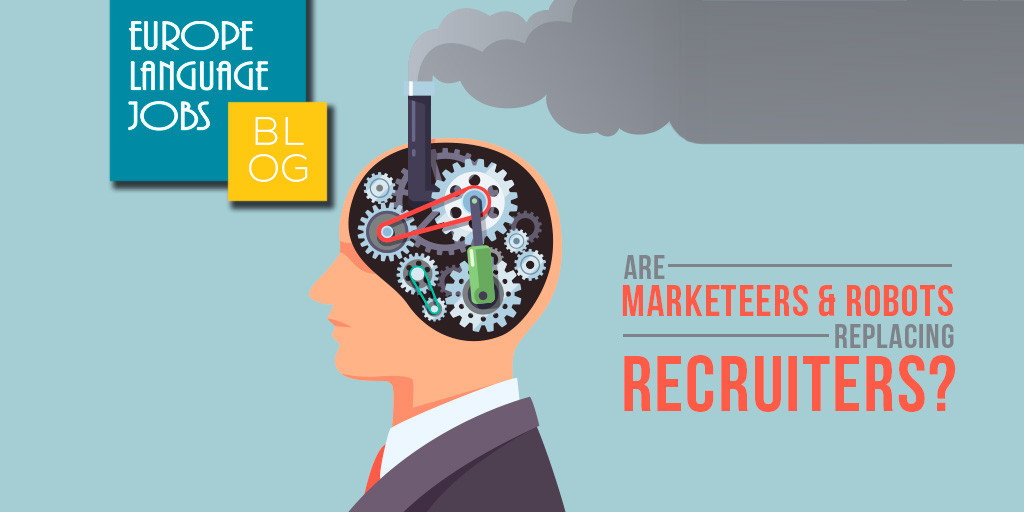 Robots replacing recruiters may be sound a little farfetched but in an age that has all but seen the death of physically handing in applications nothing, it seems, is impossible.