Do you already have a full-time job? Are you still pursuing your college education? Or... Are you retired? Well, let's say you are in either one of these situations and are looking to make some extra money to travel, pay your bills, or just have fun with friends and family. Did you know you can get paid just by knowing different idioms? If you're wondering how that's possible, wonder no more. These are the 5 Ways to Make Extra Money Using Your Languages.
Keeping in mind life is full of choices, here are some options to choose from when wanting to earn money with your language skills.
Consider becoming a:
Let's not get overwhelmed by your options. Keep reading to understand in more details what each and every single one of them entail and how you can take advantage of them.
1. Using Your Languages as a Social Media Influencer
Being a social media influencer has definitely become one of the most desired professions/hobbies out there. Although it is tough to acquire followers and likes, it is extremely fulfilling once the hard part is over. You will then be able to reach an incredible audience eager to learn your native language.
Some examples are:
Although we are speaking of using languages to become an influencer, it does not necessarily mean you need to teach languages. You could also present touristic areas in your country, show how to cook a specific dish using your audience's languages, and even conduct Instagram lives to answer people's questions or share your own story. People tend to want to assimilate to others and it is common that by assimilating, a strong bond is created. This is your goal when becoming a social media influence! Exciting, right?
2. Using Your Languages as a Content Writer
First of all, what does it mean to be a content writer? A content writer is a person who enjoys writing for different purposes, such as blogs, whitepapers, books, SEO content, social media posts, etc. The goal of a content writer is to draw organic traffic to a specific website or platform. This increases the platform's visibility and improves the company's brand
Of course, there are tons of content writing positions to apply to across Europe. Browse and select the option that fits your needs. The positive side about this profession is that you do not always need to work in an office or have set hours. A lot of the time, it is a work from home position, or even a freelance one.
Does that sound instigating to you? Great, because it is one of our 5 Ways to Make Extra Money Using Your Languages. Keep reading for more!
3. Using Your Languages as a Tutor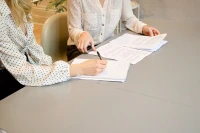 This hobby requires love for teaching and guiding others. Tutoring offers many possibilities to those wishing to pursue a career in the area or to those wishing to give it a try.
You do not need to become a language tutor necessarily, you can teach another subject you're good at, such as history, math, or chemistry to a student having language barrier issues in school. Maybe you've even experienced something relatable in the past, or know just how to solve the problem.
Additionally, as we were mentioning earlier, you could also be a language tutor. You could teach grammar, writing, speech, or you could even grade standardized tests, such as TEFL, TOEFL, or SAT, etc. The last option is more for those who aren't super comfortable speaking with someone else.
Another option could be to teach English abroad! If you have the nomad spirit and want to help others, this might just be a suitable option to earn some money as a bilingual or polyglot.
4. Using Your Languages as a Tour Guide
This one goes for those who hardly ever need a GPS to move around town and fall in love with every part of where they live. If you are passionate about a certain city you live in or have lived in and know about its culture, tourists spots, amazing restaurants, and amusing spots within town.. You'll do amazing as a tour guide!
Being a tour guide requires dedication, storytelling skills, and idioms' knowledge. You should at least be a bilingual in order to be a tour guide. This way you will be able to get valuable information across tourists coming from all over the world and deliver your city's history!
Imagine how incredible it would be to be a tour guide in your favorite city?
5. Using Your Languages as a Translator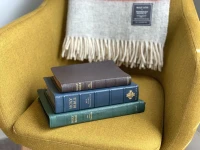 Being a translator is the perfect hobby for those who are still studying or want a part-time job. It's also an incredible opportunity for freelancers wishing to enrich their wallets with some extra money. This being said, there are many different things you could choose to translate. Some options are: books, marketing promotions, legal documents, music, movies on netflix, and much more. That's true, you will not only translate using your idioms, but you will also translate whatever you decide it's interesting to you.
How does that sound to you?
#

What did you think of our 5 Ways to Make Extra Money Using Your Languages? Are you going to try one of them? If you are aware of any other ways to get paid as a polyglot, share it with us in the comment section below.