If you're considering applying for an internship and looking for professional positions, going abroad might not be something you would have immediately thought of as a choice. Of course, leaving the comforts of your home city and moving to a foreign place isn't an easy choice, but the rewards of making that choice will benefit you in your future career prospects.
International experience is a big plus when starting a professional career. Europe offers many possibilities for studying, working and provides the best prerequisites for launching a professional career. Open borders in the European Union and well-developed infrastructure will make this experience relatively smooth for you. The European Union is the largest contiguous economic area in the world with its legislation. This means that some standards and regulations apply in Italy as well as in France or Spain.
Internship opportunities are abundant in Europe, and there are various reasons for you to do an internship in another county nearby. Just a few that we are going to discuss here are:
Regardless of how many internships or jobs you've had at home, there's nothing more rewarding than being able to understand, explore and navigate a new business culture. Business etiquette differs from country to country, and successful global professionals are undoubtedly familiar with different business cultures.
When you leave your home country, you'll get constantly exposed to customs and practices that are different from what you're used to, that will push you out of your comfort zone and will help you explore a different version of yourself. Imagine how much one can learn by doing internships in various European countries about different business cultures.
Since different cultures have new and exciting ways of dealing with problems and situations, your skills will improve drastically as you begin to handle things from an international perspective.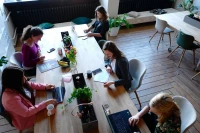 Sign up here for YOUR international experience!
Just picture it. The recruiter is sitting across the table, holding your resume, asking about your experiences. What will sound better; that you spent six months working in a company in your home country or six months in Amsterdam or Brussels and learned a ton about your industry and role? It will give you a competitive advantage over other candidates applying for the same position, especially if the job or business requires communication across different countries and cultures.
Being immersed in a new culture with international teammates and co-workers through an international internship will help you gain cultural fluency. It also shows employers that you are capable of adapting and working within a multinational project or company. With increased globalization and international businesses booming, this trait is not just wanted but now expected from employers.
When seeing international internship experience on your CV, most employers will perceive you as more confident and able to work independently. Confidence and independence show employers that you can solve problems and difficult situations alone, especially in a fast-paced environment. Doing an international internship in Europe will massively enhance your resume to stand out from the crowd and help you become the more refined version of yourself.
Everyone knows that interns are here to learn, and they have to cater to many different problems initially. They're not the most experienced staff members in the company, so management and co-workers adjust their expectations accordingly. Normally interning in an excellent international company, start-up or NGO gives you a chance of innovation and putting your ideas in front of the team, which the team may not have thought of earlier. It might give the organization an entirely new global perspective, which might benefit them in the long run.
So while it can be hard work, you won't be expected to be running high-pressure board meetings or be responsible for the department sales in your first week. Working in an international atmosphere will allow you to learn without too much pressure and get you time to adjust and learn how the workplace operates. You can efficiently use this time to ask questions and learn everything about the organization or your chosen field, giving you a thorough understanding of your job and industry.
Open up for global perspectives here!
Interning abroad gives you specific skills in a foreign job market that will highly impress your employers. Showing you can handle working with international colleagues and a language change is an excellent addition to your CV. Your soft skills will develop far more rapidly. Often overlooked in their importance, soft skills are incredibly crucial to having a successful transition into the workplace. These skills are generally more challenging for universities, but interning in a country abroad will allow you to learn communication skills and develop language proficiency.
Initially, organizations give technical and cultural training, which will enable you to improve your awareness of the world and your ability to interact confidently with colleagues regularly. Employers often remark that new graduates are missing vital social skills. Young professionals and students have knowledge and theory transferred to them through university but need to integrate into a working environment. For this reason, there is arguably no better solution than interning in an international atmosphere where your communication skills can grow to exceed those expected of a new graduate.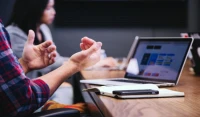 Undertaking an internship abroad allows you to experience a whole new way of life, and there's no greater chance to travel than while living abroad. Europe is a diverse continent where there is much to discover by rail instead of on long-haul flights. Even if you only have a few days off, you can travel from one country to another and get to know different cultures, exciting cities, or diverse landscapes wherever you wish to go. For example, if you're interning in Madrid, a bus journey to Amsterdam can cost you as little as 37 Euros.
Would you like to go on a morning run past the Eiffel Tower and continue along the river Seine in Paris? How about spending a weekend exploring the Pedraforca mountains of Barcelona, then heading into the bars of Spain? Or maybe you would enjoy a nice relaxing few hours reading a book on Grenen beach in Denmark?
It's a chance to have a life that many people dream about. Still, they either don't know how to achieve this goal, or they're not yet feeling brave enough to take the first step, so doing an internship abroad will enable you to experience travel in a way that you wouldn't have imagined.
Be brave and take the first step!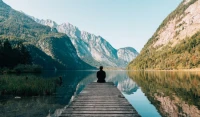 For no matter how long, living in another country is the perfect opportunity to improve your language skills. You would learn a new language quickly in the country where it is spoken, like nowhere. By the way, not only English but also French, Spanish, and Portuguese are expressed in many countries of the world, and German is the most widely spoken mother tongue in the European Union. You will be wholly immersed in the local culture, giving you the best opportunity to kickstart your speaking abilities. To add to this, you'll have co-workers with whom you can practice your learnings during your working hours.
You will be surprised to know that there are often also free language courses in big cities. Since you will have spare time in the evenings and weekends, this will give you a chance to be wholly immersed in the language and participate in these voluntary classes. You can also spend your time on apps like Duolingo, which will enhance your language skills and enable you to interact with the local people for everyday needs.
Being bilingual is a highly desirable skill. As more and more companies begin to operate internationally, young professionals with foreign language skills are highly desirable. An international internship is a perfect opportunity to immerse yourself in that local language culture, whether you're a complete beginner or have taken classes before.
This one goes without saying: as soon as you decide you want to spend some months of your life in another country for an internship or job, you take one step further into an independent life. Living at home provides a safety blanket where you can still get your parents to help with things you're not quite ready for, whether cooking, cleaning, or dealing with bills. Doing this alone will help you build confidence. These challenges quickly stop being scary, and instead, they become a simple part of everyday life.
Anyone who has worked in another country understands the amount of independence and confidence needed to handle the culture shock and language barriers encountered during the first few weeks. It also teaches you how to adapt to new environments quickly and with confidence.
Perhaps, you never know, an internship abroad will also result in a permanent job, which will move you to a more independent lifestyle. But one thing is sure: anyone who has already worked abroad as an intern will have their boss's confidence to do so again later on for many of us. The opportunity to spend the summer in a new and exciting place is much more exciting than working in your hometown for three months and slugging away to get those college credits or something relevant to stick on a CV.
Can you now resist a summer international internship after these reasons? Maybe you're not convinced. So, why else should you do an internship abroad?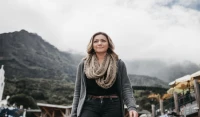 Working abroad gives you the perfect opportunity to develop a global network of colleagues and mentors. As an international intern, you'll be surrounded by young professionals who are just as passionate and driven as you. From living together in a new city to overcoming language barriers together and exploring your host country, these are the types of experiences that bring people together.
The benefit of having international peers is that you will have the chance to learn an abundance of knowledge and information from your surrounding network. The other significant benefit would be having a global network of friends. Working with people from around the world significantly opens up your opportunities to travel and discover new countries. With friends in Paris, Brussels, Madrid, Milan, and Budapest, you will have the reasons to explore the globe and the chance to see these great cities. Even if you've been to one of these cities before during your last vacation trip, you'll get a whole different insight into the city and culture when you're traveling with local friends.
Maybe the network you build internationally will land you up to your dream job you would not have imagined. Developing references is a crucial part of any internship. Keep in mind that every professional experience is an opportunity for an excellent recommendation in the future.
In today's competitive job market, many young professionals face a challenging paradox. An internship allows you to get your foot in the door and make the job search more accessible and rewarding.
So what are you waiting for? With the chance to learn a new language, travel the globe, and make endless international friends, the perks of an internship abroad cannot be stressed enough. The best part of all? Once you start traveling, you'll never stop.
Where to start from?
The AIESEC exchange organization is represented in more than 120 countries and arranges internships and social projects for young people.