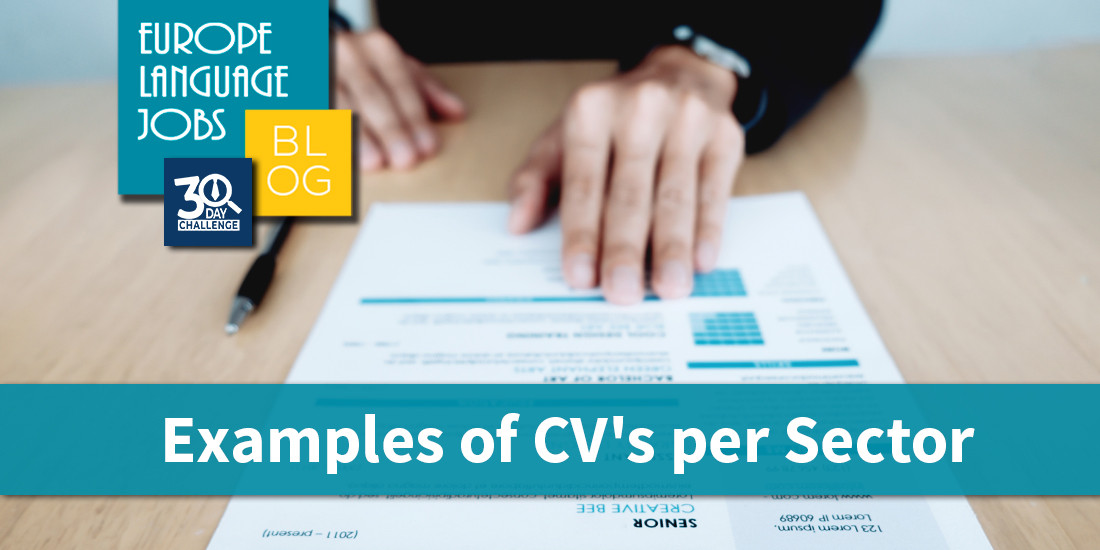 Examples of CV's per Sector
Every job sector is unique and has its own requirements, so it would be a mistake to not customize your CV when applying to different sectors. In this article we will look at the most numerous vacancies at Europe Language Jobs and what you should add to your CV to successfully pass the first stage of screening.
1. Customer Service.
Customer Service Manager is a person who spends a lot of time each day communicating with a lot of people trying to resolve their problems and questions. Very often these people are stressed or confused, so working in Customer Service requires a lot of patience and calmness.
What will make you are a successful candidate if you want to apply for Customer Service position? First of all, a nice photo, you will be dealing with a lot of people so you should look friendly and open.
Second, mention all the languages you speak. Your main responsibility would be talking to people, so the more languages you know, there more job offers you can consider (and the higher a salary you can command for example at the moment, German & Nordic speakers can command much higher salaries than others).
Do not forget to add your personal skills. Customer Service managers are always working in the team, so it is important to be an easy going and a team player.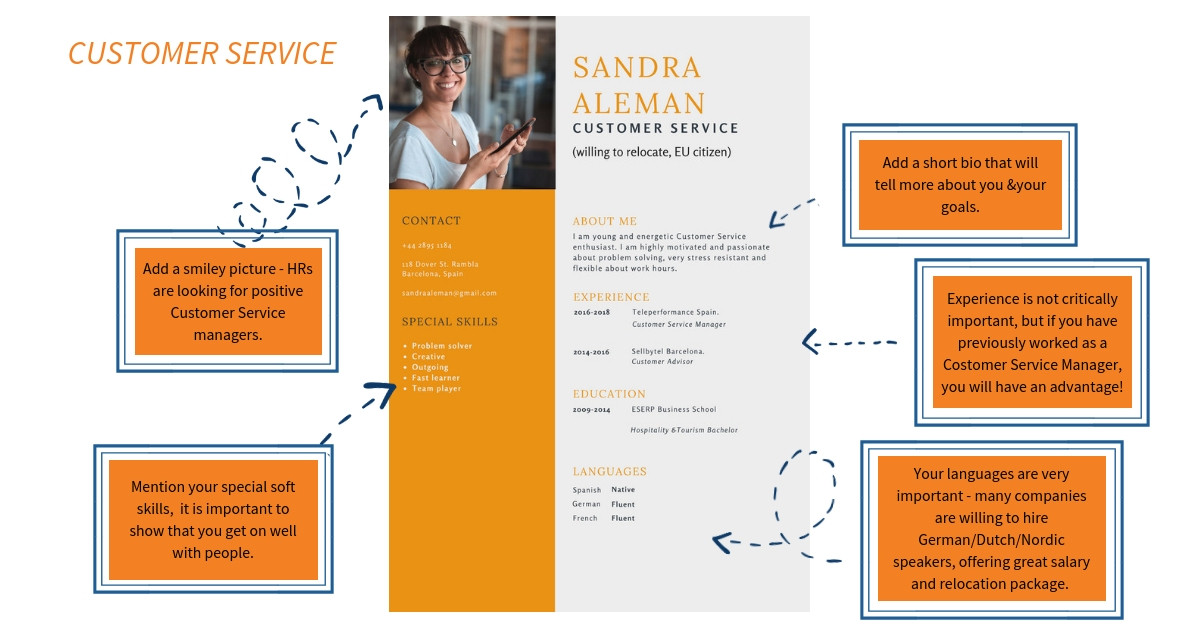 2. Marketing/Sales Manager.
Marketing/Sales manager is a person who spends a lot of time in negotiations and meetings, so a professional photo in your CV can increase your chances to get the desired position. It is important to distinguish though, many companies try to put the two together but they are very different, we're only putting them together here because a similar CV can be used for both industries.
Include a short intro about yourself and your career – this will represent you as a professional with interpersonal skills which is essential for most Marketing/Sales Manager positions. Also include your achievements: your achievements and skills are what will get you the job, so be sure to include them!
Describe your day-to-day tasks: they may vary as in each company, so mention any software/programs you have experience using.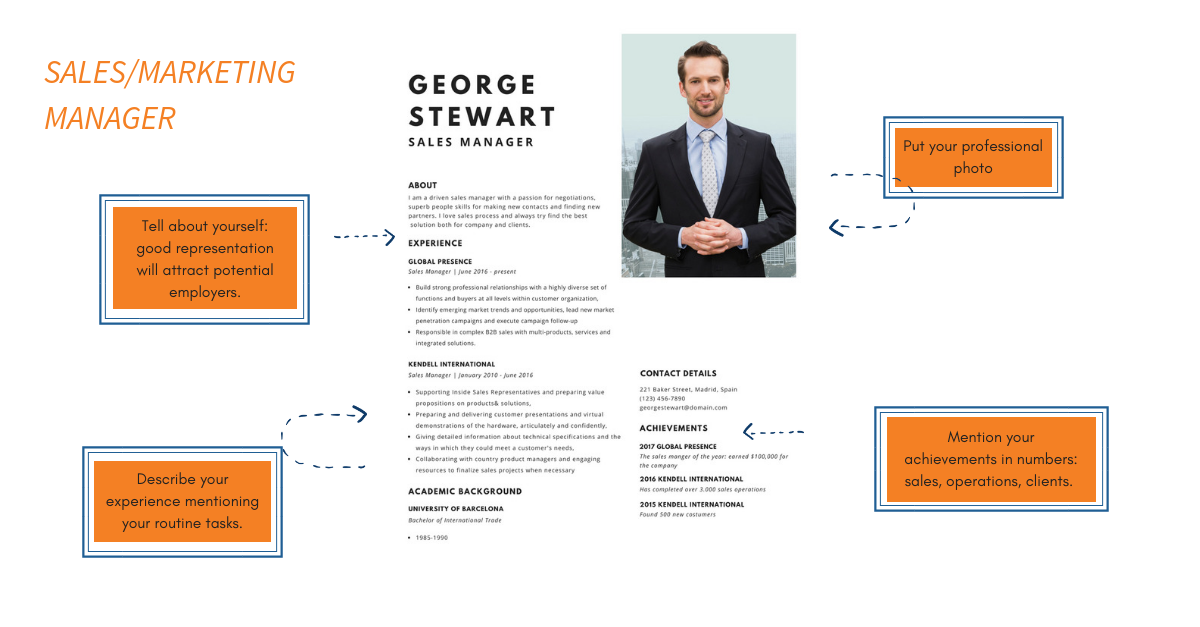 3. IT Manager.
IT Managers mostly spending their time working with software or hardware, so for future employers it's the most important part of your experience, so if you are working in this sphere make you make your knowledge and experience as clear as you can. Mention all the systems and languages you are familiar with and indicate your level in each of them.
Mentioning your soft skills can be important if you are going to work in startup or in the team, in this case it would be important to show that you know how to work with other people and can handle the arguments which can pop up during the work on the project but this is often less important in IT and importance is much more heavily weighted towards your skills rather than if you can hold a good conversation.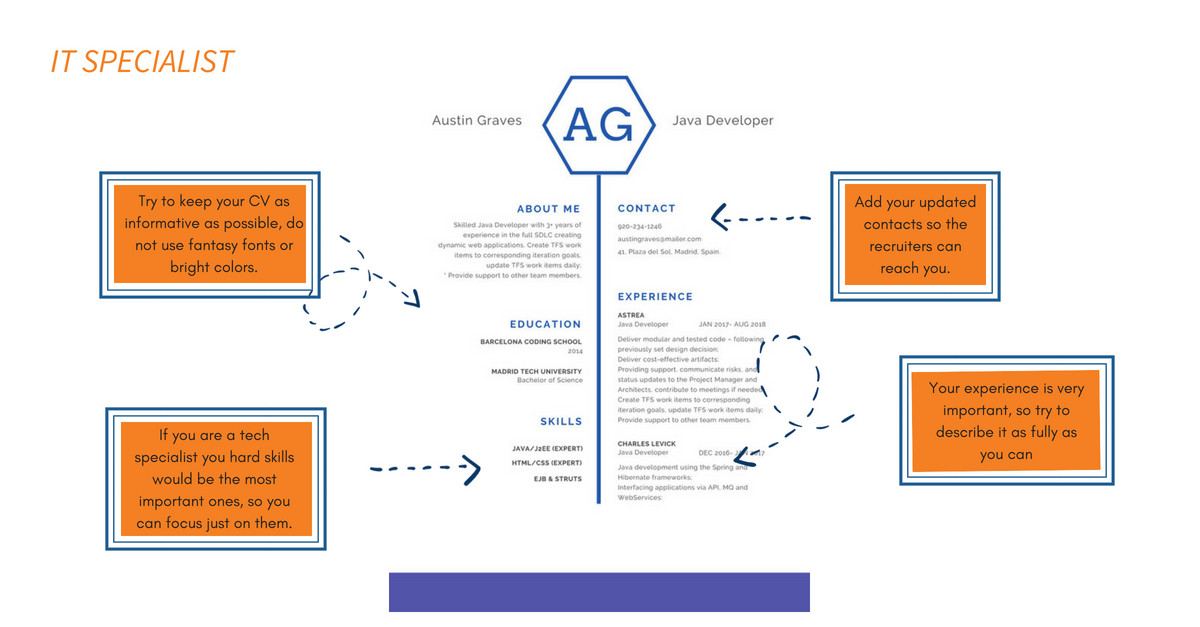 4. Designer.
Portfolio is as important as a CV for designers, so why not to make your CV a part of your portfolio? It is a great opportunity to demonstrate your skills and styles to your potential employer, so think outside of the box and get creative.
Long description of your previous experience can be replaced by the list of your clients and campaigns you have created for them. Some advertisement agencies such as BBDO are known throughout the world, so if you have had a work experience with them you should absolutely add this information to your CV.
In addition to your contact information put the link to the website, social media channel or any other place your employers or clients can check your portfolio such as your Pinterest or Domestika. A short introduction of yourself can also be helpful to reach the right company and find your perfect work place!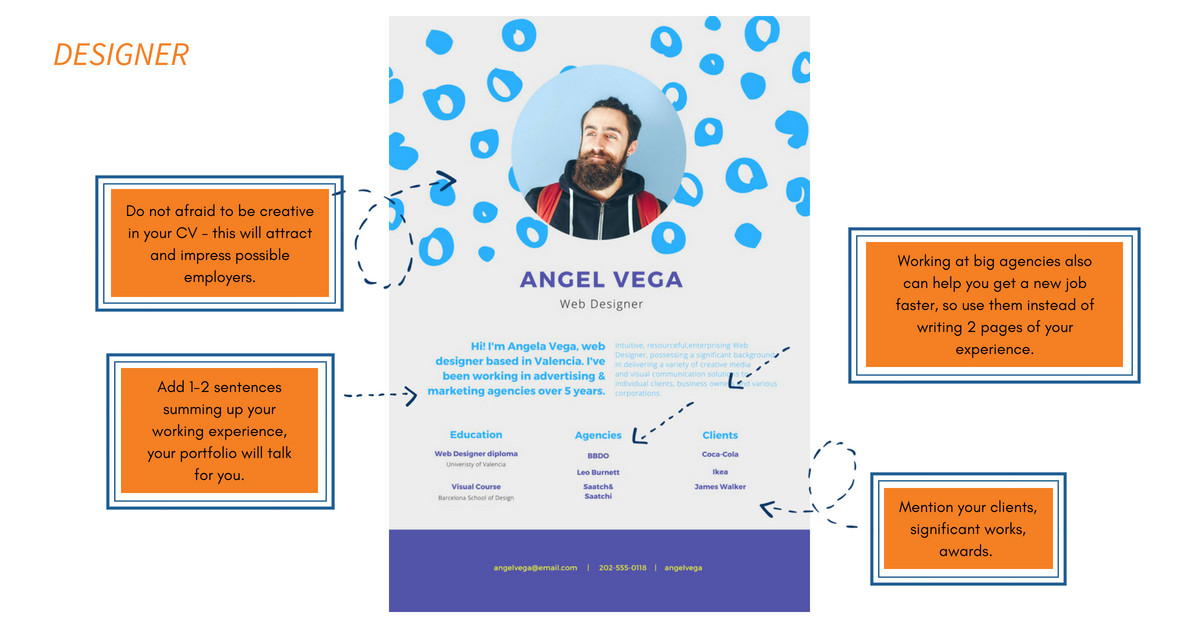 --- ---

I am going to vhange my Cv format as it should be. Thank you so much!
---
Wow...There is so much information on the internet, all of them contradictory, but with this article it gives me a clear idea of how my CV should look like.
---
---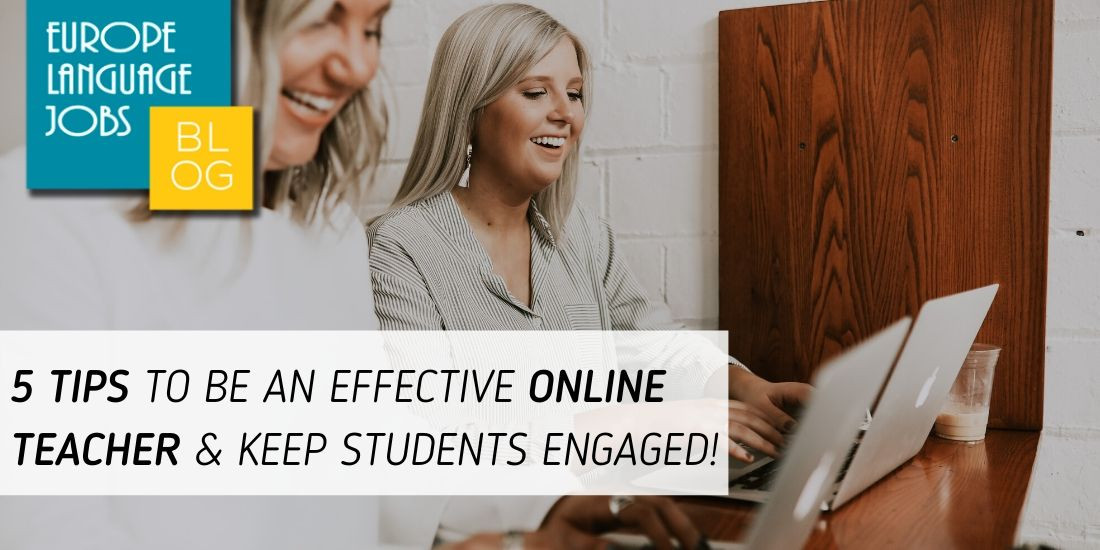 Thinking of becoming an online teacher? Here are five essential tips to be an effective online teacher and keep your students engaged!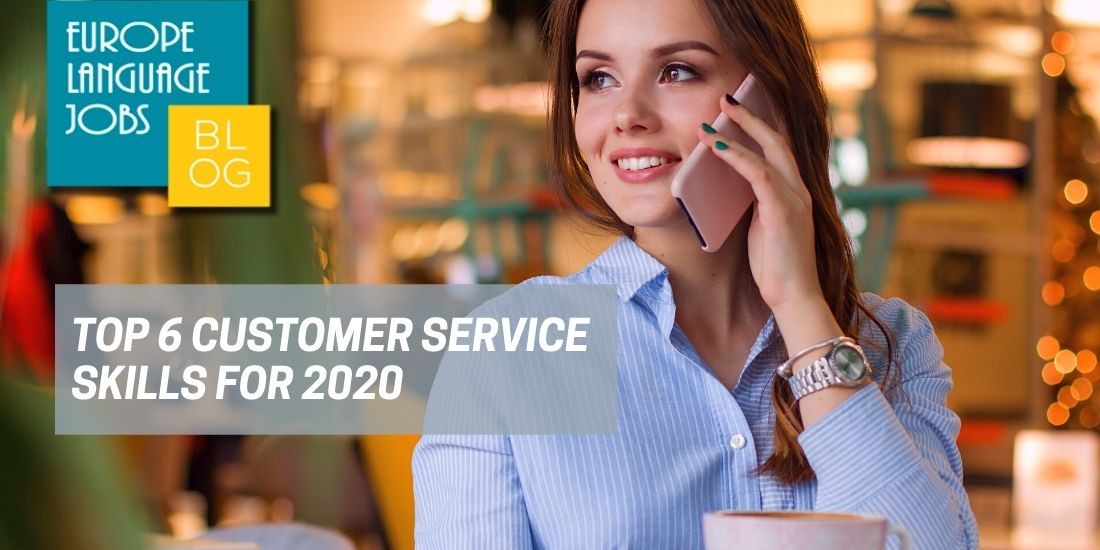 Are you considering starting a career in customer service? Check out these 6 customers service skills that are in high demand for 2020