Are you looking for jobs in Germany? Or are you a German speaker looking for work abroad? What options are available to you? Let's find out!
With a strong economy (the largest economy in Europe and fifth largest in the world), an emphasis on workers' rights and 1.2 million job openings at the end of 2017 jobs in Germany are highly sought after and just a few of the reasons that many expats and locals want to find a job in Germany.
Does that mean it will be easy for you to find a job? Will you have to move abroad? What are some of the problems facing German people who move abroad? Hopefully by the end of this article you will see the answers to these questions, how German speaking people are in a great position to find work in Europe, some potential issues to be aware of and hopefully pick up some tips should you decide to move abroad!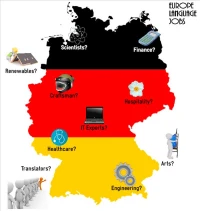 Jobs in Germany
Jobs in Germany are in abundance with relatively low unemployment (a record low of 5.8% in March 2017) with opportunities in a variety of attractive fields such as engineering, IT experts, administration, management, sales, finance, craftsman and jobs in hospitality meaning there is LOADS of opportunity for YOU! It is important to remember that for these positions an excellent level of German language is required, if you are able to combine this with fluent English language skills you have wonderful prospects particularly in engineering, management and IT.
As the infographic below demonstrates, there are several professions in Germany that are in high demand and in some, there is a huge shortage in skilled workers. Take for example engineering, IT specialists and health workers, anyone with qualifications and/or experience in this field is in a wonderful position to find a job in Germany.
Information sourced from: Handelsblatt
GERMAN JOBS
Just yesterday, April 25th 2018 the German government published their job forecast for 2018, saying that growth will help create over a million new jobs! and this, according to Economy minister Peter Altmaier will drive unemployment to record lows and even better salaries!
It is important to remember when searching for German jobs, that small to medium enterprises make up over 90% of the German economy and so prospective candidates looking for German jobs are better off using job boards such as Europe Language Jobs to find jobs in Germany rather than simply searching directly on well-known German companies such as Adidas, Volkswagen or Daimler.
Another reason German jobs are in high demand is due in part to the forward thinking in terms of workers rights, making Germany a very attractive place to job search, for example in 2018, German minimum wage is €8.84 and is set to be reviewed every two years.
ATTRACTIVE RIGHT? RIGHT!
As we see there are many reasons to find a job in Germany, but what if you want to join the 1.3 million German expats? Moving abroad is a prospect that millions of people find appealing and thousands take the plunge each to year to setup a new life abroad.
Studies of German expats have come to the conclusion that for the most part (79%), they're happy living abroad and almost one third have no intention of returning to Germany. However, these same studies have found that German expats have mixed feelings towards their work abroad with one-fifth being unhappy with their work-life balance.
One of the reasons that could dissuade German people from moving abroad is the findings from Expat Insider in 2017, with over a quarter of German expats reporting they are unhappy with their ability to make friends abroad. SO WHAT CAN WE DO ABOUT THIS?
Difficulty making friends abroad isn't a problem exclusive to German expats, unless you move with a friend (which has its downsides as it can make you less open to new experiences and people) or if you're really lucky and make friends on day one. Which is why most of us have to put in some hard work so we can have people to travel with or go for a beer at weekend!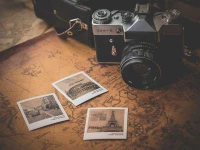 There is an abundance of resources online giving very similar advice to solve this problem: Go to meetups! Do a language exchange! Join a sports club! It's all great advice as it gets you meeting people and inevitably making friends when you find your own niche!
The thing is that while this advice IS great and can lead to you making friends, it's up to you to make the leap, have the bravery to get out there!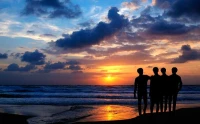 Walking into a room of strangers alone and talking to people can be daunting, sometimes you may be in an environment trying to talk to people and they give you nothing in return, it's happened to me and it can be demotivating but you have to keep trying and eventually you will make friends.
SHOULD I GO IN? I'M SCARED! WHAT IF THEY HATE ME? WHAT IF IT'S AWKWARD?!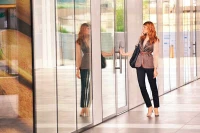 So what if it is! Sometimes you just don't fit in with a group and it's important to realize that you won't fit in with everybody but what with advancements in technology bringing like-minded people together, making friends abroad in 2018 is easier than ever!
I've been in the same situation, trying to make new friends in a foreign country, talking but feeling like you're holding a one-way conversation trying to make a connection with someone … but they don't reciprocate, leading to the unwelcome thought 'Will I ever make friends…?'
YES!!
It's part of the challenge of moving abroad, we move to a new country to BUILD a new life for ourselves, with new experiences and new people but people simply won't walk into your flat while you're sitting home alone and say 'hey let's be friends' so take the initiative!
Be open to making new friends, it can happen at the gym, in the park, at work, the bar, the library and in the strangest places as we see here!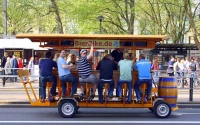 GERMAN SPEAKERS: WHERE CAN I FIND JOBS FOR GERMAN SPEAKERS ABROAD?
Being renowned for having a high level of education puts German speakers in an excellent position when job searching abroad, this coupled with a reputation for efficiency and hard work means companies are fighting for German speaking employees!
As you can see German speakers are in high demand across the continent and with the fifth strongest economy in the world Germany can truly compete on the international stage with the U.S.A, China, Russia and alike. But what does this mean for you…?
Well…
German companies are big players in the global market, meaning businesses want and need German speakers for 2 reasons: If the German economy is so great, the people must be good at what they do right? Of course! So you're in demand!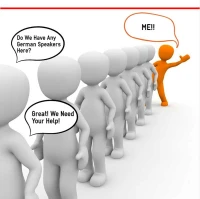 The second reason why German speakers are in high demand is more obvious, let's say you're working in the United Kingdom and looking to do business with a German company, what is one immediate issue you need to prepare for?
TRANSLATION, ENGLISH - GERMAN & GERMAN - ENGLISH
English and German are spoken throughout the world however neither is an official language of the other and so translating English to German is a service high in demand as is vice versa of course, someone capable of translating German to English can be an invaluable resource to a company in cross-departmental communication within a company as well as external communication.
More than 5% of the offers on the Europe Language Jobs site are for German speakers, now maybe that doesn't sound like a lot but when you think about it...5% of EVERY language? Maybe it's a little more popular than you thought! A quick look at the jobs for German speakers, on page one alone there are offers in Portugal, Greece, Ireland, Malta, Madrid, Czech Republic, Barcelona, Austria, Paris, Milan and the United Kingdom AND THAT'S JUST PAGE ONE!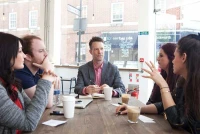 TRANSLATE GERMAN TO ENGLISH
German is truly an international language, with anywhere between 175-220 million German speakers all over the world, however, it is fair to say that English is more widely used in business, literature and in sheer numbers. This opens up an opportunity for those who can translate German to English in fields such as copywriting, sales, account managers and the obvious – the sought after German to English translators!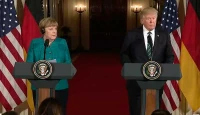 Throughout the article we have discussed how German is an extremely desirable language and a very useful skill to have for native and non-native speakers. At least a rudimentary level of German language ability is necessary when job hunting in Germany (even when teaching English!) and it is important to be aware of the difficulty of working in Germany without speaking German. It is well-known that German can be a difficult language skill to acquire but with a great number of resources for learning German out there such as language schools and language learning apps such as Duolingo & Babbel it can be accomplished and help you find your new job in Germany!
JOBS IN GERMANY FOR GERMAN SPEAKERS
With the largest economy on the continent, there are plenty of jobs available to foreigners with specialist skills and according to Expatica, some level of German, relevant qualifications and experience will stand you in good stead in your job search.
An elementary level of German will be required for most jobs, with the fluency level increasing the higher you go up the management scale, so you cannot expect to walk into the position of Head of Operations at Apple or Head Engineer without a strong grasp of German!
JOBS IN GERMANY FOR FOREIGNERS
Once you have acquired the German language as a skill there are a multitude of opportunities available to you, as we've discussed in this article, there is a real shortage of certain skilled professions in Germany, with companies struggling to fill these vacancies, meaning there is an opportunity for any German speakers to take advantage of this!
One more reason helping foreigners find jobs in Germany is that many companies want to bring in foreigners for fresh ideas and all they bring from their own country, means that people searching jobs in Germany as foreigners already have a big tick on their CV!
Germany is well known for being one of the global leaders in many ways, just one is the emphasis on renewable energy and switching from the coal industry to rely more heavily on renewable energy, leading to heavin investment and thus job creation. Countries such as China are ploughing money into this field, just like Germany, so if you have an interest or experience in protecting the environment Germany could be THE place for you, just take a look at the image below for a comparison between jobs created in Germany in renewable energy vs coal over a six year period.
The work available to foreigners in Germany is based primarily on your skills, so now could be a great time to take the plunge and head to Germany! As already stated, work available to foreigners in Germany is based on your skills but secondary is your German language ability. As we've discussed in this article, there are a ton of jobs in engineering, IT, teaching, healthcare and hospitality amongst others for you to snap up, but is it really that easy?
DIFFICULTIES IN MOVING TO GERMANY
It isn't all plain sailing when searching for jobs in Germany as a foreigner, the bureaucratic legalization process can make things difficult to find jobs in Germany for foreigners with the numerous hoops you have to jump through in order to work legally in Germany.
Anyone applying for a work permit to allow them to legally work in Germany have to be aware of the different work visas that foreigners must attain, there is general employment, university graduates, blue cards, skilled workers, students, freelancers and scientific researchers. Once you find out which is appropriate to you, did you know you may have to get your qualifications from home recognised in Germany? And maybe they won't be recognized at all!
OK BUT I WANT TO LIVE IN GERMANY! I'LL PUT UP WITH BUREAUCRACY!
If you have the stamina to get through this process, you can take full advantage of the skills shortage in Germany, the difficulty attaining the legal permit to work means that those who do are valued and are deemed capable of adding value to the German economy. Great! So you've been legalized … what jobs are available to you?
JOBS IN GERMANY FOR ENGLISH SPEAKERS
Jobs in Germany for English speakers are common, however, jobs requiring exclusively English are very difficult to come by. Most jobs in Germany need at least an elementary level of German and as stated earlier, require more fluent levels of German the higher you go up the management scale! You will find it difficult to get one of these positions without a basic understanding of German and near impossible to get a job in management.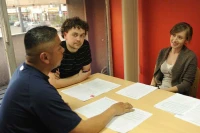 It is important to remember that fluent English IS a very desirable skill in Germany, the only thing is, it MUST be combined with some level of German language ability and if YOU are able to do this, you are in an excellent position to find yourself a great new job!
In conclusion, we can see that a person with a strong command of the German language is in an excellent position to find a new job whether it be at home taking advantage of the shortage of skilled workers or abroad to take advantage of the desire of companies to get German speakers into their companies!
So if you're looking for a job in Germany or a German speaking job abroad, register with Europe Language Jobs and in 2 minutes you can peruse the numerous possibilities for German speakers across the continent!
There are a plethora of opportunities for German speakers to find a job in Germany or abroad namely in the fields we've discussed earlier, so if you have experience or qualifications in engineering, healthcare, science, sales or IT (just to name a few) you could be in a wonderful position to take advantage of the great working conditions and thriving German economy!