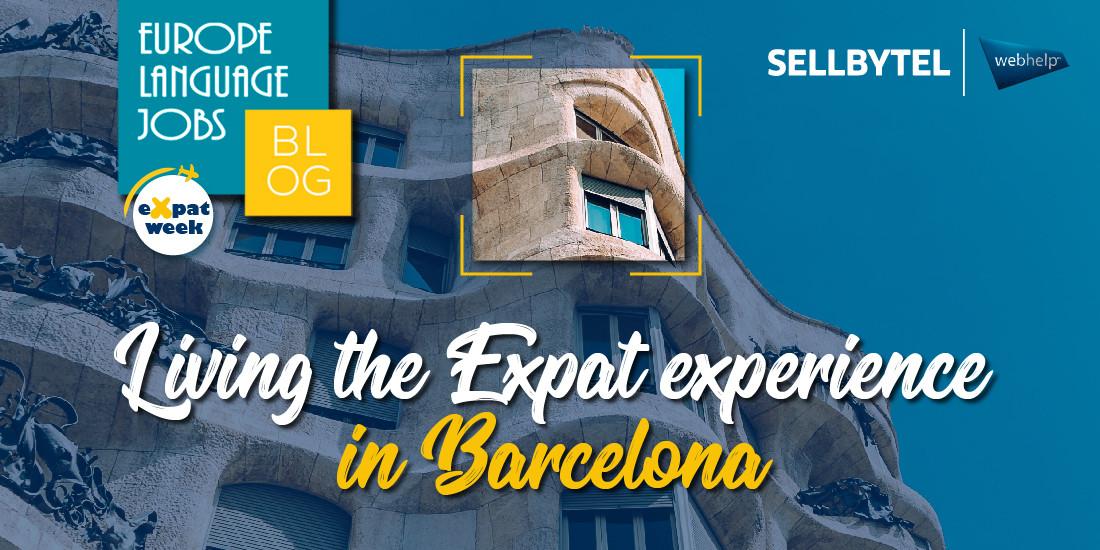 Living the Expat Experience in Barcelona
Barcelona is still considered to be one of the top tourist destinations in Europe with millions of visitors every year but is living the expat experience in Barcelona different?
The city of Gaudi has an open mindset, exceptional beauty and a well-defined identity but is living here really the same as visiting? Barcelona is an extremely cosmopolitan city where you can meet people from all over the world. There is always a relaxed atmosphere but it is hard to tell if it's just the sun to blame or if it´s simply the "Barcelona effect". So, we sat down with two expats who have relocated to Barcelona to really see what life as an expat is like in this popular city.
Live the Expat Experience with SELLBYTEL
Ana and Jessica dared to leave their home countries and turn Barcelona into their new place to call home. They made this step with SELLBYTEL | Webhelp Group, one of the leading Customer Service, Technical Support and Sales Management providers in Europe, along with other offices located in four continents around the world. A unique culture is what defines this company while innovation and fresh ways of thinking drive SELLBYTEL | Webhelp Group forwards in the market. So, it is completely understandable why Ana and Jessica took this opportunity with SELLBYTEL | Webhelp Group and decided to discover what life has to offer and expat in Barcelona.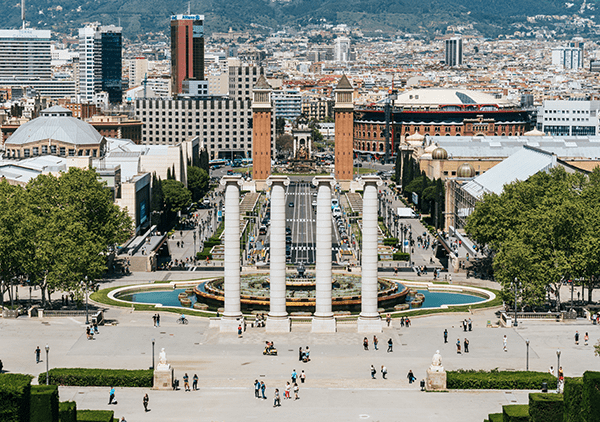 1. What made you move abroad?
Ana: What made me move abroad was the amount of job opportunities available. In my home country there are not as many opportunities and the hiring process can be quite difficult.
2. What are the first things you need to manage as an expat?
Jessica: Any paperwork associated with work, legal documents and a place to live. You also need to adapt to the lifestyle and culture. It can all be a little overwhelming, so you just have to take it step by step.
3. What's the social life like in Barcelona? Is it easy to make friends?
Ana: It´s very easy to make friends because the city of Barcelona is so lively and international. There are many social events that you can go to and meet people. There are also lots of Facebook groups which helps you to keep up to date with things happening in the city and the places to be.
4. What's the difference between your new home and the old one?
Jessica: Barcelona is a lot more international than my old home. It´s more alive and while living in Barcelona you discover many great things to do and experience.
Ana: I would say that the biggest difference between my current home and my old one is the space of my apartment. Also it is a lot cheaper to pay rent in my country of origin (Portugal) than in Barcelona.
5.What are the biggest challenges for expats?
Jessica: If you don´t speak the local languages, then it can be difficult to manage paperwork and settle in. The most difficult things are probably getting your NIE, Social Security number, Bank Account, Phone contract or finding an apartment but once you have these things it gets easier.
Ana: I would say that the biggest challenges for expats are the language barriers and the cultural differences. When coming from countries, especially outside of Europe, the initial contact can be quite challenging.
6. If I was a tourist in Barcelona for one day, what shouldn't I miss?
The main tourist attractions such as Montjuic, Placa Espanya, Torre Agbar, La Rambla, Placa Catalunya but it´s also nice to explore the different neighborhoods which have a lot of history and are typically visited by tourists.
You shouldn't miss a visit to the Bunkers and Parc Güell, they offer a very beautiful view of the whole city. You should also ake the time to visit the Sagrada Familia and see the marvelous stained glass windows.
7. What advice would you give to someone who is looking to move to Barcelona?
Jessica: Make the move! Living in Barcelona is great and there is an amazing atmosphere here. We are lucky enough to have the beach and the city so we have the best of both worlds.
Ana: I would advise them that it is a really good city to relocate to and that it is important to look for an apartment in advance. Also, the process is easier if you come to Barcelona with a job offer already secured.
8. Do you feel integrated in the community?
Jessica: At first you sometimes can feel isolated because you´re new, you don´t know your way around and don´t know so many people but after a few months it completely changes. You get more comfortable with your surroundings and start to enjoy the city more.
9. What are some key phrases an expat should learn first?
Ana: I would say that the most important key phrases are:
"Buenos dias/Buenas noches"
"Cuánto cuesta?"
"Gracias/De nada"
"Donde esta…."
"Como llego a…"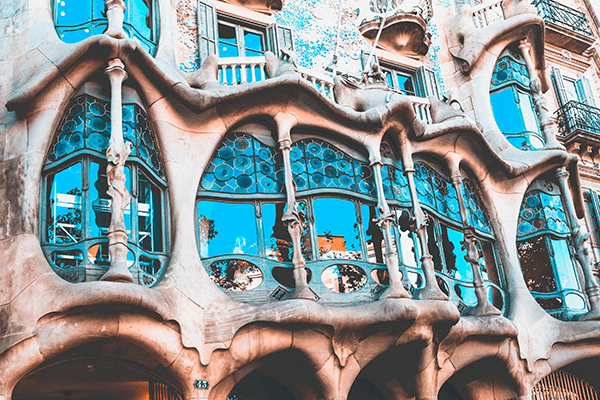 Life in the city of Gaudi
Barcelona is a very open city. You will come across all different types of people with different nationalities and backgrounds. Everyone is welcoming and there is always something happening so it´s very difficult to feel lonely.
The cost of living in Barcelona is difficult to describe. It depends on how you want to live. The price of rooms/apartments can be high but then the price of eating out, going to bars/cafes/restaurants and transport is quite low. If you compare Barcelona to other cities it´s moderately cheap and the quality of life is high so it´s definitely worth it.
Ana thinks that Barcelona is a very fast-paced city full of expats from all over the world. With the mountains and the beach close by it accommodates all tastes and offers a ton of activities.
With the number of job offers available, it is easy to find a career that allows you to afford to live in the city and live the true expat experience in Barcelona.
So, what are you waiting for? SELLBYTEL | Webhelp Group and Barcelona are waiting for you!
May 15, 2019 by Charlotte

Beautiful place!!!
posted by Tatiana
---

I would like to live this kind of experience and improve my Spanish.
Great article!!
posted by Valdineia
---

This article has shed light on some interesting information that we should know about!!
posted by Eva
---

I love this platform, I wonder how I didn't stumbled into this website earlier!
posted by Juan Francisco
---

Very helpful and informative article. Thanks for sharing!
posted by Athanasios
---

Interesting article
posted by Zakaria
---

I have worked in Chile and fell in love with Spanish so I would like to at a point in my life experience Barcelona.
posted by Lorraine Dudu A.
---

Interesting!
posted by Axel
---

Barcelona is a beautiful city indeed. It was our last destination on a roadtrip with good friends of mine many years ago. The language is a challenging, but what is life without a challenge!
posted by Xenofon
---

Great article! Thank you!
posted by Ana
---
---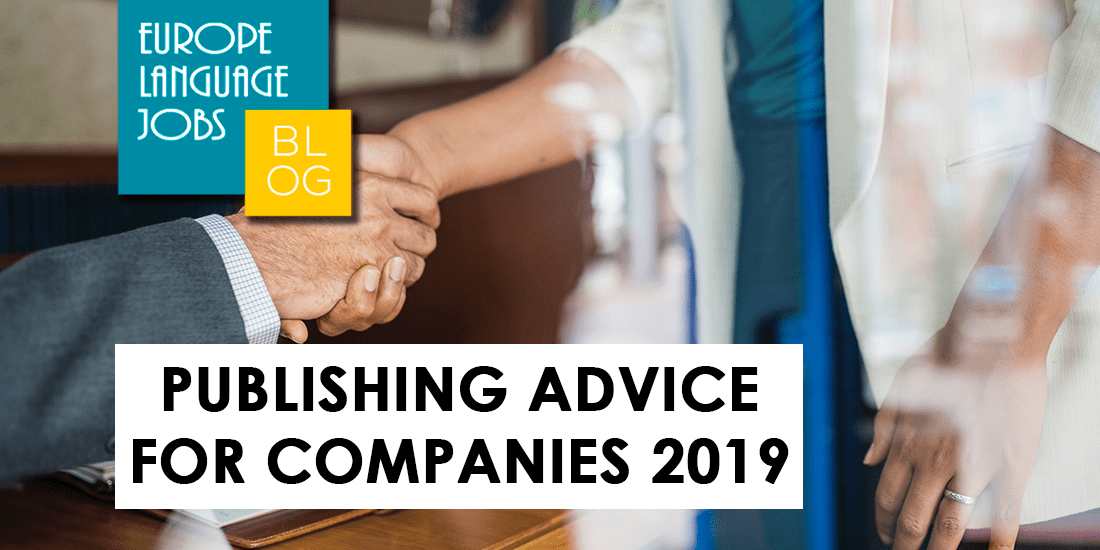 Publishing advice for companies, when is best to post? what should be included in the job post?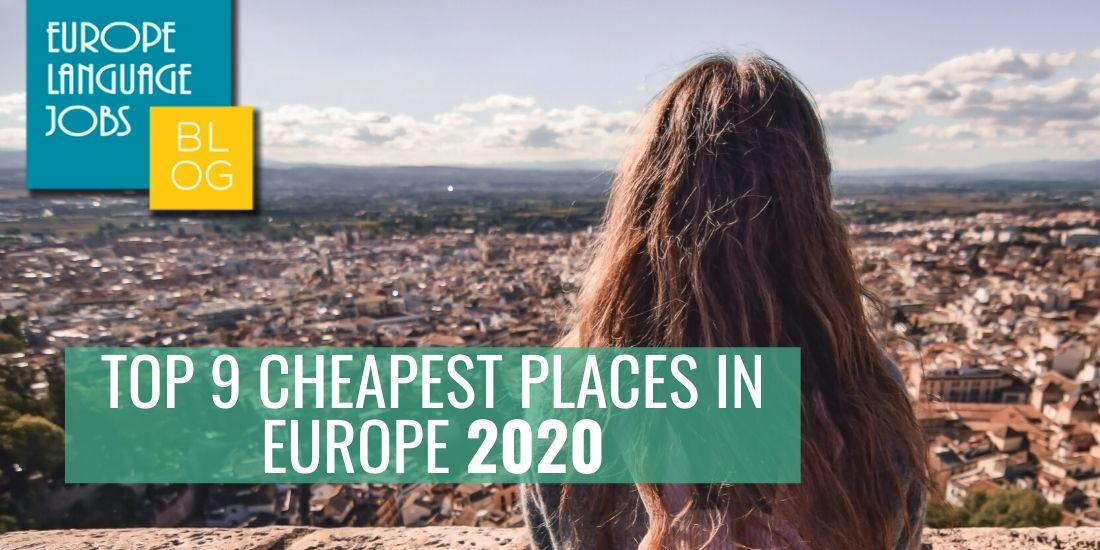 Want to know the cheapest places in Europe for 2020? Check out our top 9 recommendations enjoy these beautiful places in Europe.