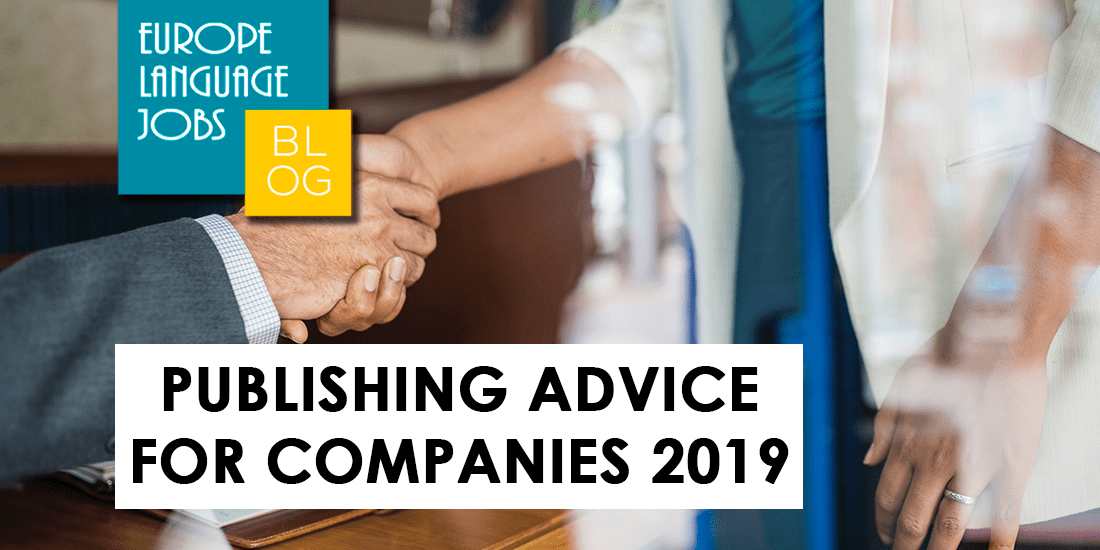 Publishing Advice For Companies 2019
When it comes to job postings there are some crucial aspects to take into consideration. The main goal is to attract candidates and make them interested in who you are as a company and what you are offering. The following tips will help you find and use the words that will draw attention to your job offer.
How to improve the visibility of your job offers:
1. WRITE A GOOD TITLE
A good offer starts with a good title. It is important to write a title that attracts the attention of the candidates but at the same time, we need to include keywords that will help your offer to appear on the search within Europe Language Jobs. This will work much better if the title is in English. Some useful keywords for titles are:
Required languages

Job title

City

Required skills

What you offer (i.e. relocation package)
Here are some examples of good titles:
"Technical Service Representative with German in Maastricht"
"Customer Support Agent with Swedish (relocation provided)"
"Contact Center Quality Specialist (m/f), Netherlands
2. MAKE THE LOCATION CLEAR
When creating your offer, always make sure to add the country and the city in the correct boxes, regions will no longer be visible. This will help your offer receive extra visibility on our site as candidates can now select specific cities to search for jobs in, meaning there is potentially an extra page on our website where your offer can be seen.
3. WRITE YOUR OFFERS IN ENGLISH
Most searches made by candidates are in English. If your offer does not contain English keywords, then most probably it will not appear in the search, even if your offer is addressed to your target group in their native language.
4. PUBLISH AT THE RIGHT TIME
We recommend that companies try and use slightly different titles for their positions, in order to work out which ones work best for each position. Typically, the time with more traffic on our page are weekdays (Monday to Friday) from the hours of 12 to 4 p.m. CET.
Publishing at hours when no other company is publishing could also work well, mainly because your offers compete with less companies. For example, some companies try very early on Monday mornings or on Friday afternoon.
Visibility of your offer is the key. We should keep in mind that candidates will search for job filtering ads per country or language. This is why you should ensure that your offer has the best visibility possible. The most demanded offers are:
By Country:
Spain

Portugal

Greece

Poland

United Kingdom
By

Language:
English

German

French

Dutch

Swedish
5.

INCLUDE KEYWORDS AND SKILLS TO YOUR OFFERS
Keep in mind that candidates receive offers that match their profile to their personal dashboard at ELJ. To match your offers with relevant candidates, we use the following fields, so use them correctly in order to improve your results: 'required languages', 'sector', 'skills', 'years of experience'.
Do not forget to add 'skills' to your offer. It will help to better position your offer in the search and matchings and will give your offers better visibility. We always recommend to add at least 5 relevant skills and a maximum of 10 in this field.
If you don't have time to fill in the skills, you can always ask your account manager to add them for you.
6. DO NOT INCLUDE CONTACT DETAILS
Do not publish contact details in the description of your offers. Publishing phone numbers, email addresses or external links goes against our terms and conditions. If you do, your offer will be deleted by our system.
When posting a new job ad, include the contact email of the relevant recruiter in the special field for contact information. They will receive notification emails when someone applies.
7. LANGUAGE REQUIREMENTS
Languages are the focus of Europe Language Jobs and it is possibly the most important field when sharing an offer. We need to take into account the level of the languages that we want the candidates to have. Once we have set the level, we can decide if it is a mandatory language level or not.
Mandatory: Only candidates with the selected level of the language will be able to apply. If you put two mandatory languages candidates must speak both level of those languages.
Not Mandatory: Candidates with that language will be able to apply. We recommend to use it when posting offers with more than one language and when recruiters can be a bit more flexible with the level of the language.
Usually, companies set only one language per offer as Mandatory and the rest appear as Not Mandatory.
8. USE ELJ PREMIUM FEATURES
Once you use our premium features, do not forget to include Killer Questions in your offers, it will help you to filter all the received applications.
Use the refresh feature every 7 days, (or the auto-refresh). That way your offers will go back to the top of the jobs list every week.
9. SIMPLIFY YOUR OFFERS
If you feel like your job description is too long or too technical, try and simplify it or write it in points. In general, simple job offers get more views and applicants. We also recommend to use bold to highlight important information in the offer.
Keep these tips in mind and you will soon turn candidates into valuable employees. We're here to help you get the most out of Europe Language Jobs.
[email protected] +44 203 411 51 67
Feb 27, 2019 by The ELJ Team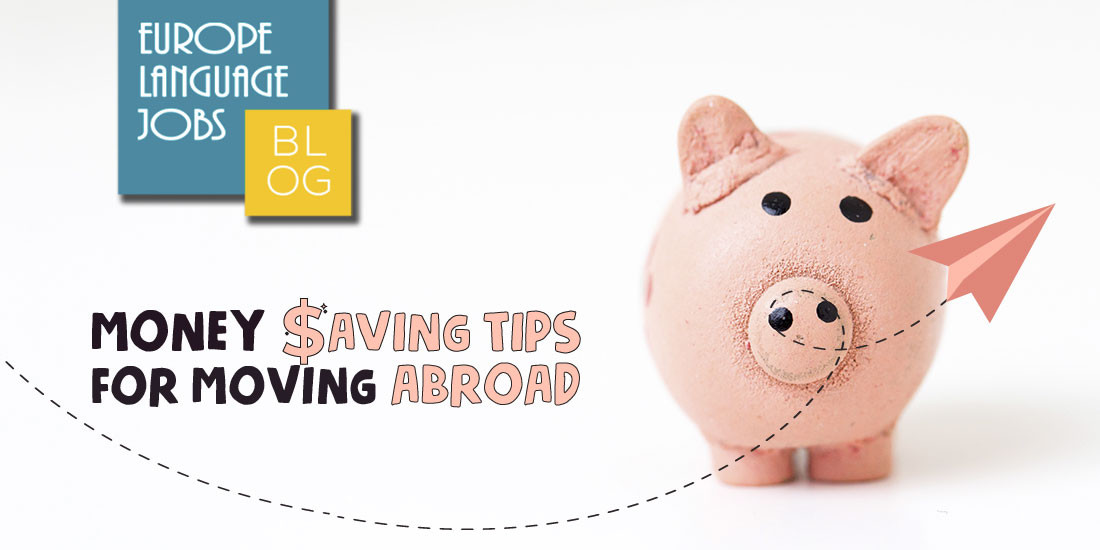 Any advice is welcome when it comes to moving abroad, especially money saving tips! We´re all pretty used to paying unnecessary fees when we visit other countries - expensive bank fees, luggage fees,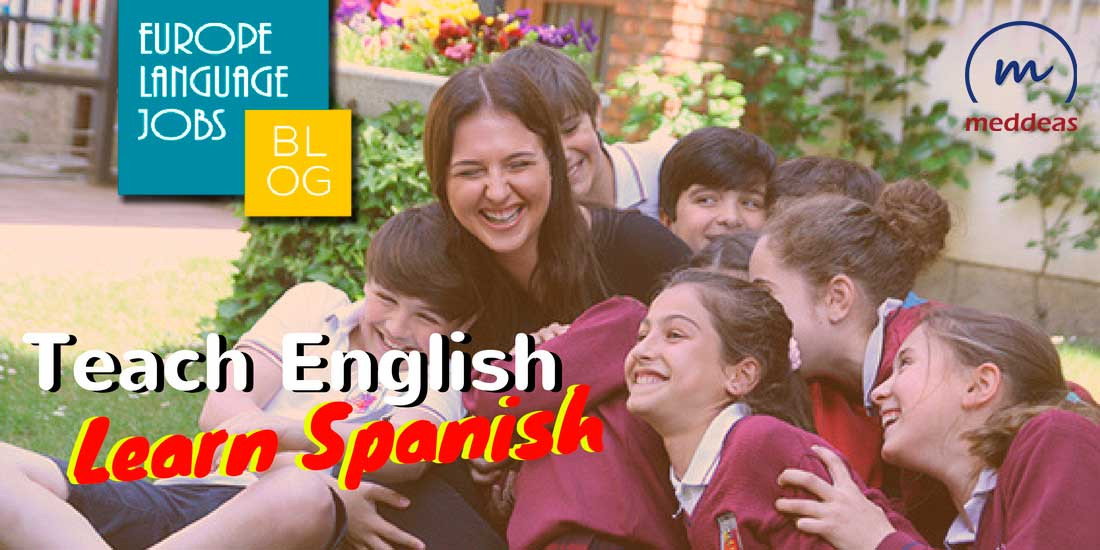 TEFL stands for Teaching English as a Foreign Language. Use the opportunity to teach English abroad since Spain is crying out for English teachers