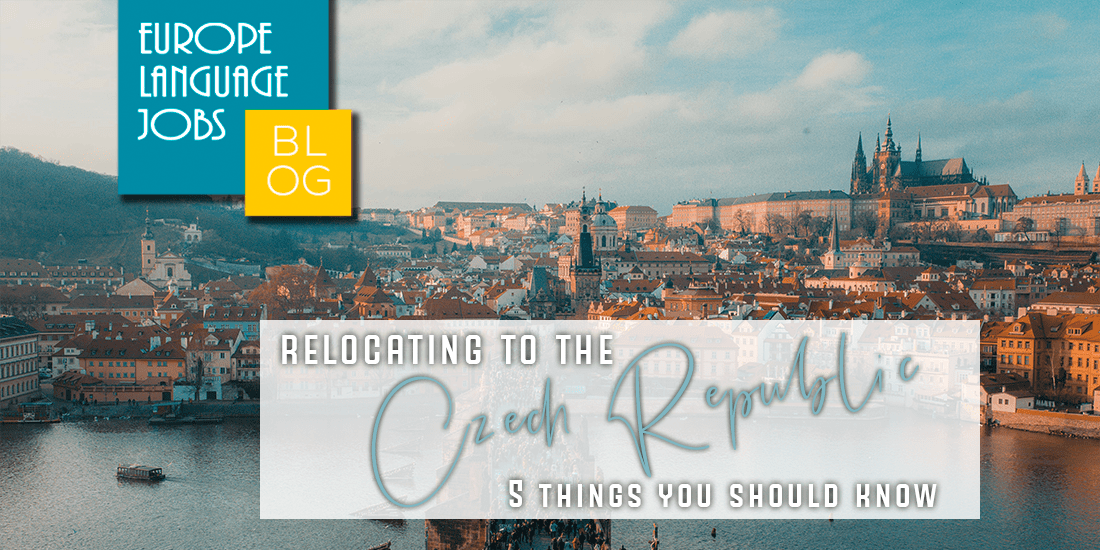 Relocating To The Czech Republic - 5 Things You Should Know
Relocation to the Czech Republic is becoming extremely popular for all kinds of adventurers - multilingual expats, digital nomads or simply people looking for a new opportunity. More and more companies are moving their offices to this Central European hub and the demand for languages grows every year. It seems like a perfect opportunity to make the career shift of your lifetime! However, we all know it is not easy to relocate to a new country, especially if you know nothing about the language, the culture or the people.
Here, we prepared a little guide for everyone who is relocating to the Czech Republic… or for anyone who is open to the endless opportunities that the jobs abroad can offer:



1. Getting your work permit

As the Czech Republic is part of the European Union, landing your dream job in Prague or Brno is definitely easier for EU nationals. There is still a certain level of bureaucracy you will have to deal with (for example, you will need medical insurance), however, many companies can offer relocation assistance and help you with your insurance and accommodation.
For this reason, it is highly recommendable to find a job before you move to the Czech Republic. Instead of struggling with apartment contracts and endless paperwork, some companies will offer you free accommodation for the first couple of weeks of your stay, a free phone card or assistance with sorting your paperwork.
If you are not an EEA citizen, you will need a valid work permit. The place to obtain this is the Labour Office of the Czech Republic ("Úřad práce České Republiky"), however, if you don't already have a job lined up, it might be an uphill battle.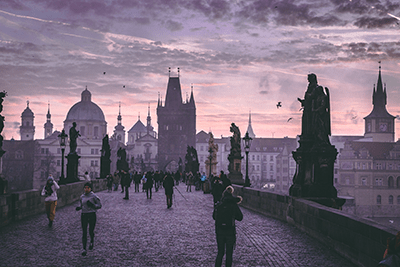 2. Learning Czech? Not impossible!

You can now easily relocate to any country and find a job where you can rely on English or your native language. This, of course, is great but what if you want to get closer to the locals, know more about the culture and learn to speak Czech?
Lucky for you, there are plenty of places where you can take evening Czech language classes almost for free- you just need a quick Google search!
Relocating to the Czech Republic will also teach you one thing - most Czech people will be happy to teach you a word or two in every possible situation and sooner or later you'll be able to order your own beer. Czech is sometimes considered one of the hardest languages to learn – which means, if you know the basics, you will also be able to impress people at parties!
Also, did you know that the word 'robot' originally comes from Czech? It was introduced in a famous play by writer Karel Capek in 1920!
3. Find new friends and get to know other expats

The Czech Republic, especially Prague and Brno, are getting more cosmopolitan every year. There are plenty of indicators, such as Forbes placing the Czech Republic in first place on its list of best countries for women to work in, the number of job offers in Czech Republic you can find on Europe Language Jobs or simply the amount of expats moving to the Czech Republic every year.
Therefore, even if you won't master the Czech language right away, there are plenty of international communities you can join, such as Internations, Prague International Network and a number of smaller interest groups you can find on Facebook, Instagram or Meetup.
Speaking from my experience, it is quite easy to live in an international bubble when in Prague. The presence of fellow expats will also make it easier to overcome the culture shock and help you to meet new people from the very beginning of your stay. And what about other cities? With a bit of courage and determination to try new things, I am sure you will be successful even in smaller towns as well. English is not uncommon, especially in university towns such as Brno, and you may be able to pick up Czech much faster than your fellow expats in Prague.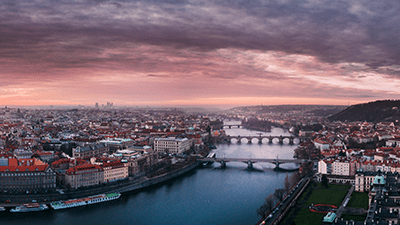 4. Salaries and prices? Different then you think!

The first thing you will probably notice when searching for a job in the Czech Republic is that Czechs don't use the Euro. Instead, they are still using their own currency – the Czech Crown, where 1 EUR equals more or less 25 Czech Crowns. Sounds too complicated? Well it is not that bad, just remember that 100 Czech crowns is a little under 4 Euros.
And I have more good news for you - don't forget that the prices in the Czech Republic are also considerably lower than in Western neighboring countries. To paint the picture for you, a decent lunch might cost you around 120 – 150 CZK, therefore under 6 EUR, beer ranges from 1 EUR to 1,50 EUR per pint and monthly rent for a 1-bedroom apartment in the capital city center can range between 500 to 600 EUR. Before the relocation, try to ask your employer about the cost of living in the city where the job is located and you might be pleasantly surprised.
My advice regarding money is be to be careful and don't lose the opportunity to have an adventure of your lifetime because you feel like the offered salaries are lower than you are used to. Compared to the cost of living, you will probably be just fine.



5. And what about the lifestyle?

When searching for a job in the Czech Republic, you will often notice employers offering a 'Multisport' card as a part of the bonuses. The Multisport card is a perfect example of the lifestyle in the Czech Republic – it allows you to visit more than 2000 sports and relaxation facilities for close to no money.
Lots of Czechs, but also most of the international communities are strongly focused on outdoors and sports activities and a typical 'calm weekend' for a Czech person probably includes at least one hike, sport activity or a trip somewhere nice. Popular hobbies even include activities such as kayaking, climbing or mushroom picking in a forest.
The Czech Republic is also known for its rich history and the Czech cities mostly stayed intact throughout World War II so you can still enjoy the original architecture. Not to mention stunning medieval castles, natural wonders and well-connected train and bus networks that take you anywhere in the country.
Combine it all with exciting Prague nightlife and a pint of beer for 1 EUR, I can guarantee you that moving abroad is going to change your life completely.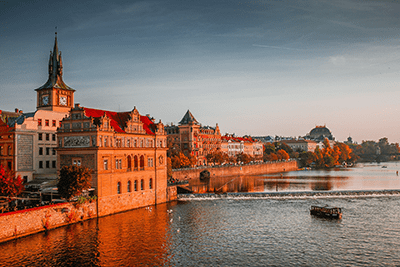 If you're still hesitating whether relocating to the Czech Republic is the right choice for you, we strongly recommend you to take a look at the job offers in the Czech Republic and see whether the job market is right for you. Also, did you know that Prague was ranked as the no. #1 location for digital nomads according to Website Planet? Yes, that is right! There is a great job market but it's also the perfect place to be your own boss at the same time!
So how do you feel about relocation now? Maybe it is time to pack your bags and try a new adventure – here at Europe Language Jobs, we already know it is going to be a great one.


---

Really good one :) Thanks !
---

Czech Republic offers an amazing life quality, beautiful landscapes and propably the best location in the European continent: right at the center! I miss it there, learned a lot. Hope I can go back soon.
---

Thank you so much for this article. I'm looking for a new job opportunity and Czech Republic could be a really nice place to move :D
---

Key details for anyone considering a relocation. Very interesting article, indeed!
---

---

Nice country, thanks for the article
---

---
Prague is amazing, people here are nice!
---

Prague is great, I recommend to everybody to come and work here.
---
---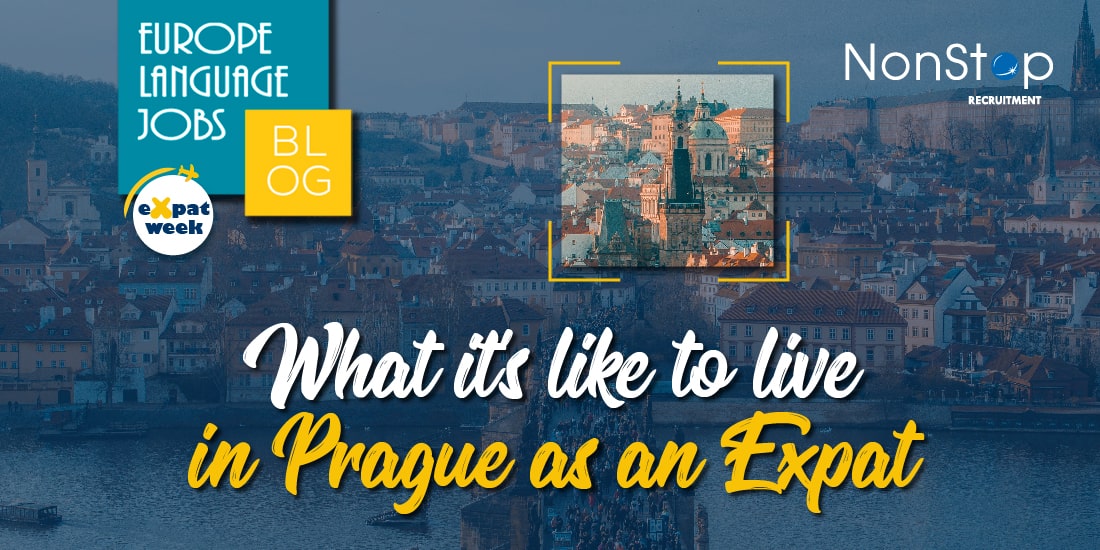 Have you ever considered living in Prague as an expat? Read about the experience of a British expat living in Prague and find out interesting information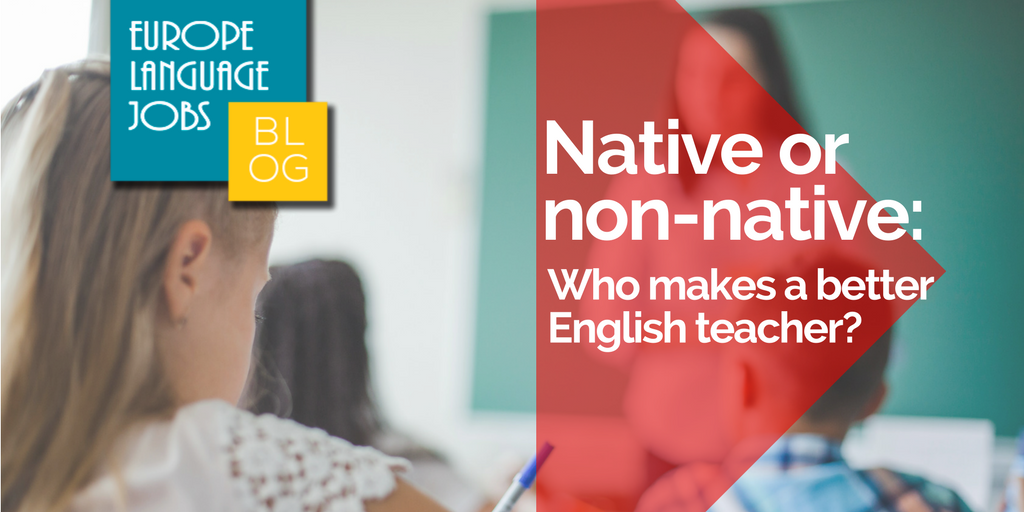 Who is it best to learn a language from a NEST or an NNEST? Find out who wins a battle that has raged across social media groups for years.