Have you ever thought of living on a beautiful European island? Larnaca is the perfect city to make your dream come true . Amazing weather all year long, beaches all the way and astonishing culture along with amazing career opportunities and stable living conditions. Larnaca is becoming a home to many expatriates looking for an opportunity to live by the sea and enjoy the beauty of nature as well as happy people & daily sunshine. Do you see yourself living in Larnaca? We would love to assist you with all the necessary information in a step by step guide to make sure you are all settled in becoming a joyous resident of Larnaca, Cyprus.
Looking for Work in Larnaca, Cyprus
Larnaca, the third biggest city in Cyprus, is a top location for business professionals and expats due to the large number of international companies offering a jobs in tourism & hospitality, real estate, and energy industries. English is widely spoken amongst Cypriots which makes the conditions for internationals favourable even without having a command of the Greek language.
When job seeking in Larnaca, job boards are your best friends. Indeed, LinkedIn, and Glassdoor are good resources to start with, but there are also plenty of language-specific job boards that are perfect for expats, such as Europe Language Jobs.
Work rights
Just like in any other EU state, European citizens do not require a work visa or permit to kick off their career in Cyprus. However, a temporary residence permit is required for employment. Companies usually assist their international employees with the process of obtaining one, but here is what you need to know. First of all, act quickly - you have 8 days upon your arrival to get the work done. The application process takes place at the Larnaca District Immigration Unit.
Obtaining your Temporary Residence Permit
To prepare for your permit application, you will need to collect and arrange the following:
Temporary Residence Permit Application Form - filled in and signed

Proof of accommodation in Larnaca

Proof of financial means enough to sustain yourself in Cyprus

Medical certificate, showing you are negative for Tuberculosis, HIV/AIDS, Hepatitis B and C and syphilis, issued within the past 4 months

Certificate of police clearance (Criminal Record), issued from your country of residence within the past six months.

Proof of your health insurance

Passport copy

Bank statement

Other relevant documents (if any) presenting reasons why you want to live in Cyprus, such as:

Marriage/birth certificate for family reunion

Work permit for employment (for Non- EU citizens)

Proof of enrollment in a university or other educational institution for international students
Once you sort out your residence permit, you are good to go for the entire year. Annual renewal is always possible after the year has come to an end. Note that even if you are planning to stay in Larnaca for less than 90 days (for seasonal employment for example) you still must declare this to the Immigration Department within the first 8 days of your arrival using the 2DECL form.
Most popular jobs
By no surprise, Larnaca is an attractive summer job destination due to its long summer season and the high tourist interest in the city as a beach vacation spot. In addition, the possibilities for long-term employment in different business sectors are not rare as the city is welcoming many growing international companies, such as Sykes. Expats are likely to come across many career opportunities in the different service sectors with year-round work offers in the casino and hotel industries. Foreign IT and Finance specialists are generally in demand just as much as in any other modern economies. Being experienced and passionate about marketing, sales and telecommunications will also open many doors for expatriates based in Larnaca.


The Best Way to Get Around in Larnaca, Cyprus
Getting around the island is quite easy. To start with, there are two main airports in Cyprus: the Larnaca International Airport considered the international gateway and the Paphos International Airport.
Public Transport
Once in Larnaca, public transportation is more than enough to make it around town and even all across the island. There is no railway system in Cyprus, so cars and buses are the means to travel. There are four different types of bus services to take you where you wish to be.
Trans-urban buses connect the bigger cities

Rural buses link the villages to the main cities

Urban buses serve as public transport within the city

Airport transfer buses pick you up and take you to the airport from central stations

Fares are relatively low compared to other European cities. There are a couple of ticket options to choose from, but a single ride valid for one journey within the city or its suburbs costs 1,50 euro. There are special discounts for students (50% off the normal price). You can get your single ticket directly from the bus drivers when you get on the bus. Weekly, monthly or yearly tickets are available at the main bus stations.
Cyprus By Bus is the best bus information resource for the whole country. You can find the schedules, plan your journey, read the latest news, find the bus stops and explore the route fares in detail.
Driving
Driving a car is an option if you would like a trip away from Larnaca. Since Cyprus has a very good road network (with road signs in English) you might want to rent a car for a day or two. Prices start from around 50€ a day and can vary depending on the company and the car model. Mind that you need to be 25 or older to be allowed to rent a car. Something that might surprise you is that the company will hand the vehicle over to you with an empty fuel tank and will expect you to return it with an empty one too.
Cyprus, Larnaca Culture and Language
Way of living
To be a real Cypriot means to spend long hours with friends at cafes. Locals really love paying daily visits at central cafeterias to have a vivid chat with their friends. This cafe culture is one of the reasons why Larnaca is full of life and happiness. Cypriots' favourite activity can be of great help to you as an expat. It shouldn't be tough to make friends in such an outgoing city.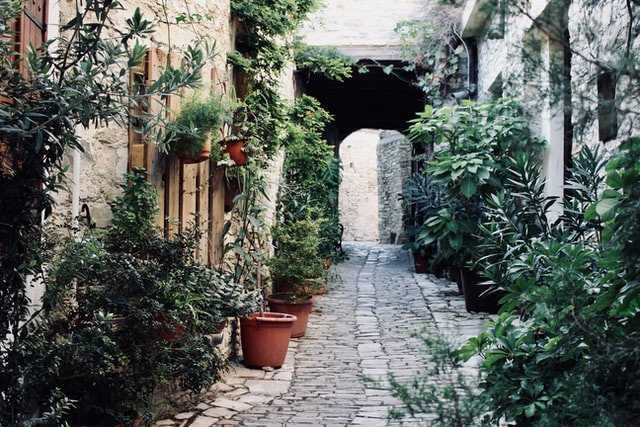 Networking
Larnaca is not such a big city - a little bit more than 50 000 people live there but you'll have no trouble making friends since there is so much going on all the time. The wonderful beaches, bars, cafes and restaurants, leisure centres and beautiful locations to visit bring people outside and attract countless tourists throughout the year.
Websites to meet new people:
Websites to explore events and activities:
Language
Greek is hard to learn, but it is an extremely useful language. The difference between Cypriot Greek and the one spoken in Greece is similar to the difference between American and British English - some pronunciations, words and expressions differ but overall the language is the same. Learning Greek is difficult from the very start. The Greek alphabet is unique and many struggle to get used to seeing and understanding the written language. The best way to jump over the language barrier is to not avoid it and be as engaged as possible. Once you learn some words, things will start making sense and you will understand much more than you expected.
A language tool that can be useful for polishing your Greek by yourself is Italki. You can also enroll in a language school or get a private tutor. We recommend Greek Learning Center in Cyprus and Preply.
The most useful phrases for foreigners
English is very widely spoken in Cyprus and you will have no trouble using it in your everyday life, but here are some useful words and expressions to really sink in with the locals:
Thank you - ευχαριστώ ( or efcharistó)
Hello: χαίρεται (or chaíretai)
Good morning: καλημέρα (or kaliméra)
Good afternoon: καλησπέρα (or kalispéra)
How are you?: τι κάνεις? (or ti káneis?)
How much does it cost?: πόσο κοστίζει? (or póso kostízei?)

Social Events and Holidays
There are in total 2 weeks of the year that Cyprus spends on public holidays. Some of the most important days of the calendar are:
25th of March - Greek Independence Day
1st of April - might be the April fools day around the world but in Cyprus, this day is no joke. April 1st commemorates the start of the insurgence against the British in 1955.
15th of August - Dormition of the Theotokos or assumption day is the so-called 'Easter of the summer'.
1st of October - Cyprus Independence Day.
28ft of October - Ochi Day - the word "ochi" means "no" in Greek. This day is dedicated to the famous pronouncement made by Greek Prime Minister, Ioannis Metaxas, during WW2 when he simply said no to Mussolini's spokesperson and refused to give Axis forces access to use the Greek territories to reach other European areas.
Fun Things to do in Larnaca, Cyprus
Gastronomy and Places to Eat
Who doesn't like Mediterranean food? Light dishes of various seafood, grilled meat and fish, veggies and tasty appetizers are on every local cuisine restaurant or tavern menu. Here are some of the staples of Cypriot cuisine that you should definitely try:
Souvlakia - grilled meet usually on a stick
Halloumi - traditional Cypriot cheese; a must-try combination is the halloumi cheese with watermelon - don't judge before you have a taste!! It is a crazy good combination.
Koupepia - stuffed vine leaves with rice and meat
Zivania - traditional Cypriot drink; it's a pomace brandy made of grapes - it's a strong liquor.
Galaktoboureko - a typical dessert, literally meaning "milk burek"; very sweet and heavy so take a small piece.
Some of the places to enjoy a meal and the taste of Cyprus in Larnaca are: To Kazani Traditional Tavern, Zephyros Restaurant (traditional fish restaurant), and Stou Roushia. For some traditional fast food, try the pita gyros and souvlaki at places like Kalamaki Bar or luv Souvlakia. When you are craving something sweet, go for the Loukoumades served in Loukoumades Vasilis Antri, Alasia or Panikos Loukoumades.
Nightlife
Cocktails by the beach, drinks in local bars or real club experience is all to be found in Larnaca. Even though there are plenty of options to have a night out in Larnaca, most people will tell you to go to Ayia Napa, known all across Europe as the ultimate party location. You need between 2 and 3 hours by bus for the price of 5,50€ to get from Larnaca to the capital of nightlife Ayia Napa. Taxis are also an option and cost around 40€. For some fun that does not require travel, try some of the many beach bars at Makenzy beach.
Outdoor Activities
Most popular locations to spend the day on the beach are the Mackenzie Beach, Finikoudes Beach, and Pyla (CTO) Beach. Once there, the temptation to explore every sand bit will probably get you, so your beach list might get longer. Troodos mountains are just 2 hours drive away from Larnaca and they are definitely worth a visit. Pano Lefkara village is only 40 to 50 minutes by car.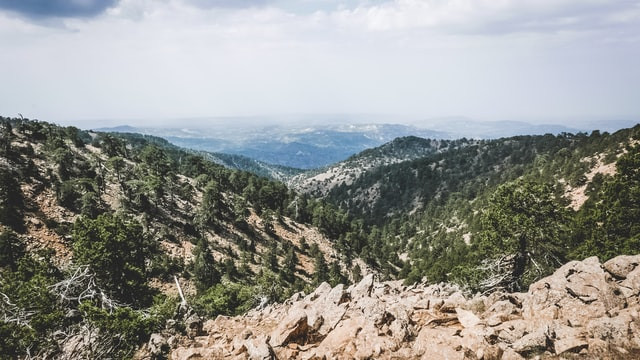 Sports
Beach and water sports almost all year long - how about that for your summer body figure? Diving, wind and kite surfing, beach volleyball and jogging by the sea are all sports activities to try. There are also many gyms with affordable membership offers. A popular option is a visit to Reflex Gym. Are you a fan of cycling? The Gran Fondo cycling event is an amateur road cycling race in Cyprus that takes place every year in March. This three-day-long experience is an ultimate bliss for every cycling fan.
Shopping
For some street shopping, take a walk on Zenonos Kitieos street in the city centre. If you are looking for some artsy spots, small streets taking you to the Old Town start from Finikoudes Boulevard. There you will come across the most interesting souvenir and handicraft shops with traditional goods. The best time for shopping is during the months of August and February when discounts go up to 50 -70% due to seasonal sales.
The Cost of Living in Larnaca, Cyprus
The cost of living in Larnaca, Cyprus, is more or less 25% lower than in most of the northern European countries.
Rent
When hunting for long-term accommodation options, the best approach will be to look around... literally. To avoid disappointment, renting a holiday apartment for a week or two and visiting potential rental offers is highly recommended. Doing so will ensure you make a decision based on the actual conditions and equipment of your new home. Just like in any other city, prices vary depending on the size, modernity and the location of the available rental houses.
Renting a single room can cost anything from 300€ to 1000€. The lowest budget for a one or two-bedroom apartment is 430€. Townhouses cost at least 520€, and larger apartments/houses start from the price of 850€. Another option would be to ook for accommodation through Facebook groups and local websites, such as bazaraki where all sorts of ads can be found. Rentals can also be found through local newspapers such as the Cyprus Mail.
Food and Groceries
Food and groceries will take a smaller part of your monthly budget in Larnaca compared to other bigger and attractive European cities. The supermarkets recommended by locals for your everyday groceries are Metro, AlphaMega, Savemore and the Lidl brand. Compare the difference in prices between your current city of residence and Larnaca. You will find prices of different goods, rent and other living costs estimates.
Here is our weekly estimation for an individual:

Medical care
Health services are provided by both public/private clinics and hospitals. Cyprus' public health service is funded through the social security payments of those who work on the island, whether Cypriots or foreign residents. The system provides free or low-cost healthcare for those who contribute to social security. Visiting a doctor for a consultation costs €15 to €20, and the cost of most treatment is almost twice as inexpensive as in northern European countries. When working in Cyprus, you are covered by Cyprus social insurance care.
Have you ever thought how divine life can get on an island? At least once we all imagined what life could be when surrounded by sea and blessed to enjoy beach sunsets every day. Well, it's good to know that dreams come true. Cyprus is the perfect European island getaway, how about making it a home too. The flourishing international business hub and the growing service sector have a lot to offer to specialists and expatriates with different work experience backgrounds. Now that you know what great conditions await you in Larnaca, don't wait another day and start planning.