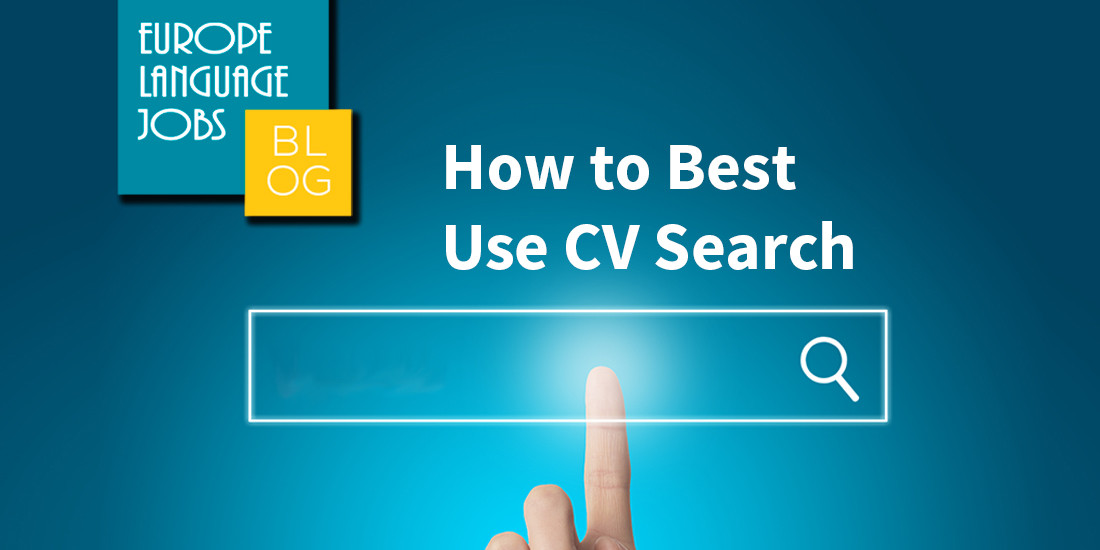 How to Best Use CV Search to Find Candidates
When you have a difficult positon to fill and have little time, it's important to take a more proactive approach. Using features like CV Search means that you go directly to the candidate, you don't need to wait for them to come to you.
We've prepared a useful guide to help you best use CV Search on our website to find multilingual candidates.
Our best tips for using CV Search on the Europe Language Jobs website
Our CV Search tool can be found inside your dashboard in the 'Search CV' tab.
1) Start by entering keywords
Searching for keywords allows you to see candidates that have matching keywords in their profile or CV.
Our system uses Boolean search, so you can search as you would do on Google. For example, you could search ´´'customer service' + Dutch - Flemish´´ which would present you with a list of candidates who had the words 'customer service' and 'Dutch' in their profiles, with none who have the word 'Flemish'.
You can also use connectors such as 'and' & 'or' to narrow/broaden your results.
You can adapt this to your specific needs and search for relevant keywords to the position that you're hiring for.

2) You can see the number of times a keyword appears in someone's profile
Our system also shows you the number of times that a specific keyword appears in someone's profile, allowing you to judge how relevant a candidate is.

3) Apply filters to narrow your results
We would recommend you to apply filters step by step in order to help narrow your results.
Applying filters for country and languages is a great way to start your search. As we are aimed towards language speakers, we have the additional feature of being able to search by a language and the level spoken, which should help you find more relevant profiles.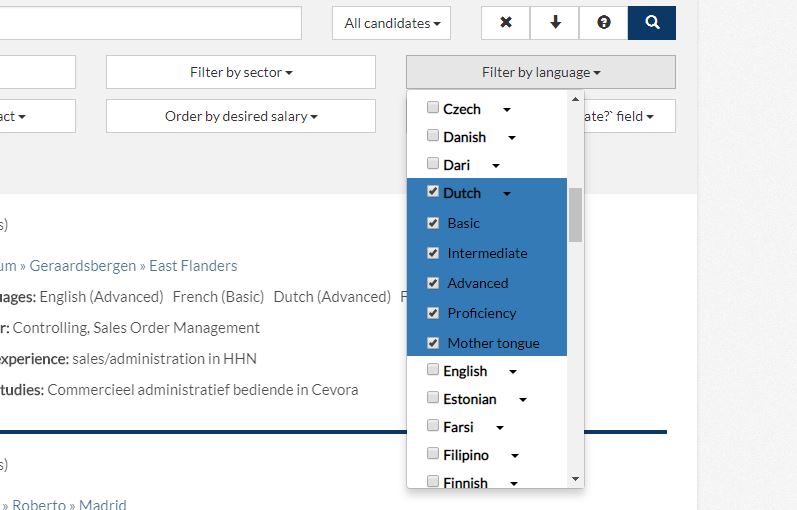 4) You can combine filters with keywords
Searching for a keyword and using different filters can help you narrow your results and find candidates that fit the role. You could for example search 'customer service' and apply a filter for people only in Spain. Adding further filters can help to access more relevant profiles.
5) You can filter by newest candidates
By selecting those who only registered this month you will be presented with the most recent candidates on our site. To broaden your results you can search from this year, or even from all time.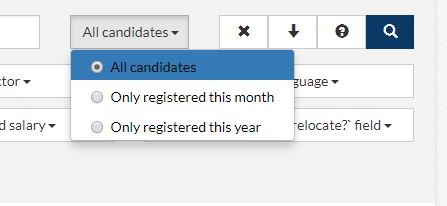 6) You can see when a candidate was last active
When clicking on a candidate's profile you can see when they last logged into their account to give you an idea of when they were last active.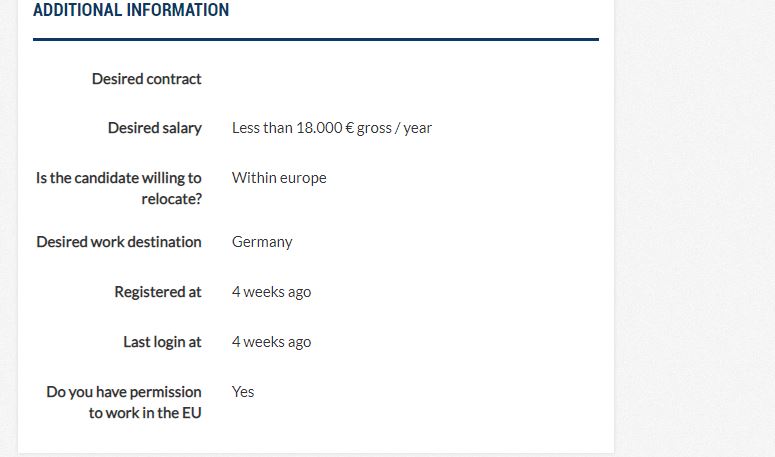 7) You can see a candidate's details by unlocking their CV
Unlocking a candidate's CV will allow you to see contact details, their photo (if they have one), well as their CV. If a candidate suits your needs, then you will be able to contact them after unlocking their profile.
Our CV Search tips should help you to best use the tool to find the candidates that fit your needs. If you need further information, get in touch with us at companies@europelanguagejobs.com.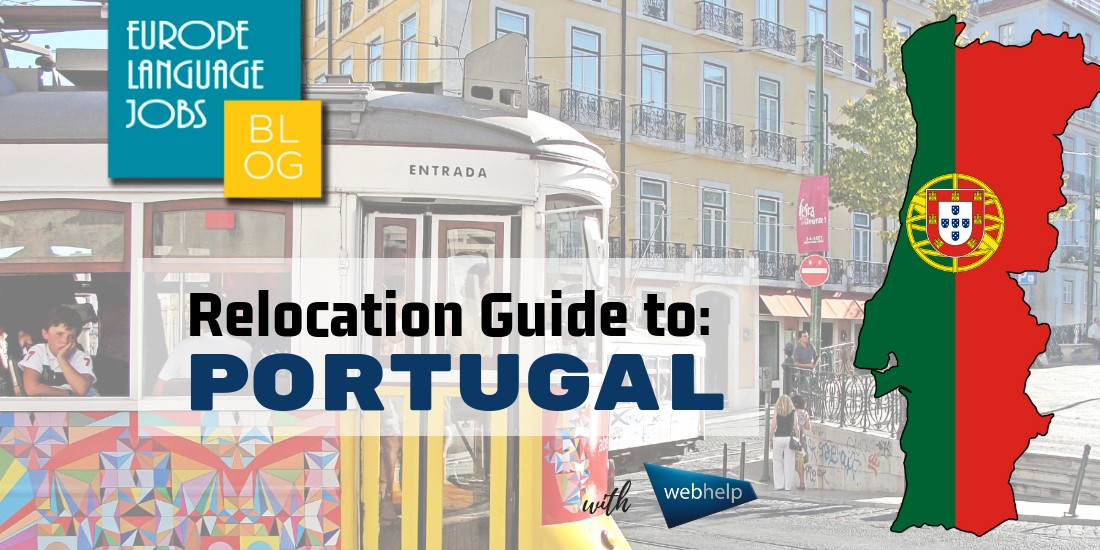 Our guide to relocating in Spain should give those about to, or thinking of moving in Portugal all of the necessary information on how to move to Portugal, moving life and other vital info.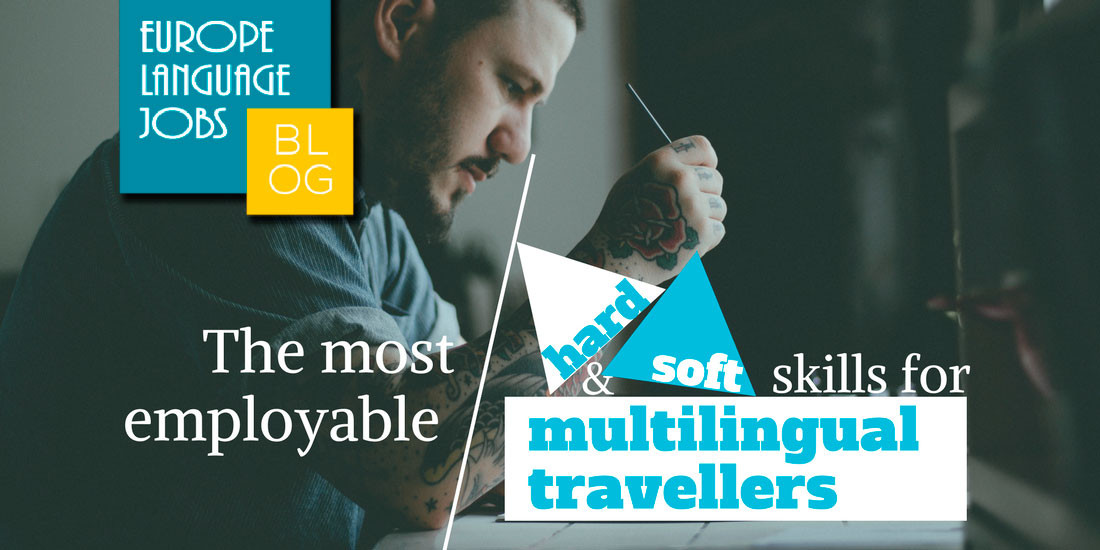 As a polyglot traveller, you need to have a certain set of both hard and soft skills that can get you a job anywhere you may land.