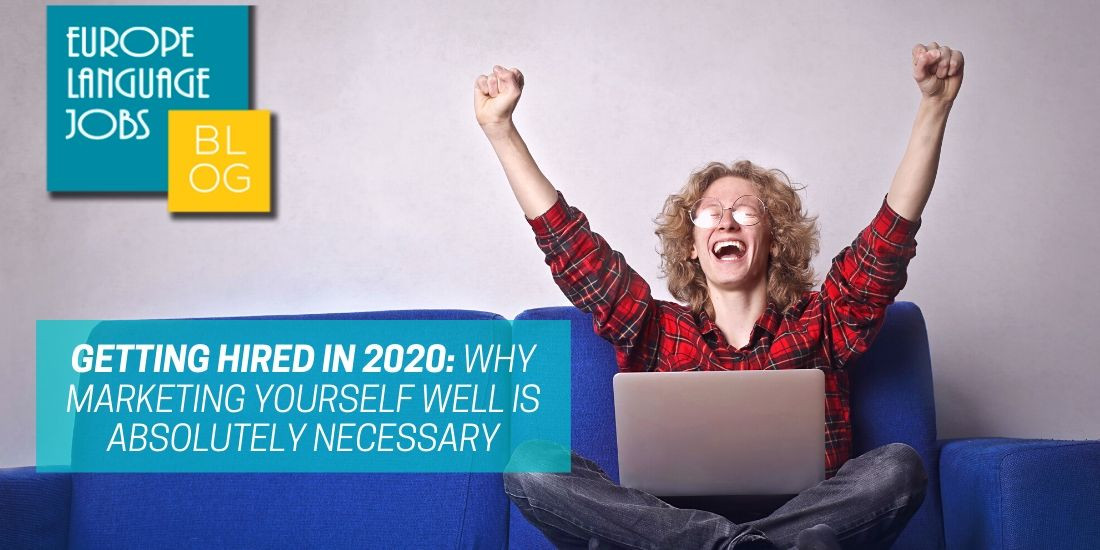 Getting Hired in 2020: Why Marketing Yourself Well is Absolutely Necessary
The coronavirus pandemic has forced many businesses to require their employees to work remotely. Some even had to take more drastic measures, such as furloughing or laying off workers and even shutting their doors for good. With that said, you may be wondering if fine-tuning your resume, drafting cover letters, and applying to new jobs is worth it.
While the economy has taken a hit due to these uncertain times, networking and applying to new jobs is more important than ever. Competition may be at an all-time high, but there are ways you can stand out and become a top contender for the next job you apply for. Below, we're going to go over why marketing yourself well is absolutely necessary to get hired in 2020.
The Importance of Marketing Yourself
When it comes to finding a job, your greatest asset is you. You're a unique individual with unique life experiences, skills, and ideas that you can bring to the table. However, if you don't showcase your best qualities as a candidate, someone else can win the job. It's normal to feel shy, uncomfortable, and modest when you step into the room for an interview. The key to breaking down these barriers is thinking like a marketer and displaying your qualities and what you're good at.
Creating a brand for yourself can open up many doors of opportunity and create a lasting impression on those interviewing you. Creating a personal brand can be done in a few ways, such as:
Becoming an expert in your field by publishing blog posts and content on your passions, creating a portfolio, or highlighting specific projects you've completed.
Building a reputation through one-on-one networking with people in your industry to gain insight and get your name out there.
Making it easy to find you by creating social media channels on various platforms that allow you to share your ideas and experiences, such as LinkedIn and Twitter.
There's always going to be someone with more experience or skill than you. This doesn't mean you should back down and not apply for a job you think you might not be qualified for. Marketing yourself can help you show employers that you're able to learn, grow, and help their company succeed. Now that you know the importance of creating a personal brand, let's take a look at a few ways you can market yourself.
3 Tips for Marketing Yourself
For any job posting, there are going to be dozens, and in some cases, even thousands of applicants, all with different skills and expertise. While selling yourself can be uncomfortable, it's absolutely necessary if you want to stand out and land the job. Here are some top tips for marketing yourself:
1. Dress Well
First impressions are extremely important. If you roll up to an interview looking like you're about to hang out with friends or run daily errands, it will be an immediate turnoff. Think about how items are sold—the packaging plays a major role. The same goes for how you look. Before your interview, make sure you're well-groomed, have ironed clothes, and are wearing professional garments, such as a sports jacket and trousers for men and a long dress or professional blouse if you're a woman. Wearing an appropriate outfit will show the interviewers you're serious about not only your conduct, but the job as well.
2. Showcase your strengths
The interview process can be time consuming. Often, companies host multiple rounds of interviews to slowly weed out candidates. From the start, you want to showcase your strengths to show you have the qualities of a good employee. This first starts with your resume and cover letter. To make these important pieces stand out, implement these tips:
Highlight the skills you do well, along with any major accomplishments you're proud of

List any certifications and education experience that can help you succeed in the role

Write about what excites you, where you see your future going, and any work-related experiences
Resumes and cover letters only tell a portion of your story, which is why crafting perfect ones can help you go a long way. Make sure there are no typos or errors, and write different resumes and cover letters for each job to display how your skills align with their open position.
Once you make it past the initial round of interviews, you'll either be given a phone or video interview or asked to interview in-person. Here's where you put your true skills to the test. To showcase your strengths in an interview, consider these tips:
Use examples and anecdotes to tell a story and go beyond the set of skills you listed on your resume and cover letter. Examples and anecdotes are a great tactic for helping people remember you, and can allow you to explain real world experiences and how you dealt with them.

Ask follow up questions to show the interviewers you researched their company and want to learn more about the role and everyday processes.

Create a strong first impression by greeting everyone with a smile, delivering a firm handshake, and making eye contact.
With these tips on hand, you'll be ready to nail the interview and land the job.
3. Create an Elevator Pitch
Your elevator pitch is a quick synopsis of your background, work experience, and what type of career you're seeking. It should only be about a minute long and be used when networking at events such as career fairs, social events, and other gatherings where you may find a future employer.
Elevator pitches serve as a great icebreaker to the start of an interview and allow you to provide a quick summary of who you are and what you want from your next job. At the end, finish with a call to action, such as asking for a meeting, for someone to be your mentor, or for an interview.
How to Get Hired in 2020
This year might be the most competitive job market we've seen. With the COVID-19 pandemic having a drastic effect on the world economy, finding a job can be hard to come by. But those who are hiring are going to have dozens of applicants fighting for a spot in their company. Marketing yourself is crucial to standing out among the rest and leaving an impression on the interviewers. From dressing well and showcasing your strengths to developing a compelling elevator pitch, you'll be one step closer to landing your dream job.
Author Bio
Samantha Rupp holds a Bachelor of Science in Business Administration and is the managing editor for 365businesstips.com. After spending two years in Madrid teaching ESL, she moved to San Diego, California and enjoys spending time on the beach, reading up on current industry trends, and traveling.
Jun 29, 2020 by Viktoriya

Great and useful article. This skill will be at an exponentially high value in the future considering inflation of degrees.
posted by Damir
---

Thanks I will keep these informations in mind!
posted by Luca
---

quite helpful!
posted by João
---
Interesting and enlightening article .
posted by Ilyas
---

This is a very helpful post. Thank you
posted by Alzette
---

This is very helpful. Thanks!
posted by Marwa
---

Thank you for your excellent post!
posted by Tim
---

Very interesting! Thank you!
posted by Emilian
---

Great content! =)
posted by Camila
---

Excellent tips,thank you
posted by Adawiya
---
---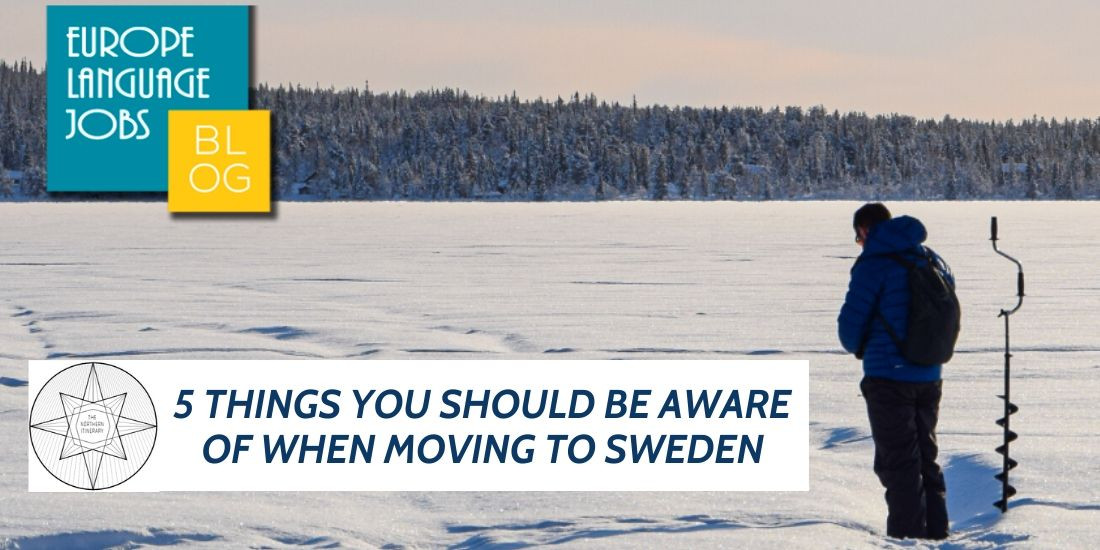 Interested in moving to Sweden? In this article, we would like to share with you 5 things that you should be aware of when moving to Sweden.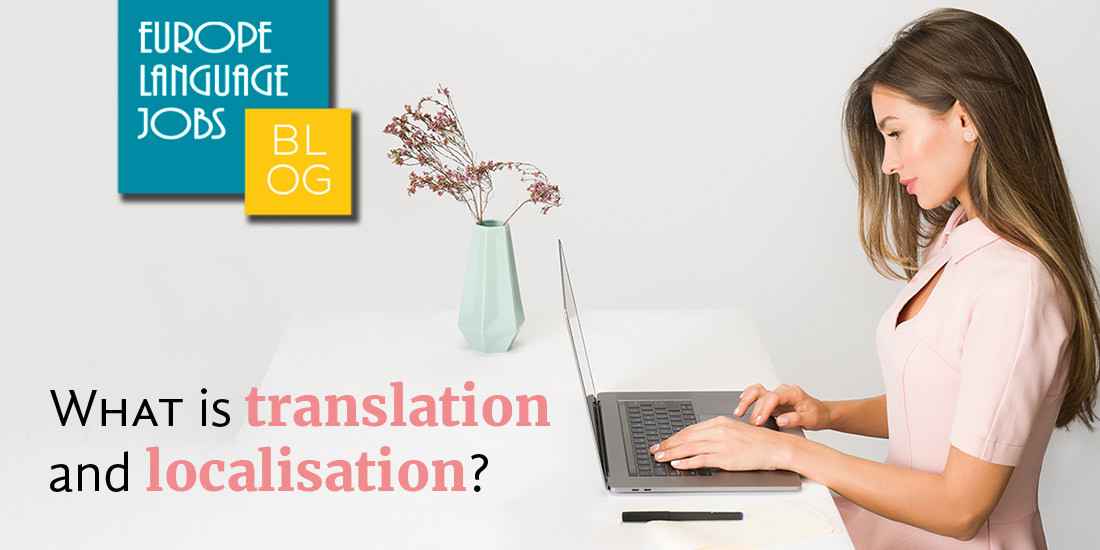 Translation is one of the careers most commonly associated with multilinguals. Given it's a sector that works directly between 2 or more languages, this will come as no surprise. However, many people