COVID-19 and its Effects on Jobs in and around Europe
During times of COVID-19, Europe is preparing for an unprecedented economic downturn. Many measures to reduce the coronavirus outbreak have led to job losses across Europe and the world. Large companies must let go of many employees in order to stay afloat. The International Labor Organization (ILO, 2020) estimates the global number of job-losses to reach over 25 million due to the pandemic – that's 14% above the 2008-09 financial crisis.
People employed in the sectors of Tourism and Aviation are experiencing vast lay-offs, while further reductions in jobs are expected to occur among Manufacturers and Construction industries. Independent and self-employed workers also struggle to hold up financially, since they cannot rely on any support from an employer and need to seek new opportunities.
But how can the jobs and incomes of millions of people be maintained? Which sectors are the safest, and are most likely to remain unharmed during this crisis? Experts say that workers in digital and new areas of work, such as IT, healthcare, telecom and e-commerce have the best chances to keep their jobs because the rising demand in these sectors. Particularly lucky are those who can work from home, no matter where they are.
Time to re-think "work"?
Yes, because global events like the COVID-19 outbreak highlight the importance of flexibility in our working-life yet again. Flexible and safe working, Home-Office and work-life balance are no longer abstract buzzwords. The workplace and the home are merging into the same place for more and more people. In Germany alone, according to a survey by the digital association bitkom in 2018, 39% of companies opted for Home Office regulations and models that move part or all their work into their own home. More and more employees have the desire to break out of rigid corporate structures and to work independently.
So how can you withstand the storm, and explore new options? Over 13.000 German-speakers around the world have chosen "yoummday", short for "You made my Day", to explore the Future of Work. The Munich-based start-up has a clear mission: To revolutionize the Contact-Center space and empower entrepreneurship around the world. The company puts an end to the negative clichés associated with the call-centre industry by compensating Talents with up to 100% more income compared to traditional call-centre jobs. Working with fair compensation and flexible schedules from the safety of a calm Home-Office has already convinced many.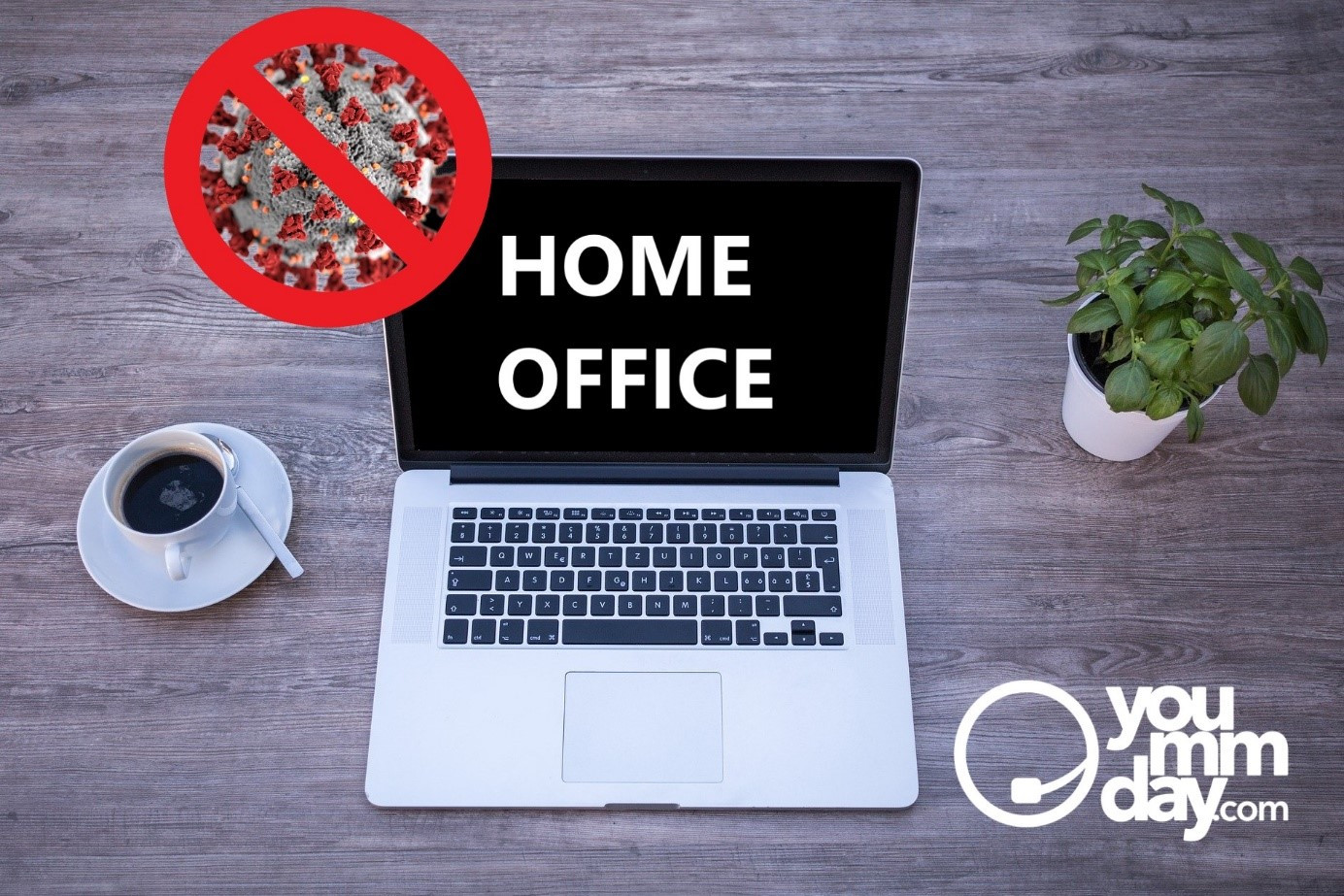 "JUST CALL – NO CENTER"
With yoummday everyone can easily become part of the big "New Work"-movement. The innovative platform for freelance call centre agents combines all the advantages of working in the home office: flexible timing, fair compensation, safety and self-employment. The unique marketplace brings Talents (call centre agents) and companies from all over the world together and leads the Contact Center industry into the new era of work.
For the first time in history, companies have access to thousands of motivated, independent talents who offer their contact centre services in many different languages and dialects. It has never been easier for companies to optimize their customer service and save money while Talents find attractive jobs in customer service & sales with above-average pay that fit perfectly into their personal work-life balance.
Are you considering it?
In addition to the pure marketplace, yoummday provides its talents with exclusive training on the "YoumCademy" - a tailor-made training program to prepare everyone for the future of work and to further improve their own hard and soft skills. Even certified language-courses are part of the mix and enable Talents to learn a variety of languages or improve their existing language skills.
You may ask: "How can I become part of the New Work-movement with yoummday?"
It's very easy: Register today with a personal profile on the yoummday platform – give it a try and choose from many exciting projects in Customer Service & Sales on yoummday.com
"You made my Day" is what our customers say at the end of the call – maybe you will hear it yourself soon?