So, you're moving to London! Congratulations, you are on your merry way to one of the most vibrant metropolises in the world. Reputed for its urban music, wild nightlife, fusion food, passion for sport, experimental art, 4D cinemas, and quirky medieval history, you will never be short of things to do or places to explore.
Anyone who has ever lived in London can tell you that finding accommodation and settling in is always a challenge in this bustling city. That's why we are equipping you with the first steps to take to make your life easier in preparation for the big move. Here is some essential advice.
Use Your London Contacts
Whether you've just arrived in the UK or you're moving from overseas, chances are that you've got at least one friend who moved to London as soon as they could and has been telling you about how great it is ever since. Ask their advice - that's what friends are for!
London is a massive city with more than nine million people living there, so, if you're thinking about moving, you are going to need some guidance, whether it be regarding recommending good areas to live, orientation yourself, or just finding a reasonable spot for buying a drink once you are settled. To speed up the process of finding your feet, you're going to need a guide!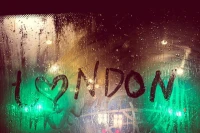 Research London Before You Go
Finding a place to live in London can be hard enough when you are already close by in the UK and able to look around, so, for those moving from another city or another country, the map can be a little intimidating. The truth is that the best places for new people to move change regularly as the more affordable areas are snapped up and renters switch from one neighbourhood to the next.
Acton, Shepherd's Bush, and Finsbury park are some relatively cheap but central neighbourhoods to consider. Of course, the most expensive areas - such as Knightsbridge, West Brompton, and Chelsea - do not fluctuate as much. Look online at London-specific sites to see which areas might fit your tastes or budget, and, if you're starting a new job in the city, don't be afraid to ask your new colleagues for their advice.
Don't forget to join a couple of the hundreds of foreigners/expats in London Facebook groups where all your queries will probably have already been answered. They are also a great way to make friends and connections when you are not sure yet where to socialise in the city.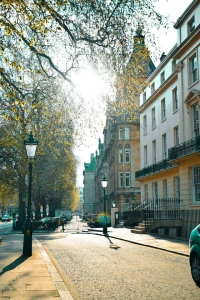 How Much Space Will You Have?
Everyone who moves to a new city dreams of miraculously stumbling across some kind of warehouse-loft conversion with a ridiculous amount of storage space. The reality is, of course, that a big house or spacious flat cost a lot of money in London. We all bring far too many things with us when we move, especially if we're moving into a house share, and it's highly likely that you will find yourself running out of room very quickly.
A lot of Londoners turn to storage companies as an affordable way of keeping their possessions safe whilst still having room to stretch their legs in their home. With locations all over the city, SafeStore offers a variety of London storage options for everything from the furniture you can't fit into the new flat to the bicycle that you're not quite ready to use yet.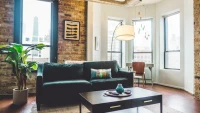 What Can You Afford?
The cost of living in London does not begin and end with the rent you're paying for your new home. Like any major city, there are expenses hidden all over the place, and it will be important to take travel costs into account when you're looking at where to live.
Living next to a tube station will set you back, so search for bus routes that are relevant to your work or study area as living by these could save you a considerable amount of money (leaving you more £ to splash on bangers and mash!)
Londoners complain about the cost of going out and with good reason: even a pint of beer is expensive so it is important to budget and get to know the right places. Remember, there are around 40 educational institutions in London, so it still counts as a student city; if they can make it to the end of the month and still have some great nights out, you can too.
You're lucky to be moving to one of the most exciting cities in the world, so practice your best British accent and go have fun!
Still looking for a reason to make the move? Check out our job offers in London here.
Or perhaps you're just in love with London and will enjoy our articles on London stereotypes and why London is the best place to spend Christmas!