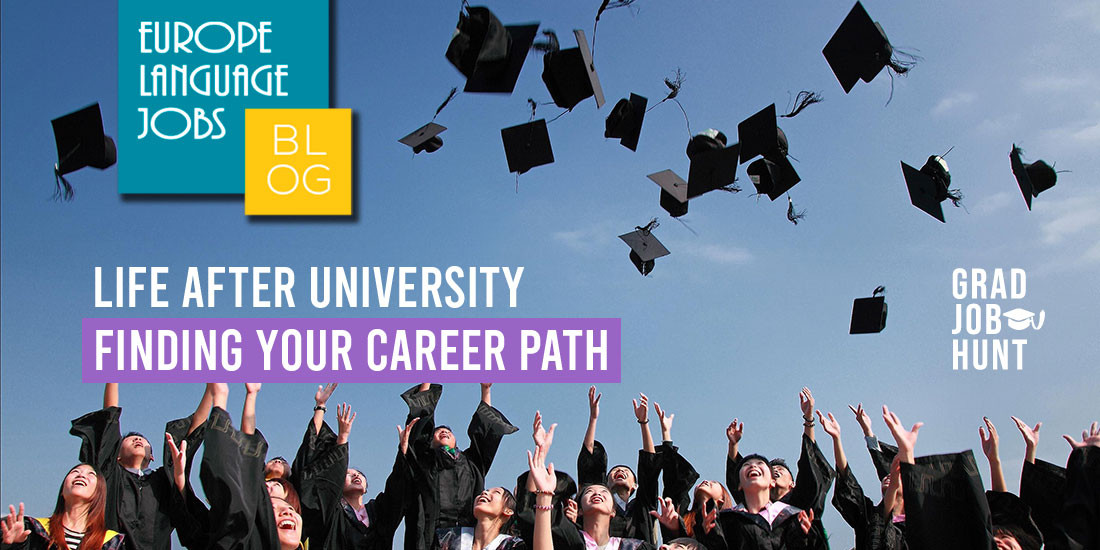 Life After University: Finding Your Career Path
Welcome to the first day of our Grad Job Hunt challenge. Over the next 2 weeks, we will be providing you with key job search tips and tricks to help you find your first job out of University. To assist with your quest to find a job, we wanted to start with some guidance from Viktoria Galitsi, an established career coach, with over 11 years of living and working in London, and now based in Milan. Now you have reached the end of your University studies, Viktoria is here to help you decide what to do next…
You have probably been thinking about how life will be after university, no more long lectures, tutorials, sleepless nights in the library. You are finally ready for that moment you have been dreaming of - getting up on stage and collecting your graduation certificate. Congratulations! You have come a long way to get where you are today, but the longer part now lies in front of you...
You probably have all these questions in your head right now:
What do I do?
What's next for me?
Do I look for a job?
Do I complete a Masters?
Do I take a gap year?
Do I even know what I want to do?
Do I want to work in a field that I have studied for?
Can I find a job during this global pandemic?
I will address some of these questions in my video, but before I do that, let me quickly introduce myself. I'm Viktoria and I am a Certified Career Coach - I help professionals and graduates to design careers that fulfil them and help them to land their dream jobs.
My background is in HR, Recruitment and L&D and after being in that field for almost 10 years now, I know exactly what it takes to stand out from other candidates in this competitive job market, but also how important it is to find a career that corresponds to your values and beliefs and plays to your strengths and personality traits.
Defining your career path
You might have thought having a good career meant getting a good degree, then getting a stable job and then climbing up the ladder? While I can't say that this perception is wrong, I want to remind you that it's not the only option!
In the world that we live in - there are endless opportunities to do anything you want and being successful at it.
These are the most important steps to follow for defining your career path:
Step 1 - Your career fundamentals
The first thing that I would like you to consider is that your career and your work is only a part of your life and that your work has to fit into your life rather than another way around. To have a happy and fulfilled life, there has to be a balance in all the areas of your life. For instance, spending too much of your life and energy focused on work will ruin other aspects of your life such as your relationships. That's why it's important to maintain this work-life balance to ensure that these things don't start to take a toll on each other.
Step 2 - Life Assessment
So here is a quick exercise that you can do to make sure you maintain your work-life balance. The exercise is called Life Dashboard and it looks like this:
As you can see, on this dashboard your life is separated into 4 areas - Health, Work, Love and Play.
By health, I mean being healthy, mentally, physically and emotionally. How you measure your health is entirely up to you, but once you have figured out what health means to you, you will need to pay close attention to it. How healthy you feel will significantly affect how you measure other areas of your life...
Work - quite self-explanatory, but I would like you to think about anything that you do that you consider work, whether it is paid or unpaid.
Play is all about what brings you joy, so any activity that you do that makes you happy.
Love is all about your relationships. We need to pay close attention to what we do here, as relationships have a big effect on other areas of our life, especially our work.
Take a moment and evaluate where you are in each of these areas and think about where you'd like to be. The perfect balance is not the goal here, but it will show if you need to pay attention to any area in particular. I have created a free workbook for you with a more detailed description and space for you to do the exercise.
Please don't skip this exercise, it's not only fulfilling and satisfying for your career but your whole life. Honestly, I wish I was given this advice when I left university!
Step 3 - Your values & beliefs
The next thing that I'd like you to think about when you are choosing what to do next is your values and beliefs. What is important to you in both work and life.
For you to be happy with the work that you do, your values have to be taken into account too. For example, if one of the things that you believe in and feel very passionate about is sustainability, clean energy and zero waste but you work in an oil company, then there is a clear mismatch and that will create an internal conflict and could lead to unhappiness in your life and career.
Make sure you are very clear about what you believe in, what your values are and when you are looking for a job, make sure the job and the company you choose is aligned with these. This will make your application process much easier, as you will be able to relate and stand out from other candidates.
Step 4 - State of flow
Next thing that I'd like you to do is to think about is what you enjoy doing. Think about things that really engage you, things that when you do them, you lose track of time and feel full of energy. This is called a state of flow.
Take a moment here and think what activities put you in that state?
Think also about your strengths - what are you naturally good at? Maybe you are a good problem solver or an amazing negotiator. When you think about the activities that put you in a state of flow, some of your strengths will arise. So pay close attention as to what is going to come out of this exercise.
It's also a good idea to think about your personality and what type of work and work environment would suit you best. For example, if you are a very extroverted person, then choosing a profession that requires minimum to no interaction wouldn't be the best option for you. Think about the surroundings and situations that you thrive in when you are at your best.
It's important that you get very clear about what your values are, what you believe in, what types of things and activities you enjoy and what your main strengths and personality traits are. Use these as a guide throughout your journey and test everything that you go through with these measures.
Step 5- Personal branding
Personal branding is talked a lot about now and for a good reason. To stand out in a very competitive job market, you need to have a strong personal brand. Your personal brand is not defined by a font type or a logo that you choose for your website, as Jeff Bezos said: "Personal brand is what people think of you when you leave the room".
What kind of impression do you want to give to prospective employers when you leave the room?
A - Do you want them to think that you are the best candidate they have ever met? Someone who is passionate about what they do with key industry knowledge and commercial awareness?
OR
B - Do you want them to think that you are just "another candidate"?
Your personal brand translates into everything that you do; what you say, how you say it, what you post and where and your personal beliefs and your values too. This is why we talked about your values and beliefs earlier because they are also a part of your personal brand.
Your interests are a key part of your personal brand. If you want to build a successful, fulfilling career that brings you growth and income, you need to choose something that you enjoy doing and have a genuine interest in.
If you just want a 9-5 job, and at 5 pm you switch off and don't want to read or learn anything about the industry, unfortunately, for you, this approach doesn't work anymore! We used to be in the candidate-driven market before COVID-19, and now we are in the company driven market. This means that the competition is high and companies have a large pool of candidates to choose from.
For you to stand out in this competitive job market, you need to make sure that you are doing all these things that go above just sending your resume to an employer. From learning new things that are relevant to your field to publishing articles, creating portfolios and networking. Doing all of these extra-curricular activities will help you to build a strong personal brand. And you can't do this if you don't enjoy what you do.
Step 6 - The current job market
Lastly, the current job market, what is expected and what you can do right now to get the best results in your job search. As I mentioned before, the current job market is extremely competitive and although we are facing difficult times, it doesn't mean that companies aren't hiring. There are plenty of companies that continue to grow and hire despite all that's going on right now. If you are thinking that you shouldn't be looking for a job now because of the situation, then you are wrong. If anything, now is the best time to start networking and trying new things out to benefit your future career.
When you leave university it's ok to not know what exactly what you want to do. After all, the career path you choose after university may not be your career for the rest of your life. As individuals, we grow, we develop and change and so do our interests, priorities and needs. In years to come, you might decide that you don't want to do what you are doing right now and that's fine.
And you won't know what you want to do until you try it. So before you choose which career to go into, it's important to try different career-related things out. Don't worry, everything you need to know as a graduate will be covered over the next 2 weeks!
Remember to stay motivated
Remember, it is not going to be easy, especially during these uncertain times. Just do your best to be resilient and keep on going! While many industries are facing job losses right now, many are also booming! Maybe your first job is not what you expected it to be, and it may not be your ultimate dream job, but it could open the door to other opportunities that you haven't considered before. Explore, try new things out but stay true to yourself, your values and what you believe in!
I wish you good luck in a new chapter of your lives and I am available to connect with every one of you.
We hope you enjoyed Viktoria's wise words and that now you can start to shape your career path and your plans for life after University. For any questions or queries, please feel free to comment on the blog and Viktoria will be sure to get back to you! Tomorrow, we will introduce you to the key skills that employers look for in graduates to help you start your job search off on the right track…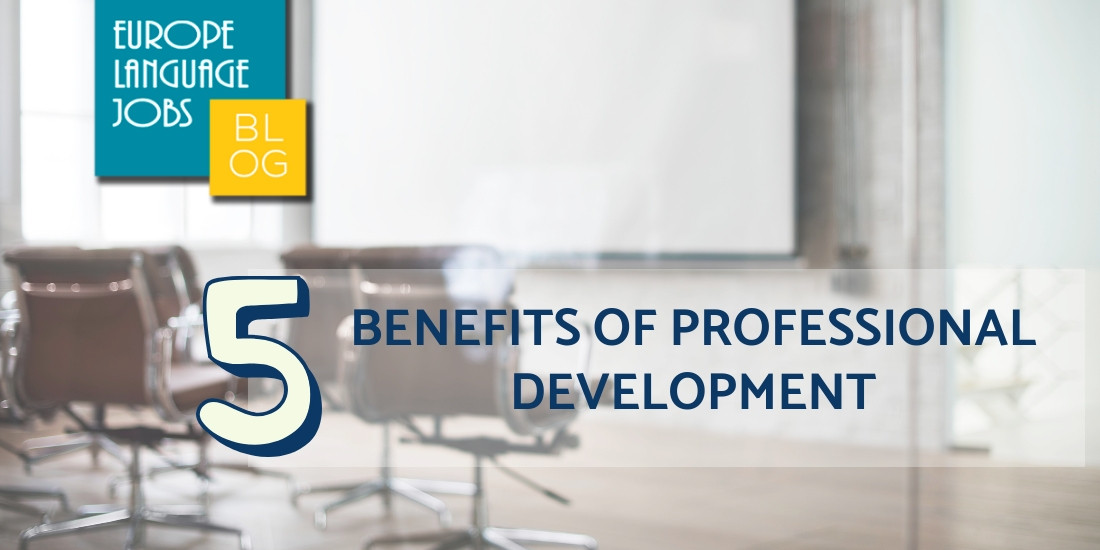 The modern career is a continuous learning journey, and professional development is essential to helping you find your dream role.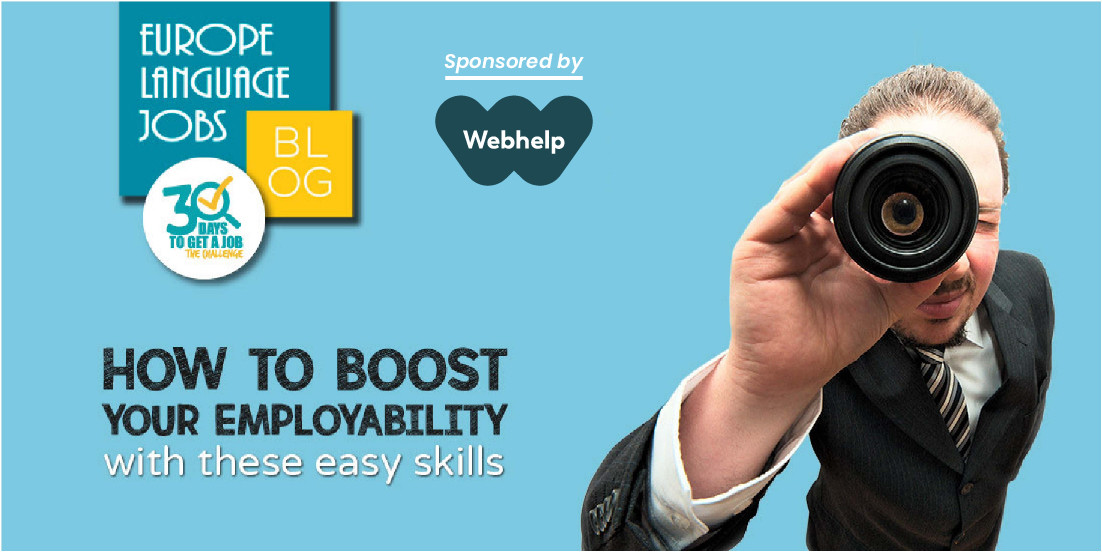 Learning a new skill can help you improve your chances to get your dream job. Check out the easiest skills to acquire to jump-start your career.