Living the expat life in Budapest can be an exciting thing, but there comes a time when every expat asks: How can I make friends in Budapest?
When I first moved to Budapest to teach English, I was all on my own. But I was glad to find that there is a welcoming expat community! And four years later, I've found my place and am now happy to share my guide on how you can make friends in Budapest and find your own place as well!
If you're a fan of bars and cocktail places, you'll be happy to know that quite a few expat bars have popped up in Budapest over the years. I enjoy spending time at expat bars in Budapest because everyone there knows what it's like to be new in town and in need of a friend. Need some ideas on where to start? These are some of the top places to gather, enjoy a drink or two, and maybe even sing some karaoke!
Try Hoff House, Davy Byrne's, Down Under Bar, or Gaby's!
Another good way to meet expats in Budapest? Join a group -- and no, I don't only mean a Facebook group! Stay Sane Social Club, for instance, was founded at the beginning of the pandemic for people who...well...were going crazy from all of the isolation. Less than a year later, it almost reached 2000 members! Now, you must be wondering, what are they all about? Well, they regularly host meetups, so you're bound to expand your friend circle!
A second option could be the International Meeting Point, which hosts midweek and weekend networking events in Budapest!
Another place I found to be quite welcoming was one of the many open mics in the city. Go even once a week and you'll start recognizing familiar faces very soon! If being up on stage and performing isn't your thing, no worries--you can have a perfectly wonderful night listening to local talent and connecting with other live music lovers. I know it can be a bit intimidating to show up alone in a room full of people, but trust me--everyone is in the same boat as you. Just wait and see who you'll connect with!
When it comes to looking for events in Budapest, Ultimate Budapest has a "What's On" section of curated weekly events. I've found interesting things there from classics like wine tastings and pub quizzes, to quirky events like a yoga rave or an Elvis Party. You can also book events through their site and use the code "didi" for 5% off of anything!. The website WeLoveBudapest is also a great resource for local businesses, news, and events!
Group Activities in Budapest
It may seem too good to be true, but you will find a group of friends in Budapest. Soon your only question will be where you can find the best group activities in Budapest!
(Use the promo code "didi" for 5% off of any of these activities!)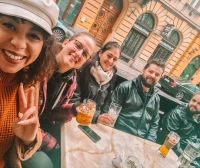 Activities
If you or your friends have a competitive streak, there are Budapest activities where you can get physical! You can channel your inner lumberjack at axe throwing (and then head upstairs to their craft beer bar) or practice your aim at gun shooting. If your group of friends feels the need for speed, you can try go-karting!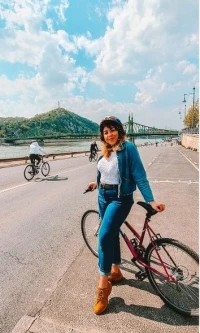 Food and Drink
If you're anything like me, you're a firm believer that food brings people together. There are plenty of Budapest restaurants to discover, but don't sleep on Budapest's drinks scene as well! Did you know that Hungary has 22 wine regions? A wine tasting is a way to travel around the country without leaving the cozy wine bar. If you'd like to do some Budapest sightseeing while you drink, the Beer Bus will take you and your friends around town! Finally, a pálinka tasting is a classy way for you all to learn more about the iconic spirit of the new country you call home!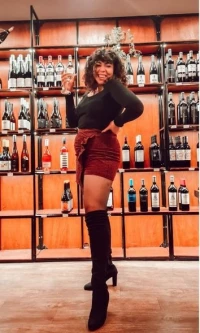 Crowd Favorites
Going to the Museum of Sweets and Selfies is like a sugar rush. Whether your friend group is old or new, you can run around whimsical exhibits and capture the perfect pictures! When you're ready to make more memories, themed karaoke rooms give you all the privacy you need to be the stars of the show.
Feeling homesick is no fun (trust me, I know). But making friends as an expat in Budapest doesn't have to be impossible. Hopefully, these tips can help you on your way to a new community abroad!

Follow Denae's adventures in Budapest on her website, Instagram, and Facebook!