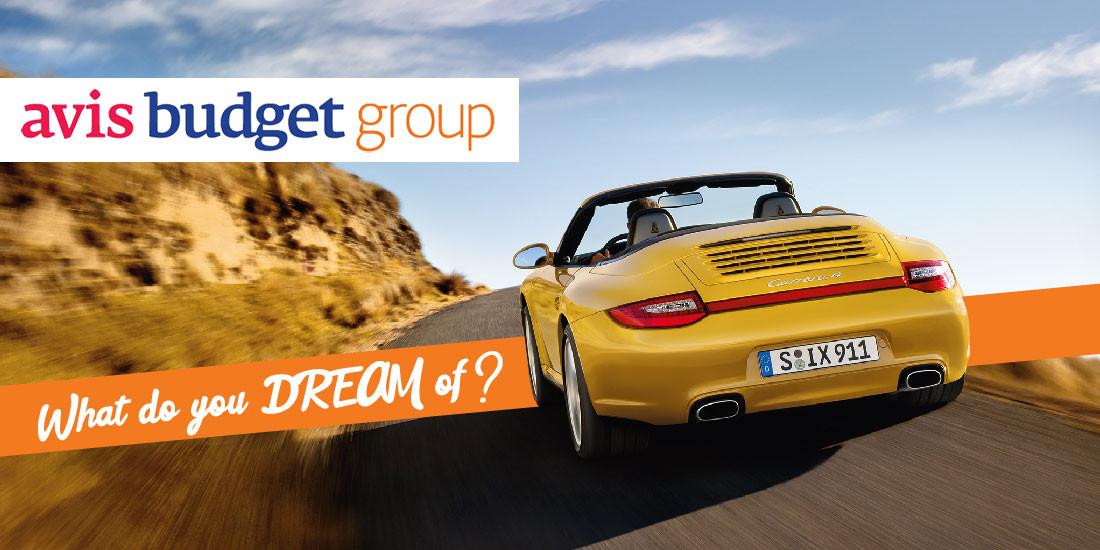 Dreaming of relocating within Europe? Budapest is definitely a city you should consider!
Explore Budapest…. A city to live & work…

…A city in a stunning natural setting with a rich architectural and historical heritage, offering an unmatched combination of culture, fine cuisine and thermal baths...
Budapest — with the majestic Danube in the middle. Buda, with its romantic atmosphere on one side, and Pest, a dynamic cultural centre on the other. One would have to be sharp to find another city in the world with such beautiful natural settings, rich architectural & historical heritage, offering an unparalleled combination of culture, fine cuisine and thermal baths.
The Hungarian capital deserves to be called a city with living history. As a spa city, Budapest is more than the sum of its bathing facilities, as it offers a unique blend of Roman, Turkish and European bathing cultures. Budapest is no longer limited to restaurants, outdoor terraces and coffee houses, but rather features a cuisine consisting of a blend of traditional Hungarian flavours and the latest dining trends. The city is also a peaceful meeting point of religions and cultures, a coexistence of the spiritual heritage of East and West. The Hungarian capital is a city with something for everyone. There are plenty of events and concerts in Budapest, there is always something going on and many programs for you to choose from.
Who are we?
Avis Budget Group is a leading global provider of mobility solutions, operating three of the most recognized brands in the industry through Avis, Budget and Zipcar, the world's leading car-sharing network. Together our brands offer a range of options, from car and truck rental to on-demand car sharing that bring vehicles closer to where and when customers need them, by the minute, the hour, one-way, daily, weekly and months-long reservations. Our brands represent a mobility ecosystem of more than 11,000 locations in approximately 180 countries. With more than 70 years of experience in managing global fleets and with one of the largest fleets of connected cars in the world, we are committed to innovation and are moving the future of mobility forward.
The Business Support Centre (BSC) in Budapest has been supporting the Group's subsidiaries with its expertise primarily across the Europe, Middle East & Africa (EMEA) Region for 15 years now. We provide services in 11 languages mainly covering customer care, financial services and commercial support. With a successful, fast-growing EMEA business we offer our over 1260 employees the chance to help shape and build a function that delivers tangible business improvement across a complex European organisation. We are proud to say we are a diverse team of colleagues coming from over 30 different countries working in an award-winning, environmentally conscious office in Budapest. Our Budapest office is also known as the Green House. It's officially Hungary's greenest office building. Full of interesting breakout areas, inspiring meeting rooms and beautiful open spaces, it's a unique place to build your career. Our team enjoys spending time together, even after work. We also have a range of community events arranged by a volunteer team in the BSC called the Fun Factory. This year we've already had a Charity Cake Fair, Movie Night, Children's Day, Leadership Breakfast, BSC Football Championship, Voluntary Day (Charity events & donations) and a Hamburger Night. With plenty more exciting events planned, it's a great time to get involved. All our people, whether they work in Customer Care, Commercial Support or Financial Services will tell you so.
How does it feel working at ABG far from your home?
Listen to Fabio Piancazzo, from the Italian Collection team:
"Our amazing team is not only sharing the same office, but we managed to create a nice community within Avis Budget Group, spending quality time together also outside the office. Being part of the same team for sure helped us on challenging each other in solving difficult situations, while also sharing best practices and supporting the new joiners in our team. What we love the most is the great working environment, the young and energetic teams, led by inspiring managers. Great career programs are organized yearly, with top talents being supported to grow and develop their skills. It's never easy to decide between working abroad and this is something that ties us the most. Missing our families and friends created a great synergy between us and we all feel that we can easily connect to each other. Working for Avis Budget Group became part of what we love doing, not only because it created for us the opportunity to meet, but also because we get our energies from the many opportunities the company is offering us."
What comes next?
If you would like to read more about us in the meantime, visit the webpage of the Budapest BSC:
http://avisbudgetgroupbsc.com/en
Visit our Career site & check out the latest job openings:
https://jobs.avisbudgetgroupcareers.com/
After applying online, our colleagues from the Talent Acquisition team will contact you shortly for a phone interview. On this call, we discuss the key information on your resume as well as your plans of moving to Hungary, possible start date and salary expectation. In case you have not been to Hungary before, neither as a tourist, we suggest you look for the cost of living on the Internet and compare it with your current location. For example https://www.numbeo.com/cost-of-living/
This can help you to define your salary expectation.
Besides, we often check your other/second language skills via this call as well. Sometimes though we set up a second phone call with a colleague from the business to check & evaluate your specific language skills. Parallel to the language test we regularly send an online test to the interested Candidates. These include logical test and/or written customer emails to answer.
If all of the above steps are done, the interview is coming! As you might not be in Budapest, we are happy to schedule a Skype interview. You are going to talk to a colleague from the Talent Acquisition team and the Team Lead of the specific team.
If you are successful, we will propose to you an employment offer for a particular job. After you accept this offer we start your Onboarding!
The good news is:
You don't need to bother with requesting all your Hungarian official documents needed to be able to start employment and work in Hungary! We do have an external partner, who will take ownership & sort out everything for you.
You just need to ensure you provide all the necessary information and cooperate with them throughout the process. They will take all the rest of the process off from your shoulder. So, you will have more time to plan your move, look for a nice apartment and book your ticket, the rest is done by us!
Any advice you can give on how to prepare for the interview?
1. Be prepared to talk about yourself!
Even if you are a fresh graduate and just finished the university/college and looking for the first job, do not think that there is nothing you could tell us about yourself on an interview!
Be prepared to talk about the following:
Education: Your field of study, why you have chosen that study/faculty, main subjects, main interest, your goal with that Qualification

Further studies planned

Any university projects participated

Internships! All work experience matters! Even if you think the daily job is not relevant to the job you are applying for – you gathered a lot of useful skills & competencies, what we are eager to hear about!

Technical skills – Any program languages, online courses made, lessons, Excel usage

Languages – we are interested to talk about your passive language skills also: would you like to refresh it / learn it / use it at work / can you use it in writing / would you be happy to be able to use it later at work
In case you have several work-experiences to share, think over your previous tasks, main challenges, accomplishments, projects you participated in! Time flies and it is easy to forget some details. Take time before the interview to think over this information. You can also make notes if that helps you to remember.
Except for your previous experiences, expect to get some very specific situational based interview questions. So, when thinking about your experience, think of specific issues, examples, situation that can showcase your skills/competencies. We often ask for specific examples, where you can describe in more detail a real work-situation related to a given competency or skill. Candidates are likely not to have such examples ready, which can be frustrating or can result in not giving the best possible example. So, we suggest that you think of some of these examples in advance to be fully prepared.
For example:
Tell us a situation where you could demonstrate your exemplary communicational skills?
Describe a situation when you had to utilize your exceptional negotiation skills?
2. Read the job description!
As part of the preparation, make sure you read the job description of the applied role again. We might ask you to summarize the job with your own words, to see what your understanding of the role is. This helps us a lot to further discuss/clarify the job content, daily tasks, requirements etc. Besides, when reading the job description, questions might come up on your end. We advise you to write these down and ask on the interview. Why?
First, we do like when the Candidate is prepared and really shows interest in the job.
Second, this ensures you will have a clear & full understanding of the given job as we are going to answer these questions in the interview.
3. Check out our webpage for more information!
Make sure you visit the company webpage also. This is also a main part of the Interview preparation. Be prepared about the company's core business, activity to have a clear understanding of which company you are applying to. Besides, doing all these preparations & search shows us your dedication and willingness to work with us. That is always a good point on the interview!
4. Check connection to avoid technical issues!
As it is a Skype interview it is crucial to check your Internet connection prior to the set interview date! We often experience that connection is not the best and we lose valuable timing with trying to connect to each other / connection getting lost several times. It also may cause the interview to be postponed & re-scheduled.
Besides, make sure your Camera is set up & working. Even though we cannot meet personally, would like to see you. Most probably it is also interesting for you to see who is going to be your future Leader. Therefore, we prefer doing Skype video-interviews. In case you are not using your Skype from your PC /laptop, make sure you put your mobile on a stable place to ensure picture is not moving.
5. Don't be afraid, be your best self!
We all know that in interview situation can be stressful. Especially if you are a Fresh-graduate and this is your first interview experience.
Try not to be too tense. We have been through the same before and our aim is to have a friendly and opened discussion about you. We would really like to get to know you and it goes the best if you are relaxed and opened.
There is no good or bad question, the interview is all about you :)
Sep 27, 2019 by Charlotte
Amazing! Will for sure consider moving to Budapest!
posted by João
---

How can i apply
posted by Bouraoui
---

I loved the post ! I visited Budapest before and I wish to work at this country as soon as I can. Thank you to share those information.
posted by Amanda
---

Great Post! Will apply soon ! Looking forward to connecting with the team.
posted by Shaurya
---

Great, Budapest is wonderful place to live in
posted by Khalil
---

After read this post, I definitely consider Budapest as a good place to be relocated. I would like to be part of your BSC team, that is the reason why I already apply to that vacancy.

Thanks a lot for this information.
posted by Melany
---

I would like to have the opportunity to know Budapest. Do you accept Latinamerican applicants?
posted by David
---

Great news
posted by Eduardo
---

great writeup
posted by John
---

---
---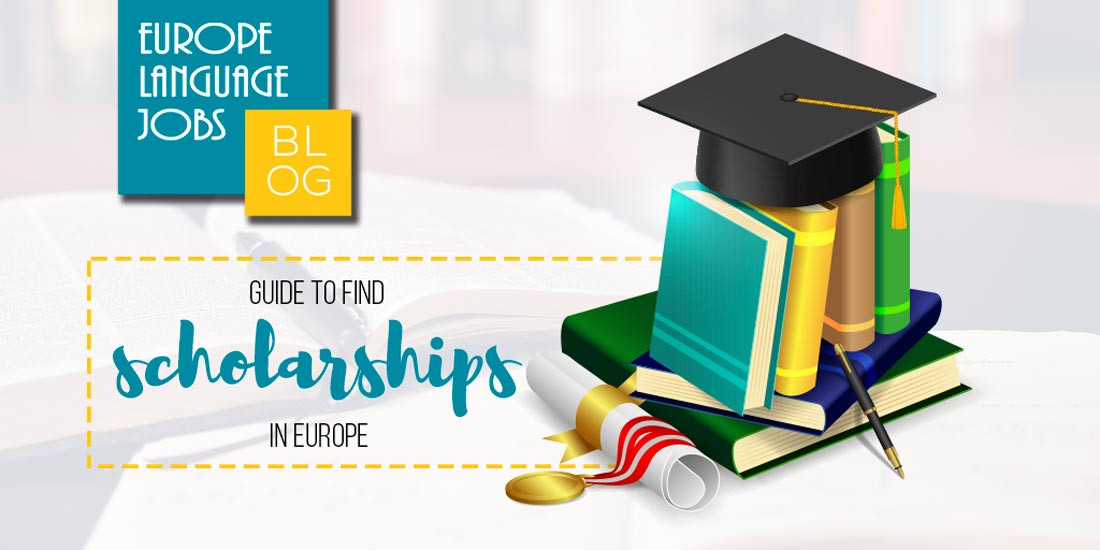 Here are some resources and tips on how to find opportunities. Before packing your suitcase, check out the main things to consider!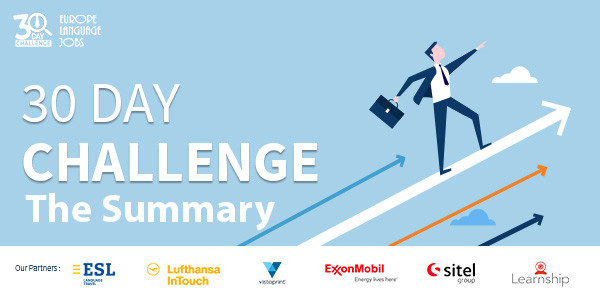 Our summary of everything that has happened in the 30 day challenge - everything you need to know about the job search.