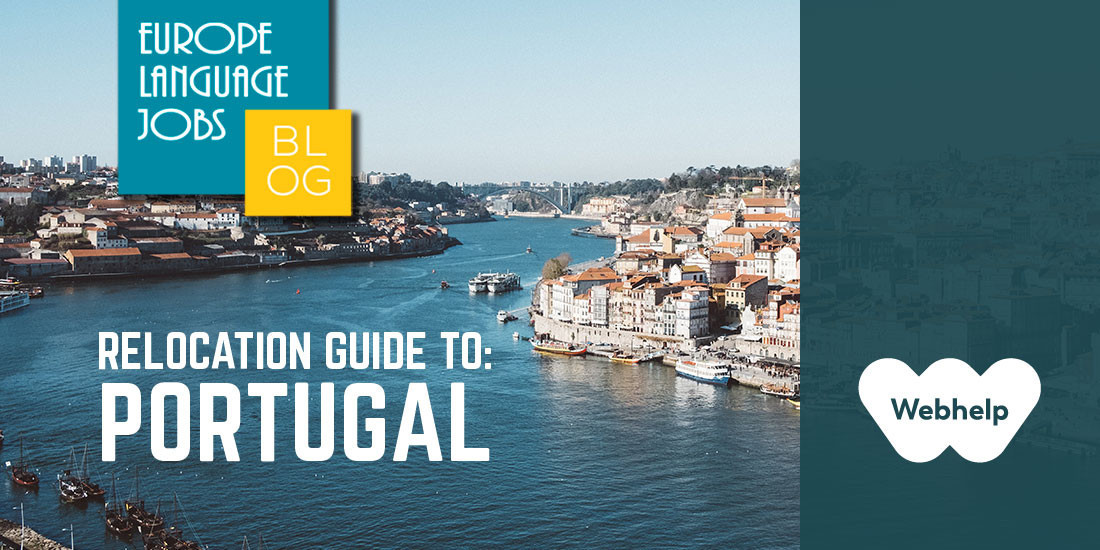 Relocation Guide to Portugal with Webhelp
Welcome to our relocation guide to Portugal, brought to you by Webhelp, the European leader in customer experience and business solutions! Today we would love to share with you all the great reasons why you should consider relocating to Portugal for both personal and professional development with an outstanding company like Webhelp! You can expect to get to know Webhelp as a business and employer and to receive some guidance on relocating to Portugal - a place offering unbelievable opportunities to grow your career whilst enjoying a simply wonderful lifestyle. So let's get on with it!
Webhelp Portugal – Think Human
We'll begin by telling you a bit more about Webhelp! Webhelp Portugal has a vision of "making business more human". It is rooted in Webhelp's existing company culture, as well as in the role enterprises play in society and consumers' increasing eagerness to forge strong emotional connections with the brands they know and trust. At Webhelp, the unique corporate culture ensures that people are always placed at the heart of the matter, whatever the task at hand.
Want to hear more about Webhelp and its core values from current employees? Then access their new website and discover more!
Moving to Portugal
Now that you know there are exciting career opportunities waiting for you at Webhelp, why don't we take a look at the perks and top tips regarding your next move - relocating to Portugal!

Portugal is a hot destination for expats and adventure seekers. With its balmy warm climate, amazing food, fascinating history, and expanding job market, it's not difficult to see why working there is becoming such a popular choice amongst people looking to take on new career prospects. Moving to a new country can be daunting, but our relocation guide will tell you everything you need to know.

Webhelp Portugal is a world leader in customer relations management - boasting three offices in the beautiful cities of Lisbon, Oeiras and Braga - so it's hardly surprising we chose to team up with the company. They certainly know a thing or two about the requirements for breaking into the local job market and can offer you some valuable insights into the Portuguese world of work.

If you already feel excited about joining their team in Portugal, we are happy to tell you that they are currently looking for new multilingual employees to work with some of Europe's biggest brands.
Working in Portugal
Despite the current worldwide circumstances due to the Covid-19 pandemic, Portugal is still creating a lot of great new opportunities for multilingual speakers. Sectors such as Information and Technology, Retail, Finance and Customer Service are consistently hiring in Portugal.
Companies are also very welcoming and accustomed to assisting foreign employees. At Webhelp Portugal, for example, you will be offered a generous relocation package, including a shared accommodation for 6 months, with a very affordable monthly payment of a rental fee, and a welcome buddy to help you settle in. They also reimburse your plane ticket. Check out the broad selection of language job offers in Portugal at the moment.
As in most countries, the Portuguese working week is usually 40 hours, and full-time workers can expect to receive 22 days of annual leave. For EU citizens there are few requirements to start working, but it is mandatory for non-EU residents, to have a valid work permit.
Now let's look at the demand for different languages in Portugal so you can get an idea about your options as a speaker of your native language!
Using your native language
In order to live and work in Portugal, speaking Portuguese is definitely not mandatory. You can easily get by without having any knowledge of the local language because you can use your native language as your biggest asset! English, unsurprisingly, is highly recommended though! Whatever your native language is, you will need to have a good command of English to fit into an international setting - both professionally in a multinational company and personally as a foreigner in Portugal.
Apart from English, languages such as German, Dutch, Flemish, Italian, Spanish, and French represent a substantial part of Portugal's multilingual culture. Other highly valued and even rarer languages sought after in the Portuguese job market are Turkish, Russian, Japanese, Greek and various Nordic languages (Finnish, Danish, Swedish, Norwegian).
The best part is that as an expat you won't feel alone or out of place! It is not unusual to come to Lisbon, Oeiras or Braga and overhear a huge variety of foreign tongues including those mentioned above. You'll stumble across many trendy hubs, such as Lx Factory and Santos in Lisbon, where internationals regularly go to mingle - the mixing of different cultures is nothing new for a country with such a rich and varied history!
Cost of Living
Working in Portugal should help your money go further as the cost of living is generally cheaper than other major European countries. Of course, a cheaper cost of living comes with slightly lower salaries, and the minimum wage is €600 per month. Moreover, some of the best things about Portugal are free of charge - warm people, easy-going lifestyle, great weather, and wonderful beaches.
Here are some helpful guidelines on what people generally spend on essentials each month:

When it comes to buying groceries or basic goods, we recommend you go to supermarkets like Continente, Minipreco, and Pingo Doce. Just like with the expenses shown above, you will be able to stick to a moderate budget for your monthly shop.
Finding Accommodation
Due to the growing popularity of its bigger cities, finding accommodation can be a challenge. Rent is still relatively cheap compared to other large European cities, with rooms ranging from €350-450 per month, and whole flats starting from €800.
Of course, prices vary a lot, depending on size and location.
It is common practice in Portugal for landlords to ask for two months' rent as a deposit when you initially move into a flat. You'll need to sign a tenancy agreement to rent a place in Portugal, and you'll also need a Portuguese fiscal number.
The best sites to find accommodation in Portugal are Bquarto, OLX, Idealista, Custojusto, Just landed, Casas na Hora and Lisbon Rooms. You can also check out some Facebook groups like Arrenda Lisboa Low Cost - Apartamentos, Casas/quartos para arrendar abaixo dos 501 euros, Arrendar ou vender Casas/Imóveis em Lisboa and Arrendamento Quartos e Casas em Lisboa .
Opening a Bank account
When living in Portugal it is essential to have a Portuguese bank account. This will allow your employer to pay you easily and you will be able to withdraw money without any additional fees.
If you don't speak Portuguese, it might be worth selecting an English speaking branch. You can find this information online for most banks.
Documents needed for opening up a bank account in Portugal are:
• proof of ID (e.g. a passport)
• proof of address (e.g. utility bill)
• proof of employment profession (e.g. payslip)
Getting the right Documents - Numero de Indentificação Fiscal (NIF)
Residents in Portugal are given a Tax Identification Number. This can be obtained by going to your local tax office. It is not legally mandatory, but every person living in Portugal should have one – you will need it for various activities such as opening a bank account, buying a property, and starting a new job.
Upon arrival, you will most likely be given a temporary one which can then be replaced by a permanent number after a few months.
Security measures Webhelp Portugal has adopted during the pandemic context
We realize that it can be difficult to relocate in times of pandemic. However, at Webhelp Portugal we put your safety first! We want you to feel safe and to embrace your new professional challenge as safely as possible. And so, we have taken several security measures to cope with the current context:
All our sites (Lisbon, Oeiras and Braga) comply with all government health and safety regulations. We are certified Safe&Clean by an external audit.
Most of our projects are placed in homeworking.
We maintain a daily cleaning process taken several times a day on the whole building and fully disinfect the Webhelp floors and common areas.
It's mandatory to wear a mask in your workstation (if you are on-site), and in any other part of the building.
We've implemented a mandatory physical distancing between people of 2 meters. (Ex.: Cafeteria, WC, Stairs, Public transportation, Meetings and Training).
Reduced capacity is the new normal on our sites: limited visits from external people to our sites to business-critical meetings only and according to local government guidelines.
We have many more rules and recommendations such as Circulation Rules, Welcome Safety Kit delivery, visual information placed through all the buildings, among others.
It is never too much to remind you that everyone's protection starts with your own, so we ask you to avoid risky behaviour and activities (gathering in groups, talking to other people without masks, not keeping the necessary distance, among others).
Let's keep safe!
We hope that having read these details you're starting to picture your new life and dream job in Portugal! If you want to discover more about the magical cities Portugal has to offer, you can check out our full guides to Lisbon and Braga - some of the best cities in Europe for relocating, many would argue! So what are you waiting for?! Go and apply for the many job opportunities with Webhelp Portugal! Boost your career with some unforgettable experience abroad through Webhelp!

Nov 16, 2018 by Viktoriya

As in every country people highly value if foreigners can speak their language. There are lots of language schools that can give you some basic or more advanced courses. (I suppose I shouldn't advertise here the school where I studied Portuguese.) I remember when people in shops were surprised and so much satisfied when I tried to talk to them in Portuguese after my A1 level.
It simply helps you to live more easily in Portugal. And it might help you gaining a higher position at the company.
posted by Igor
---
---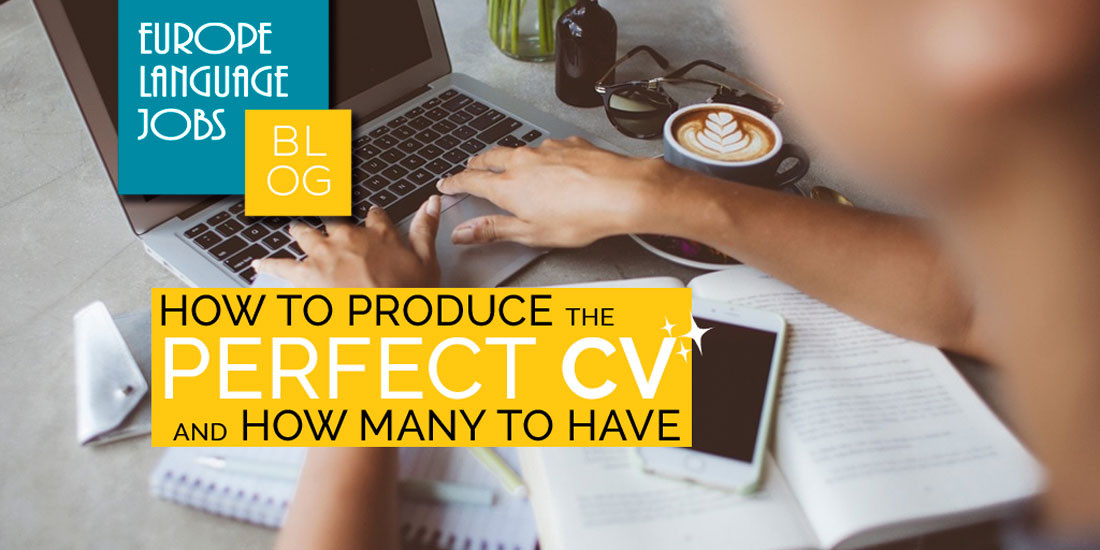 Don't be that person who has a bad CV! Have you created enough different versions of it? Discover the essentials for producing the perfect CV.
Partnership with likacoaching a coaching sytem for those looking for job opportunities in London