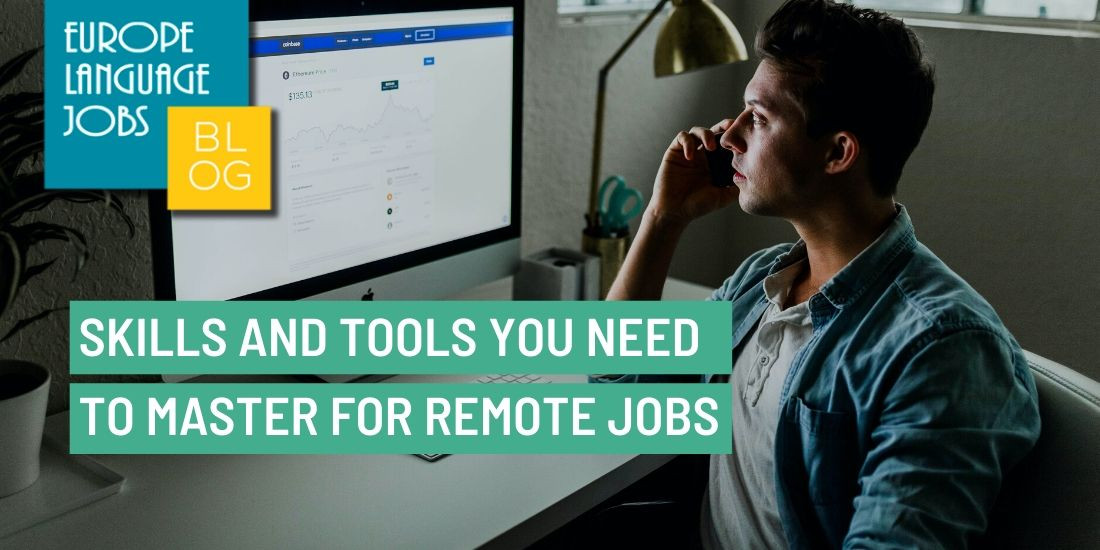 Skills and Tools You Need to Master for Remote Jobs
Looking for remote jobs may require much more than just the will to deliver everyday tasks from a distance. It takes discipline, organization, and skills to master to get the job done.
Nowadays, there are tons of jobs that can be done remotely, thanks to technology, and that businesses are now considering this practice more than ever. Why? Well, it's cheaper for business owners not to have a large office to pay rent, and all the expenses it demands constantly.
There are plenty of works you can do online, from blogger to virtual assistant, online course teacher, or even a design or social media expert, you need to start with a steady mindset and be ready to learn.
So how can you work from home and succeed at it? Use this as a beginner's guide to pick up every set of skills and tools you need to land a great job and keep it for the long run.
Have Decent Writing Skills
The challenge to work from home starts with communicating properly. If communication is not addressed effectively, you can miss important dates, meetings, or deliver a wrong message.
There are several online courses where you can learn to master efficient communication.
Chrome extensions like Grammarly and MindMeister can help you with writing clearly.
Let Your Inner Designer Shine
It doesn't matter if you're not designer of the year, but you'd better learn a thing or two on design fundamentals to be on the right track when delivering a presentation, graphics, or any visual asset that needs some level of design.
Know the Basics
First, let's go briefly through some of the most important design fundamentals to keep in mind at all times:
Knowing the basics of color will be helpful not only to create visual pieces that look harmonious but will also give you a new perspective on how to play with different hues.
There are three primary colors: red, blue, and yellow, which mix with each other to create secondary colors: purple, orange, and green. In order to be complementary, they have to be on the opposite side of the chromatic circle.
This is what gives structure and stability among different weights of visual elements. By correctly distributing those elements, the design is appealing to the eye.
Good design must be cohesive and include a series of elements of the same sort. Even if those elements appear to be contrasting, overall it should look like part of a group and not randomly selected to fill in the void.
This means using space properly. Distances among different elements should be proportionate, as well as their sizes and scales.
Later on, we'll discuss the numerous tools you can find online to get your design skills on point. But if you don't consider yourself a skilled designer, you can use many cool free templates within minutes and saving big bucks.
Master Online Design Tools
There are plenty of online design tools that allow you to customize your visuals. Feel free to explore as many as you need in order to choose the one that best suits your needs.
The advantage of using online design is that you don't need to spend big bucks on licensing and professional software. The deal is to subscribe or pay a small fee to get the visuals you need from logos to videos, slideshows, and social media templates you can get without closing your browser.
How does it work? You just search for what you need, select it, customize it to give it your personal touch, and then download eye-catching design templates created by professional designers.
Understand the Value of Being Organized
One of the best remote jobs that pay really well is to be a virtual assistant and to land this job you really need to be detail-oriented and well-organized.
Master the Use of Calendars
There are many ways to use cloud-based calendars that will help you keep track of meetings, appointments, to-do lists, and other tasks to be done throughout the day.
However, if you're old-school, a print calendar or a journal will do the trick. The thing is to really pay attention to tasks, deadlines, and appointments.
Learn to Use Project Management Tools
When searching for jobs where you can work from home, you'd better be familiar with project management tools that will let you know the progress of each task or project.
You can learn to use Gantt or WBS charts, but if you'd rather be practical, consider trying online tools such as Asana or ProofHub. This way, you can sync your day-to-day tasks and projects, and keep in touch with other people you're working with.
Keep Your Discipline
Many jobs from home can become work from home careers when you are disciplined enough to set due dates and stick to a strict schedule.
Why is discipline so important when it comes to working remotely? Well, if you're not strict with your own work schedule, no one else will. There are no bosses around to keep track of what you're doing. You either deliver a good job or you don't, and potential future employers will take that into consideration.
Let's Wrap It Up
There are lots of promising remote jobs that you can get according to your skills, but if you make an effort to improve those skills and learn a couple of tricks to master additional tools, you can ask for more when discussing rates and fees with potential employers.
If you have additional tips you'd like to share with the rest of us, please leave your comment!
May 14, 2020 by Charlotte Available for remote jobs
posted by Pedzisai
---

Good tips! Thank you
posted by Claudia Rita
---

Being disciplined and hard-working is a huge part of remote working. Thank you for sharing!
posted by Amiran
---

Good tips! From my experience, I would say that during the COVID-19 outbreak, keeping in touch with my colleagues daily is essential. It makes the job more enjoyable and also keeps me more productive. So having an internal communication tool for chats or (video)calls would be ideal.
posted by Andrea
---

Great perspective! Thank you for sharing!
posted by Iulian
---

Being organized and self disciplined is definitely key, especially when working remotely!
posted by Daniel
---

Definitely eye-opening duruing the current COVID-19 situation. Thank you for providing us with knowledge in these times.
posted by Renzo
---

Finding a job in the midst of a pandemic is far from easy, therefore we need to be very proactive in our remote job search. Thanks for the useful tips and posts!
posted by PIERA
---

Finding a job in the midst of a pandemic is far from easy, therefore we need to be very proactive in our job search. Thanks for the useful tips and posts!
posted by PIERA
---

Great tips!
posted by Estevao
---
---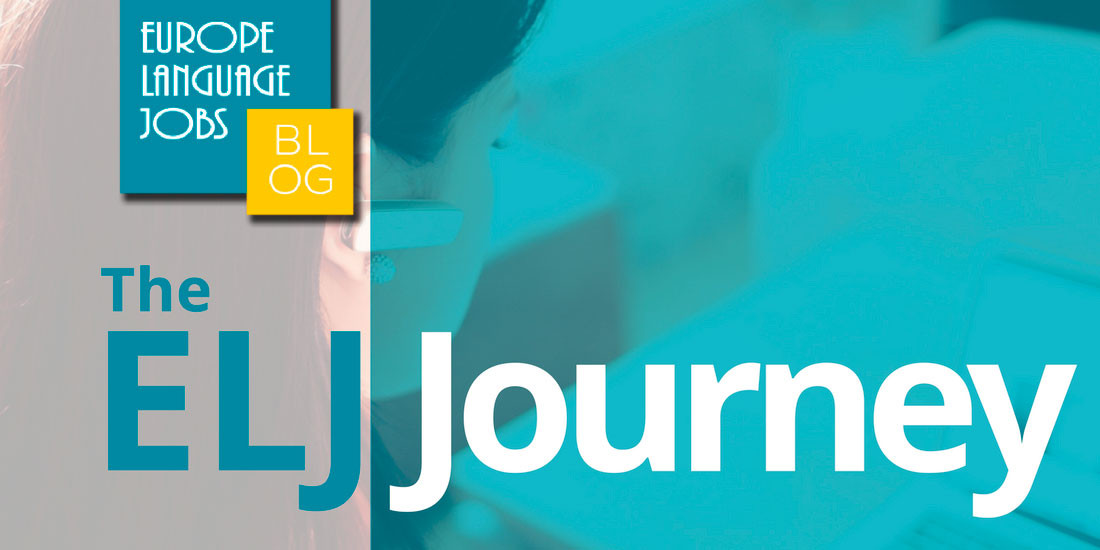 An overview of the development of our multilingual job board. We have also assembled the essential statistics of our progress over the last few years.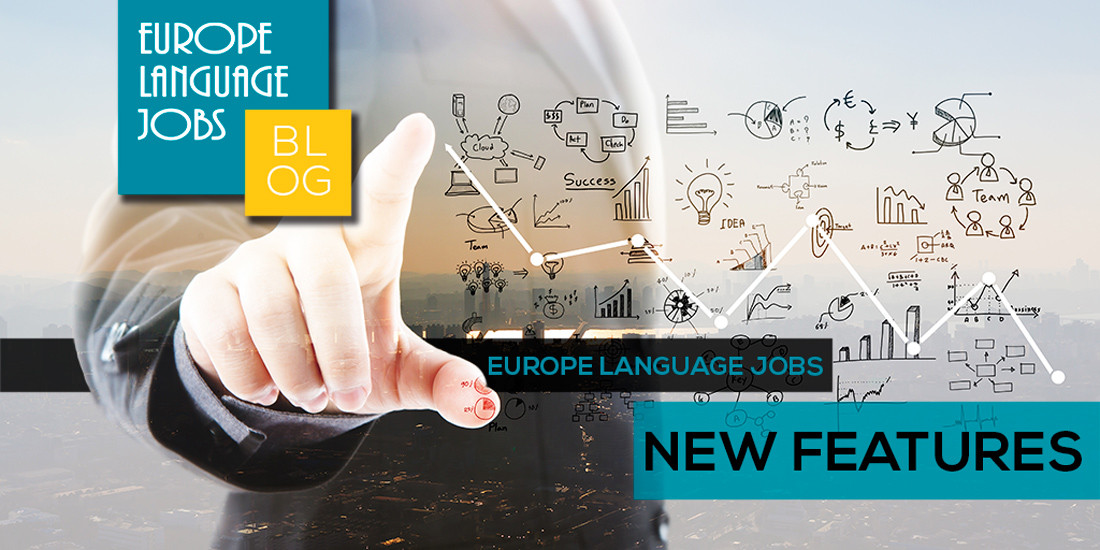 The first seven months of 2017 have seen a period of rapid growth for Europe Language Jobs. Things are moving faster and show no signs of slowing down.