Having spent over 40 years in the country, Fujitsu Portugal know a lot about life working in Portugal. They provide a full range of technology products, solutions and service to support customers in more than 100 countries. Fujitsu uses its experience and the power of ICT to shape the future of society with their customers around the world.
Opportunities in Portugal: Fujitsu

The IT giant are looking for multilinguals to join their teams in the prestigious cities of Lisbon and Braga. Check out Jobs at Fujitsu in Portugal.

We interviewed José Pinto who is the Deputy Head of Portugal Global Delivery Centre find out more about life at Fujitsu and why you should consider Portugal as your next destination.

Why is working for Fujitsu Portugal so great?

Working for Fujitsu means working for a global business that is one of the biggest IT companies in the world. In Portugal we have a big multinational team that has a wide age range, from young people in their early twenties to the most experienced in their sixties. We also have a 50/50 gender split, which is something extremely rare in the IT sector!

At Fujitsu we work hard to create a great workplace. We emphasise 3 important things:

- How we value people
- Being a responsible company
- Having a long-term vision

We try to be more than just a company to our community, by helping NGOs, caring for the environment and helping schoolchildren.

To help new employees settle into the company and in Portugal we offer a very generous relocation package. This covers the flight and 2 weeks in a hotel. In addition, each person is assigned a welcome buddy, who will help make your life easier by assisting you with admin, living in the city and logistics. We also have some partnerships with housing companies to help make your life easier.
What is the best part about working for Fujitsu?

I've been working here for over 10 years and I still feel like I learn something new every day. From day one I felt like I was taken seriously and the work that I do feels relevant and meaningful.
What type of people are Fujitsu looking for?
Above all we are looking for open-minded people, who want to work in a global company and are passionate about delivering and improving a service. We are looking for a wide range of technical and non-technical skills.
Why choose Portugal as your next destination

Numerous multinational firms, as well as several exciting startups, use Portugal as their base. The amazing culture, low cost of living and warm weather mean that people from all over the world are only too happy to move to work in the country. The country's growing international population means there should be no end of opportunities to meet people from across the world.

Fujitsu has two main offices in Portugal, located in the cities of Lisbon and Braga:

Lisbon

Portugal's capital city, Lisbon, has everything that a capital city should offer, without being too big in size.
Its location near to the sea means that you can find a great balance between being in a lively city and being able to enjoy your weekends relaxing on the beach. After spending decades in the shadows of bigger Western European cities like Madrid, Barcelona and Paris, Lisbon is finally stealing the limelight.
When eating out in Lisbon the possibilities seem endless. With the city's cheap cost of living, finding a good quality inexpensive meal is easy. The city has a number of traditional delicacies such as the Pastel de Nata and other delicious pastries which are enjoyed throughout the hilly, cobblestoned streets.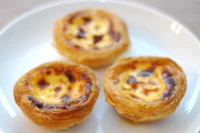 Lisbon is also a real cultural haven – seen in its opera houses, museums, art galleries and open-air festivals in the summer.
Thanks to the huge amount of job opportunities, the city has a huge international population, which was voted as the #1 destination for expats in Europe. Its popularity makes it feel like you're working in a globally connected city.
Throughout the day there are numerous exciting places to visit across Lisbon – and an even better nightlife with great restaurants, clubs and bars in the centre.
Despite being a capital city, the cost of living is generally cheaper than other larger Western European cities, so your money should go further.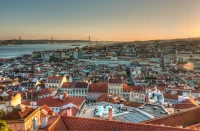 Braga

While being a lesser-known city than Lisbon, Braga offers great opportunities for expats. It is more of a compact city than Lisbon, yet it still has everything you need – from its old town to stunning natural surroundings.

Braga is full of young people – which is reflected in its exciting ecosystem with a lot of innovation and start-ups located in the city. The city was voted as the 2012 European Youth Capital. Its smaller size means that life is much more relaxed and quieter than the capital. This means that you can find a good balance between work and home life. If you like to explore bigger cities, Braga is situated near to Porto which is an amazing city to visit. The coast is also only a short drive away, making it a very well located. The city's roots can be traced back to Roman times, with some of Portugal's most important monuments found there.
Braga also has a mild climate, with temperatures being pleasurable around the year. Living there is also very cheap – even less than Lisbon. As it is a university town, there is a good amount of accommodation available in the centre.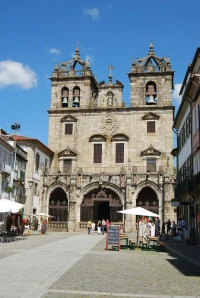 Opportunities at Fujitsu
Fujitsu is growing day by day and owe their success to each one of our employees. Without them, none of this would be possible.
Do you want to join a multicultural, dynamic and enthusiastic team of over 1500 colleagues from all over the world?
Fujitsu offer:
- Career progression opportunities
- A dynamic, international and multicultural environment connecting with colleagues all over the world
- Recognition and Rewards
- Possibility to contribute to the local community and environment
Check out opportunities at Fujitsu in Portugal.