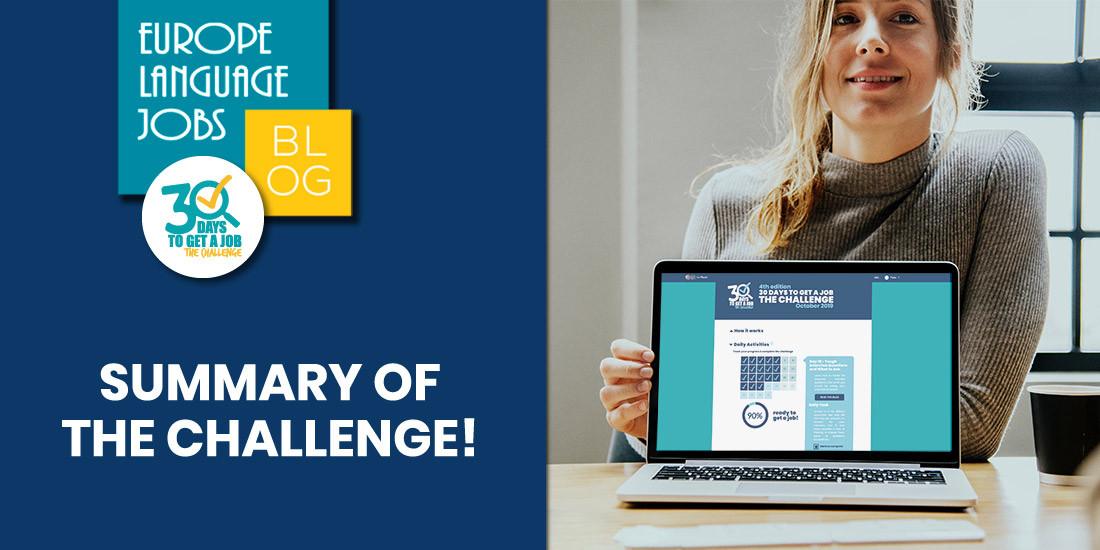 30 Days To Get A Job: The Challenge - Summary
We hope that you have found our challenge extremely useful and that our advice has helped you to gain confidence and motivation in your job search. From completing each day's tasks and reading the content, you should feel significantly more employable and ready to find your dream job (If you haven't already!)
Not only did we share exclusive top tips for your job search preparation, application process and interviews, but we also revealed some insider tips from our very own recruiters!
Weekly overview
We divided the challenge into 4 key themes to help you to properly prepare for each stage of your job search…
Week 1 - Determining your career path; Discover your capabilities and expand your horizons
This content was sponsored by Sitel.
During this week, we encouraged you to 'Expand your horizons' and explore the alternative career opportunities available to you. We outlined the different working styles and environments available and most importantly, the benefits of working abroad. We helped you to figure out exactly what you are looking for by asking yourself 10 key questions!
To help you determine your career path and to discover your personal capabilities, we introduced you to a selection of useful skills platforms to encourage you to keep learning and advancing your skillset. We also discussed how languages can positively impact your career and the different locations you could relocate to. We hope that this weeks' advice motivated you to consider alternative career paths and to keep learning and developing your skills to get ahead of the competition!
Week 2 - Preparation is key: Sharpening your job search tools
This content was sponsored by Concentrix.
During this week, we started with some very inspirational content, the interview with two young successful professionals. We thought this was a great opportunity to share some real success stories to help you feel motivated and ready to start your job search.
We also shared some in-depth knowledge about CV writing, including country-specific tips to help you prepare the best CV for the country you want to work in. Our organisational tips should help you to stay focused during your job searching period and will help you to keep on top of your future applications. We ended the week with some key social media tips to help you tidy up your online presence and present yourself and your work in a professional way!
Week 3 - Get the Ball Rolling; Getting you ahead of the competition in your applications
This content was sponsored by ESL.
This week, we shared some key advice to get you ahead of the jobseeker competition!
At the beginning of the week, we provided you with some top cover letter writing tips followed by professional networking benefits and techniques.
We provided an overview of the pros and cons of different company sizes to help you discover which is the best size company for you based on your 5-year plan. We also shared some insider tips from our very own HR Manager and a useful checklist to make sure you are 100% prepared for the next step in your job search.
Week 4 - Seal the Deal; Helping you to prepare for a winning interview
This week was full of key interview tips, to help you go to your interview feeling ready and confident!
We provided some informative interview guidance about body language, difficult interview questions, what to bring to an interview and how to prepare for different interview types, including Group, Panel and Skype interviews.
During the end of the week, we shared some tips about how to request for more decision making time after receiving a job offer and information about what happens after the interview, including how to follow up with recruiters!
Bonus Content:
We kindly shared some bonus content to help you prepare for your first day at your new job!
Reminder - We will be announcing the winner of the 2-week language course abroad with ESL on Wednesday at 1 pm on our Instagram, so make sure you follow us today!
Your progress:
Did you mark your progress on our interactive calendar? After reading each piece of content and completing the task, you should have marked your progress on the calendar. Even if you missed a day, you had the opportunity to go back and review the previous content. Remember, you can only win the language trip abroad with ESL if you have completed the challenge. We will also be sharing our exclusive employment guide to those candidates who have completed the challenge, so if you haven't already - go back, read the content, complete the tasks and mark your progress!
What did you think about the challenge?
We hope you enjoyed participating in our challenge and thanks again for your hard work and motivation! Please fill in our survey and share your thoughts about the challenge, any feedback is appreciated.
Oct 28, 2019 by Charlotte

Thank you. It is very helpful!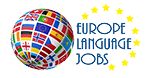 ---

It is just the plan that I was looking for, Thank you for sharing.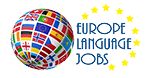 ---

Great Challenge!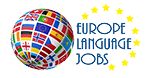 ---

Thank you very much for all the tips, really useful!!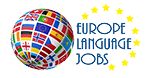 ---

Challenge accepted!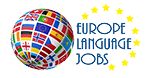 That's great to hear, Mustafa. Good luck!
---

Thanks for all.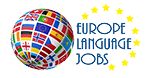 ---

Thanks for such a very usefull knowledge.

---

Thank you ELJ team for all the life changing articles and helpful tips.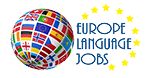 ---

Cool, thanks for the information!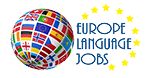 ---

Nice plan to increase the motivation and to be more consistent!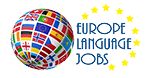 ---
---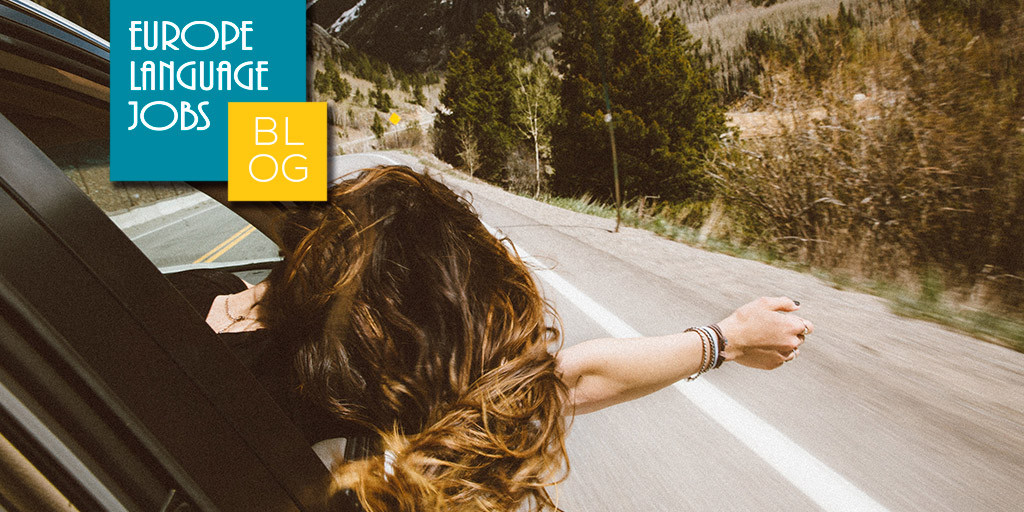 You may be surprised to see the new changes we've been working on for the past few weeks (if you don't see anything different yet, just refresh)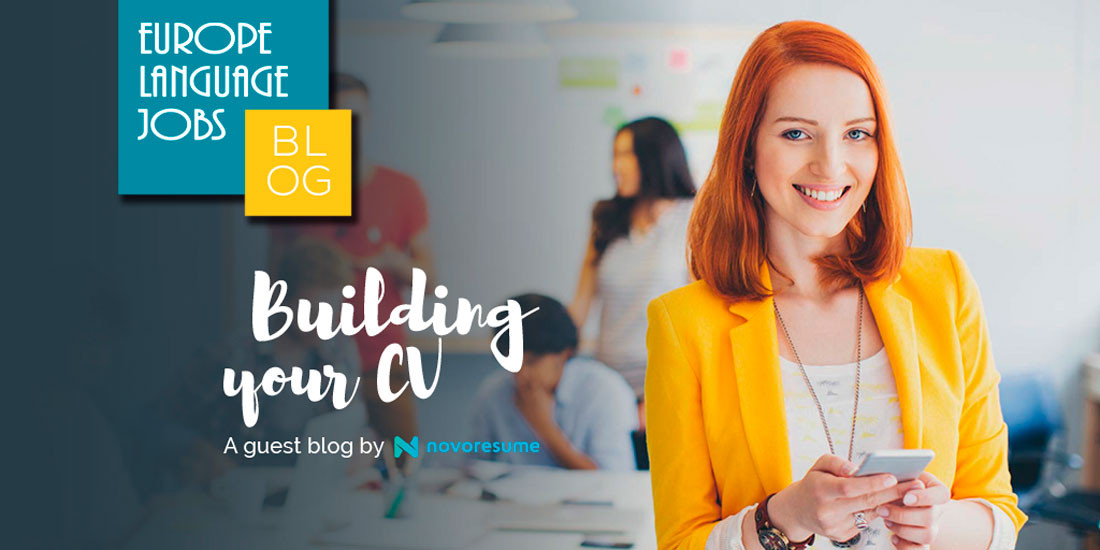 Having experience in different sectors is always an advantage, but it can become complicated when writing a CV. Know how to do it the right way!