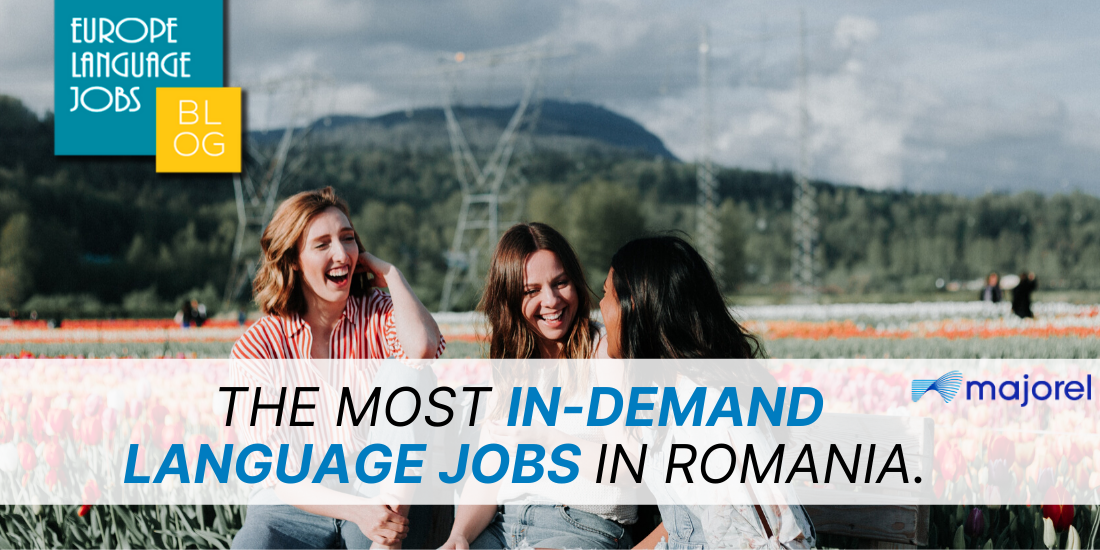 The Most In-Demand Language Jobs In Romania
Over the past decade or so, Romania has become a popular relocation choice for many Europeans. Thanks to the low cost of living, the idyllic surroundings, unbeatable internet speed and the growing opportunities in a variety of job sectors and languages in Romania, let's just say - we're not surprised!
In the past, it felt almost impossible to move to a new country without knowing their native language but nowadays, it's easier than ever to move across the world using your language skills.
From what we can see, Romania is a language learning hub. With over 95% of Romanians learning a minimum of 2 languages, this is amongst the highest percentages of multilingual's in Europe. Thanks to the love for language learning and the booming job market, Romania has become a popular location for ex-pats with different language skills and career backgrounds.
It's time to discover the most in-demand language jobs in Romania right now:
Italian Language Jobs in Romania
Italian is the closest relative to Romanian. The two languages share a considerable amount of lexical and cultural similarities and thanks to the history that Italy and Romania share, there is a large Italian influence within Romania. You can expect to find lots of Italian people, food and other Italian influences.
Due to this strong Italian presence, there is a high demand for Italian professionals to work in the customer service and communication sectors.
Relocating to Romania as an Italian is an extremely easy transition to make. With such a big community of Italians living in Romania and a great influx of Italian culture, you will feel right at home. Not to mention, being surrounded by enchanting forests, beautiful green landscapes and pretty beaches, you will never feel too far from your culture. If you are an Italian looking to relocate in Romania, check out the amazing opportunities waiting for you at Majorel in Romania.
Spanish Language Jobs in Romania
As the Romanian and Spanish languages also share many lexical similarities, there are lots of Spanish speakers within Romania and this demand for Spanish speakers is continuing to grow with time. It seems that the relationship between Romania and Spain has grown steadily over the past 10 years with lots of companies deciding to invest and relocate to Romania.
Due to this large community of Spanish speakers and the growing presence of Multinational firms, Spanish speakers and in high demand and you can find a lot of Spanish customer service and communication-based roles with Majorel in Romania.
If you are a Spanish speaker looking to relocate to Romania, you should have no problem settling into this beautiful country; the landscapes, beaches, mountains and beautiful small towns should be more than enough to entice you.
German Language Jobs in Romania
Germany and Romania have a traditionally tight-knit relationship and you can find a large German-speaking population in Romania, with some Romanian citizens even labelling themselves as "ethnic Germans". By relocating to Romania as a German speaker, you will feel right at home. With access to German libraries, theatres, newspapers and a strong German influence on Romanian food, you will never feel too far away from your German culture.
Not to mention, Germany is Romania's most important trading partner. As you can imagine, the number of German-owned companies is on an all-time high within Romania and with this growth, the number of German-speaking jobs has been increasing considerably too.
Thanks to the strong interest in German-language culture and the strong presence of "German Romanians" there are lots of exciting German language jobs in Romania. Discover the German-speaking opportunities with Majorel.
French Language Jobs in Romania
Next up, the beautiful French language. The French language is widely spoken throughout Romania, with 33.8% of native Romanians learning French at school. There are said to be a high of 78% lexical similarities between Romanian and French.
Due to the close relationship between Romania and France in the past, there is a strong presence of "Francophiles" throughout Romania. This community of people admire all things French, from art, music, food and of course the language.
If you are a French speaker looking to relocate to Romania. We believe that this is a great relocation choice, with lots of exciting French speaking jobs in Romania and a strong admiration of the French culture, you will feel right at home!
As you can see, there are some exciting and rare language opportunities in Romania and the list doesn't stop there! With a growing population of internationals relocating to Romania, we believe the need for other language speakers will continue to grow with time. Romania is the ideal destination for multinational companies and candidates with different languages skills, so start searching for your next opportunity with Majorel in Romania today!

Feb 19, 2020 by Charlotte

This is actually very accurate :)
posted by Ioana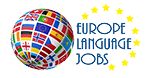 ---

Very interesting article, thank you !
posted by Samuel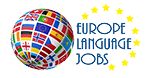 ---

What would you suggest as a first experience for an Italian with a BA's Degree in English and Spanish ?
posted by Riccardo Hey Riccardo! I would suggest checking the jobs at Majorel :) https://www.europelanguagejobs.com/jobs-in-Romania?keywords=majorel
---
---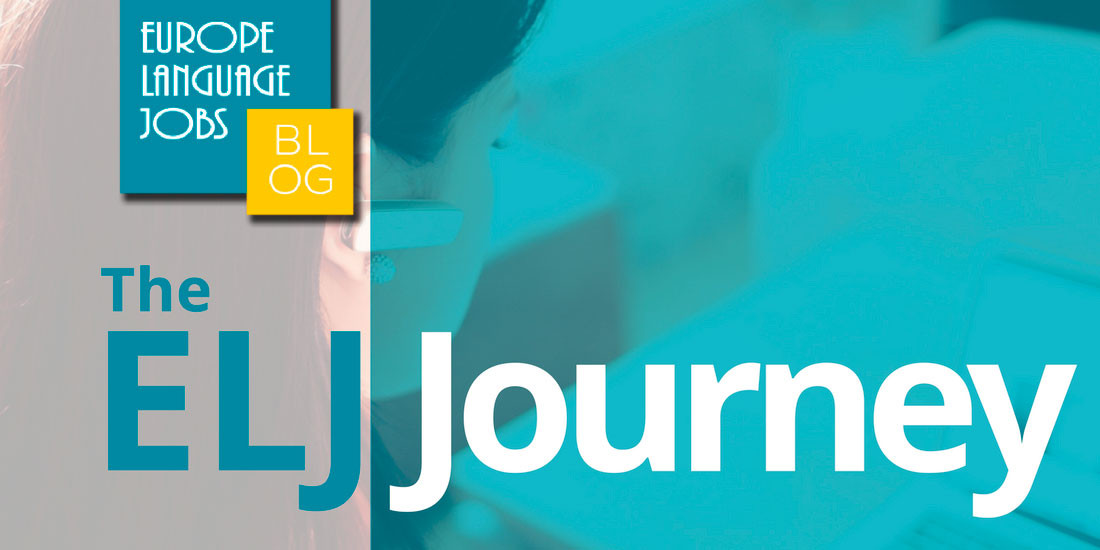 An overview of the development of our multilingual job board. We have also assembled the essential statistics of our progress over the last few years.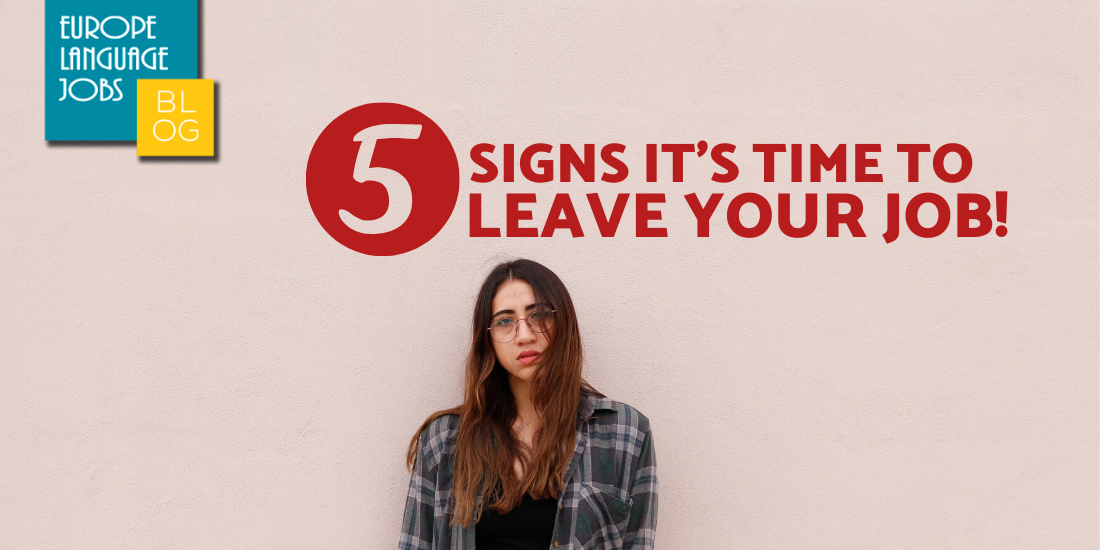 Feeling unhappy in your current job? Before you lead yourself to complete misery, read our 5 warning signs! It might be time to leave your job and search for a new one.