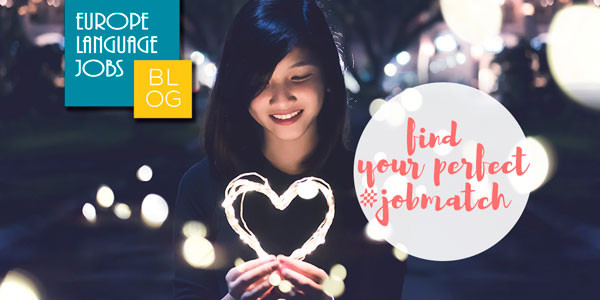 The job you love
Valentine's Day: love it or hate it, there's almost no way of avoiding it - unless you want to hide under your bedcovers all day and keep telling yourself that it doesn't exist.
Whilst some of us may be waiting in excited anticipation of spending a specially planned romantic day with our other half, others may be cringing at cheesy gift cards in shop windows, or simply dreading spending the most romantic day of the year alone. Whatever your predicament, we're no love doctors here to talk to you about your love life, but we might just be able to help find you a job that you love. And that's something that matters, right?
We've done our research, and taken into account the factors that make up job satisfaction. It can be difficult finding a job that ticks all of these boxes, and your most ideal job almost certainly won't be the first one you land either. It may take years to figure out what the best career is for you and there will be plenty of time to go through some right and wrong roles along the way. However, it's important to understand what is going to make you come home from the office with a huge smile on your face. Here's what the list looks like:
Autonomy
Having the freedom to claim responsibility and ownership of your work and the results that it brings. Satisfaction is unlocked when you can happily say that you have met company goals and objectives, or gone beyond what was expected of you. It should not go unrecognized or taken for granted.
Task significance
The daily tasks that form a part of your job should not be meaningless, repetitive or mundane, but actually contribute to the overall growth and success of the company you are working for. Many people go about their daily duties feeling that they could be easily replaced by another person, or worse, a machine. Satisfaction and significance come from the fact that what you are doing is valuable and valued.
The actual work you do
Other than feeling that what you do should matter, it's important to actually like what you do. You are much more likely to feel satisfied in a role that complements what you've learned and what you're good at. Furthermore, a job that requires you to complete a variety of tasks and challenges you is going to be much more rewarding and fulfilling than one that doesn't.
Working conditions
The conditions under which a company allows its employees to work are often taken for granted. Aside from having healthy working hours, it is important to have a good office space where you have enough work space, feel comfortable and inspired to do your job. It also helps to have a kitchen area where things such as a coffee machine, tea, and a fridge to store food items are readily available.
Supervision
It's good to ensure that you have a healthy amount of supervision from your superiors to oversee what you are doing and give you the appropriate feedback and constructive criticism where necessary. Unguided and unsupervised work can lead you to feel lost, unproductive, and ultimately, not perform to the best of your ability.
Stress
Unlike what many people believe, stress doesn't always have to be a bad thing. The right amount of stress will give you the motivation and boost necessary to perform your daily tasks. It may even help you to achieve things you never thought you could! Not working under any kind of stress will eventually lead to boredom and lack of productivity.
Possibility of promotion
Having the opportunity to climb the ranks and advance within the company is important in being able to grow professionally and personally. You will feel a great amount of satisfaction knowing that the company is happy with what you are doing and is willing to trust you with greater work and responsibility – and pay you a bit extra for it!
Pay
For most people to feel satisfied in a job, there should also be some kind of monetary reward for what the work put in. However, a shocking amount of people will work for very little or no money just for the experience, and many companies take this for granted. Whilst it is important to gain work experience, you will ultimately feel more satisfied after receiving a bit of pay at the end of the month. Not everyone is driven by money, but most of us have bills to pay, and a salary that allows us to do this should be a minimum requirement.
Workload
It's important to have a balanced workload where you are neither overworked nor underworked. Feeling overwhelmed by your tasks and driven to go beyond what you feel capable of will ultimately lead to feeling stressed and dissatisfied at work. However, not being given enough work may result in feeling not good enough to become trusted with more tasks and projects and eventually you will wind up feeling bored and underappreciated.
Co worker relations
Having a good relationship with your colleagues is just as important as the other things mentioned, since at the end of the day, we don't go to the office to work alone, but in a team of different people. Being well-liked by your colleagues will help to boost your confidence, performance and job satisfaction. Lack of or poor relations with your colleagues will affect your overall performance and may lead you to feel isolated and unsupported at work.
Hopefully, this sums up some of the things you should look out for when it comes to finding a job that you will end up falling in love with. Be sure to check our jobs page today, since there are many attractive offers from companies looking for a talented candidate such as yourself!
To search for jobs:
www.europelanguagejobs.com/jobs
To become an ELJ candidate and apply for jobs:
Feb 12, 2015 by The ELJ Team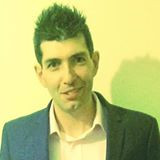 Very interesting article and thank you for sharing it.
In Fact finding the perfect job can takes several years but I personally think
that our mind is programmable!
I think that these seven golden rules are the best way to set our mind positively and be successful in everything we do.

1.Decide to change.
2.Set goals.
3.Believe that positive changes are possible for you.
4.Begin within your mind-set.
5.Feed your mind – you can override.
6.Hang out with positive people.
7.Create positive daily activities.





posted 3 years ago by Giuseppe
---
---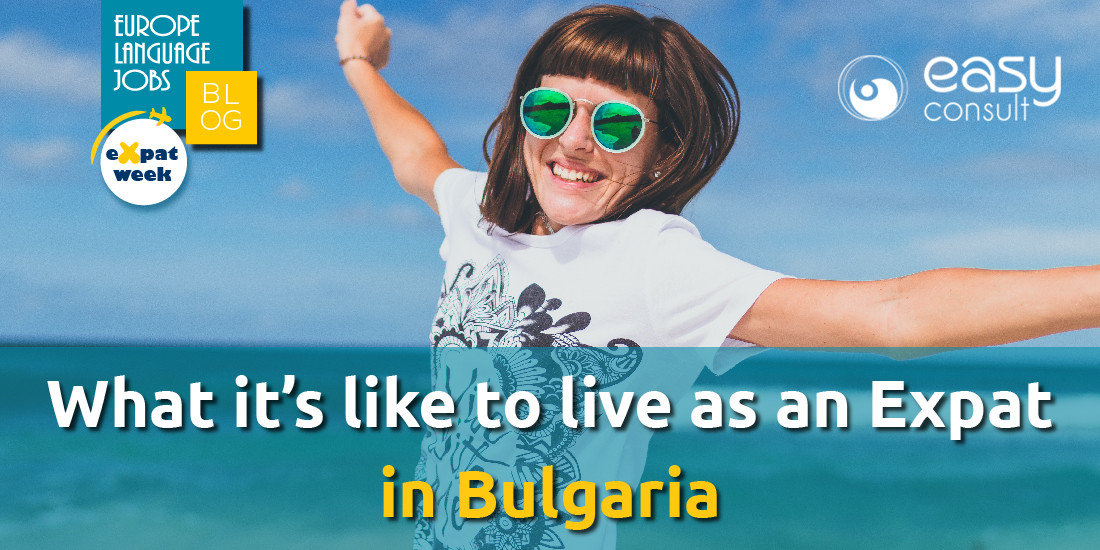 Are you thinking of staying long term in Bulgaria? As it turns out, life in Bulgaria has a lot to offer an expat.