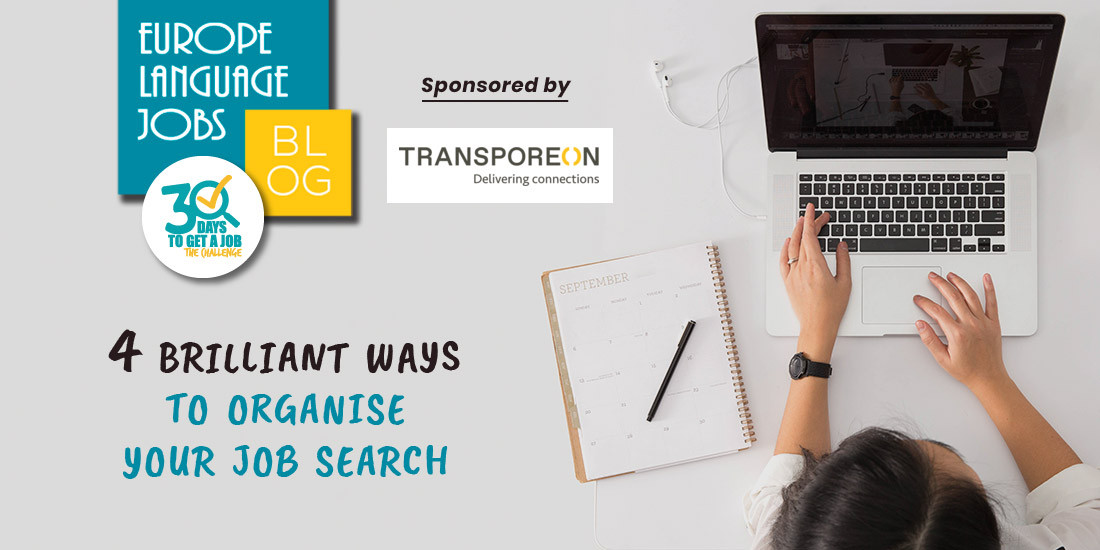 4 Brilliant Ways to Organise Your Job Search
Welcome to the second week of the 30 Days to Get A Job Challenge! Since by now you already discovered your capabilities and considered your preferences and the various job possibilities, this week the focus is on sharpening your job search tools. Today we will be sharing 4 essential tools to help you stay organised in the process of job searching and in the following days we continue with the rest of the most valuable and powerful job search tools - your CV and cover letter.
There are a number of obstacles to tackle when searching for a job, and this can make the process pretty stressful. By staying organised in your job search your chances are much greater in being successful. Anyone can apply to 100s of vacancies, but it looks very unprofessional when a recruiter calls about a potential interview and you've forgotten what position you applied to or what the company is about. This is why you want to keep track of where and what you've applied to. This can also be helpful when you're following up with companies - whether you need interview feedback or want to see how your application is getting on. There are several ways to stay organised in your job search, many of which involve modern technology, but some that work perfectly the old fashioned way with pen and paper. Giving each of these a try will be a great way to find the most efficient and effective method for you.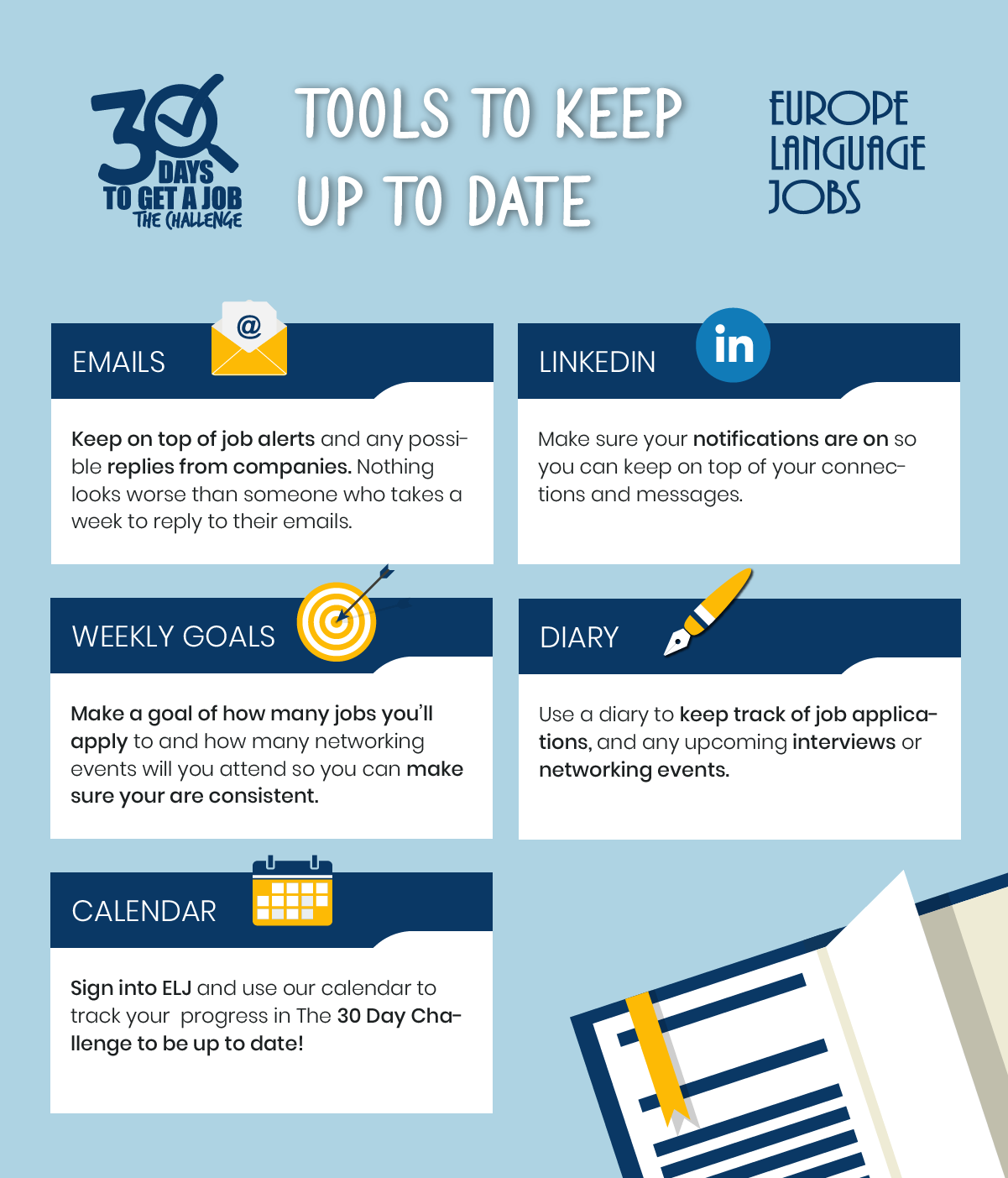 1. Stay on Top of your Emails
This will be one of your main organisational tools for the job search and applies to everyone. Keep on top of job alerts and any possible replies from companies. Nothing looks worse than someone who takes a week to reply to their emails! It might be a good idea to create a specific email address for job applications - this way you can have a professional-looking email and you will have a designated space specifically for the job search, making it harder to miss important emails and check through spam emails.
2. Organize your LinkedIn
Make sure your notifications are on so you can keep on top of your connections and messages. Connecting with others can help get your foot in the door at hard to reach companies. LinkedIn is the best place to get advice on applications and info on a company; this means when you're interacting with someone you should be fairly quick with responses to avoid looking rude. Keep LinkedIn notifications on at all times!
3. Create Weekly Goals
You can do this one online or on good old pen and paper. The ultimate goal of a job search is to land a job, however, it's a good idea to make several other targets in order to be successful with your end goal! It can feel like the applications you're sending are never-ending, but you are not alone in this; the amount of applications it normally takes to successfully land a job is surprising. This is why your weekly targets should include how many jobs you'll apply to and how many networking events you will attend. This consistency and perseverance will make your job search process so much easier in the long run and is a much more effective alternative to applying to a job here and there. Knowing the number of applications you've sent off will give you a better idea of where you are in the process.

4. Keep a Progress Diary
Use a diary to keep track of job applications and any upcoming interviews or networking events. Keep a list of companies you've applied to and the positions with a brief description that you can easily refer to in case of the company calling for a potential interview. Being unsure of who you're talking to and what you're talking about is a surefire way to turn a recruiter off.
By writing down when you've applied to jobs, you'll also be able to track how long until you can follow up on your application. Be mindful of which company you've applied to, as some (in particular large multinationals) will receive hundreds, if not thousands of applications for an individual position. Give smaller companies a week before you follow up. Finally, a diary can be a great way to note any feedback you've gotten about a particular interview. Feedback from any interview will be helpful in making yourself into an even more employable candidate!
Track your progress
Job searches aren't all about just applications - you should be working to improve your professional-self too! Sign into ELJ and use our calendar to track your progress in The Challenge!
By incorporating all of these organisational tips into your job search, you should find the process is a lot more efficient and a lot less stressful. You'd be surprised by just how disorganised many people's application methods are. Organisational skills stand out to an employer and therefore make you a great potential candidate. Do you know what also increases your chances of being a great potential candidate - a great and outstanding CV! Tomorrow we are looking at the CV writing started pack so stay tuned!

Oct 12, 2020 by The ELJ Team

Thank you for your helpful tips, I'm going to use them constantly
posted by Zeynab
---

So far I do most of them except for the weekly application goal, since it depends on the number of offers that I find a good match. So there may be more one week than the next one.
In any case all tips are great. Thanks!
posted by Carlos
---

Normally, as always, the tips from Europe Language Job are excellent and very useful. With the organization of the day as organizing a workplace by leading
on the agenda, and making plans and goals for the day is actually organizing the brain and thoughts and all that leads to a great result. That will make the day successful.
I am honored to say that the advice of the Europe Language Job tips always know how to motivate and fulfill.
posted by Zlatko
---

Thank you for these helpful tips. In an attempt to keep my own applications organized, I have decided to only use one or two platforms only to apply for work. I prefer to use LinkedIn as my profile is active and portrays all my experiences.
posted by Christina
---

Thanks for this article
posted by Marta
---

Networking & letting others know you may help them vice versa, not only on the job search/role but also by sharing a job post or a useful blog really helps even it is a professional platform like Linkedin or ELJ.
posted by Jo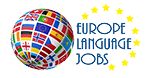 ---

I am very grateful for articles like these because they absolutely help in making your job search much easier. Thank you very much for the time and effort for composing it.
posted by Krisztian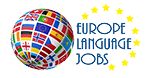 Thank you for your time to comment on the post! We love receiving feedback, especially when it's positive!
---
Great and really usefull
posted by Celestin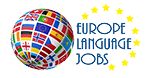 ---

Tatiana
This article is very helpful and useful! Organize your day, organize your working place, keep the diary, make a plans and goals for the day-that's organize your brain, your thoughts and it will give you good result and your day will be very productive! Success!
posted by Tatiana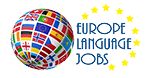 --- Interesting and helpful. Thank you
posted by Lawal Mohammad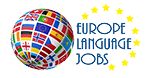 ---
---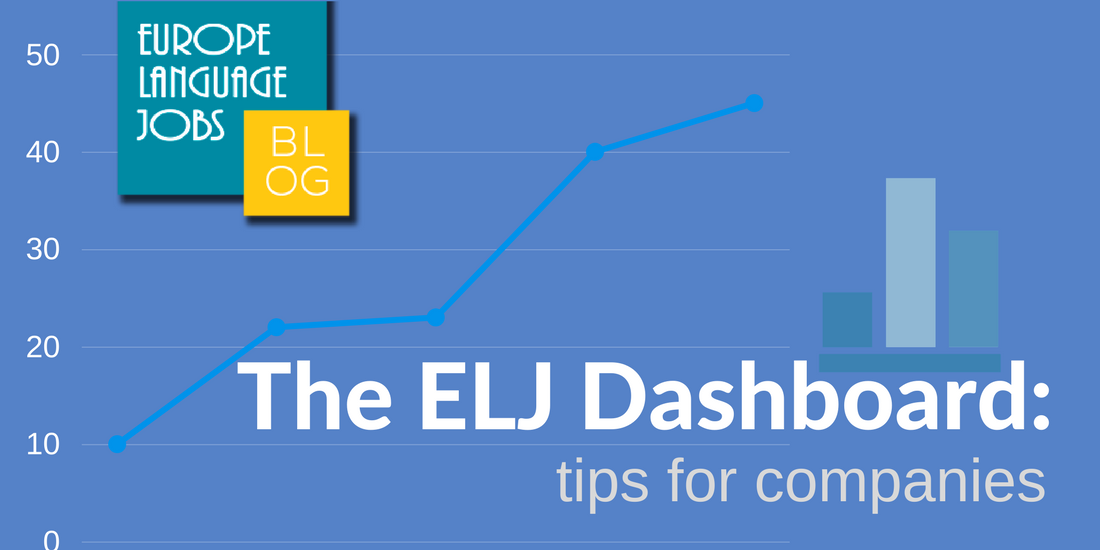 If you have ever entered our website from a company account, you have most likely noticed the very first tab that appears is the dashboard.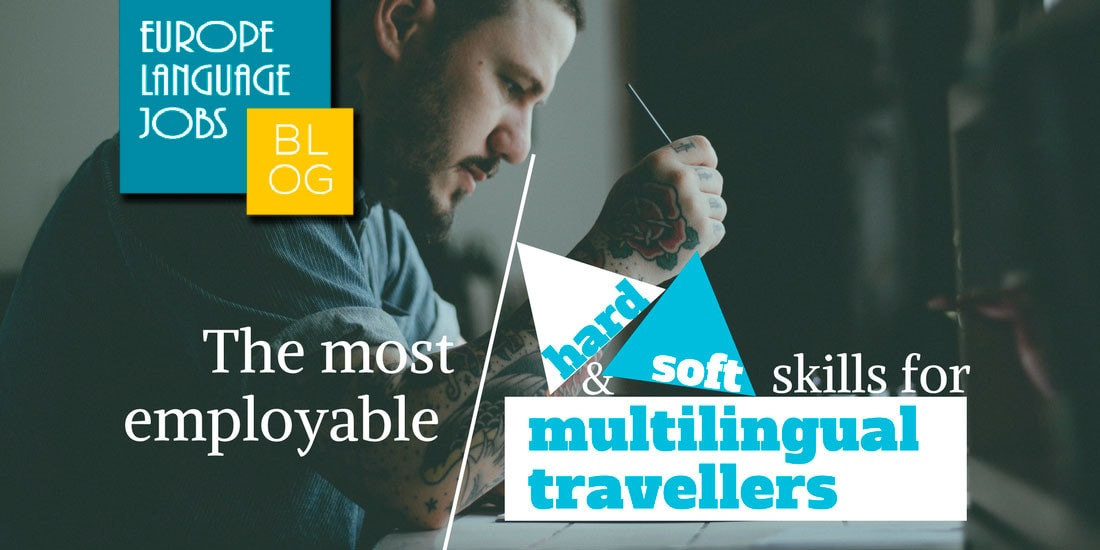 As a polyglot traveller, you need to have a certain set of both hard and soft skills that can get you a job anywhere you may land.