Alternative Career Paths For Graduates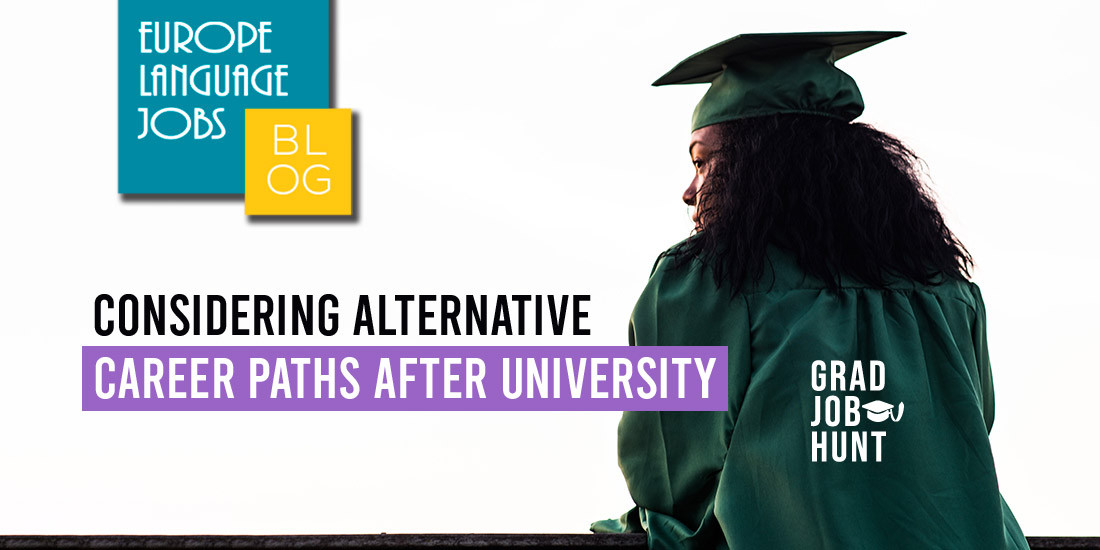 Welcome to week 2 of the Grad Job Hunt. Today we have some content from Laura Plasencia from Jump Into Freedom, an organisation dedicated to helping people pursue their dreams of moving abroad. Laura will be discussing alternative career paths for graduates...
The career path that you choose after University does not have to be the path that you choose for the rest of your life. It is important to open your mind to what the world is offering you and to carefully determine what you want to get out of your working life. Of course, there are traditional career paths, graduate jobs and schemes but as a graduate, it's good to try out new things and to take alternative career paths that can help you to expand your mindset and open new doors!
We have shared some alternative career ideas from short to long term projects to help you with your graduate job search...

1. Move abroad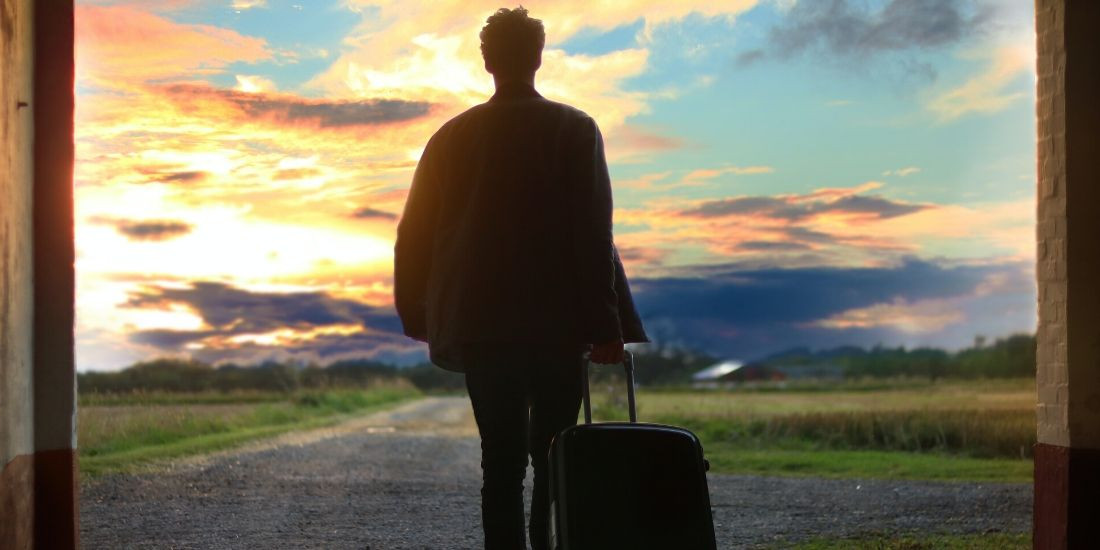 It is not easy to find a job, internship, or a volunteering project without moving away from home. If you have finished University you might be wondering what's next? Have you considered moving to a completely new country? By transitioning to a new country you could have so much potential to develop yourself personally and professionally.
Moving abroad is beneficial for your career for a number of reasons; it allows you to enrich your resume, enhance your employability and increases the possibility of becoming fluent in a second or third language. It is proven that those who have lived away from home for a while are able to boost their creativity levels, improve communication, and acquire soft skills along the way. This is a lifetime experience that you will also allow you to gain multicultural awareness from meeting different people and experiencing different cultures. Now is your time to create new adventures and memories that you will remember forever!
2. Consider Volunteering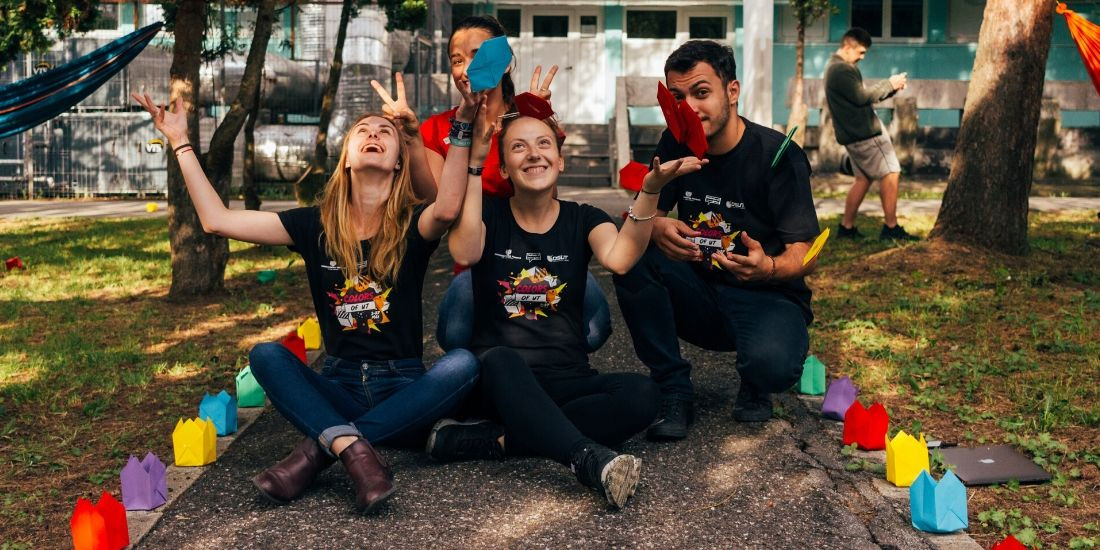 There many volunteering projects abroad that allow you to travel and spend some hours of your day helping others in an NGO or local organization. As you can imagine, there are volunteering programmes for pretty much anything and the tasks you choose to complete will depend highly on your abilities and motivations. Whether you choose to become a language teacher, a hotel receptionist or working on a farm, these opportunities will help you to develop some key graduate skills and boost your employability by a considerable amount.
Some volunteering opportunities allow you to register individually or if you would prefer to be accompanied by a friend or family member, they can accept pairs too. The working hours are usually between 5-6 hours a day with two days of rest a week and in return, you will have lodging and food throughout the stay. The duration can be from weeks up to several months. Employers value candidates who work voluntarily as it shows motivation, drive and determination to gain relevant experience with little to no payment.
3. Look For A Traineeship Or Internship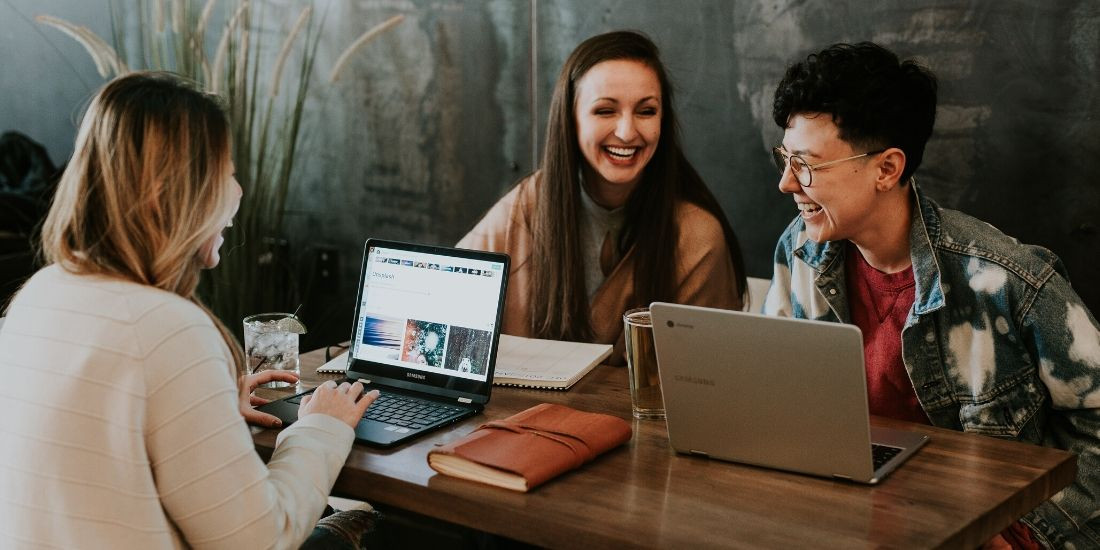 A traineeship is an education and training program that incorporates work experience, helping to prepare young people for their future careers and to become 'work ready'. An internship is the position of a student or trainee who works in an organisation, sometimes without pay, in order to gain professional and valuable work experience and/or qualifications.
Both of these options will allow you to gain first-hand exposure to the real working world. It also allows students to harness the skills, knowledge, and theoretical practice they learned in university. Check the Europe Language Jobs job board for opportunities with multinational companies and startups across the world. Some companies are actively looking for internships right now. Even if you find a company that you want to work for but there isn't a position advertised you can contact them directly to see if there is an internship or volunteering opportunitity available.
4. Become An Au Pair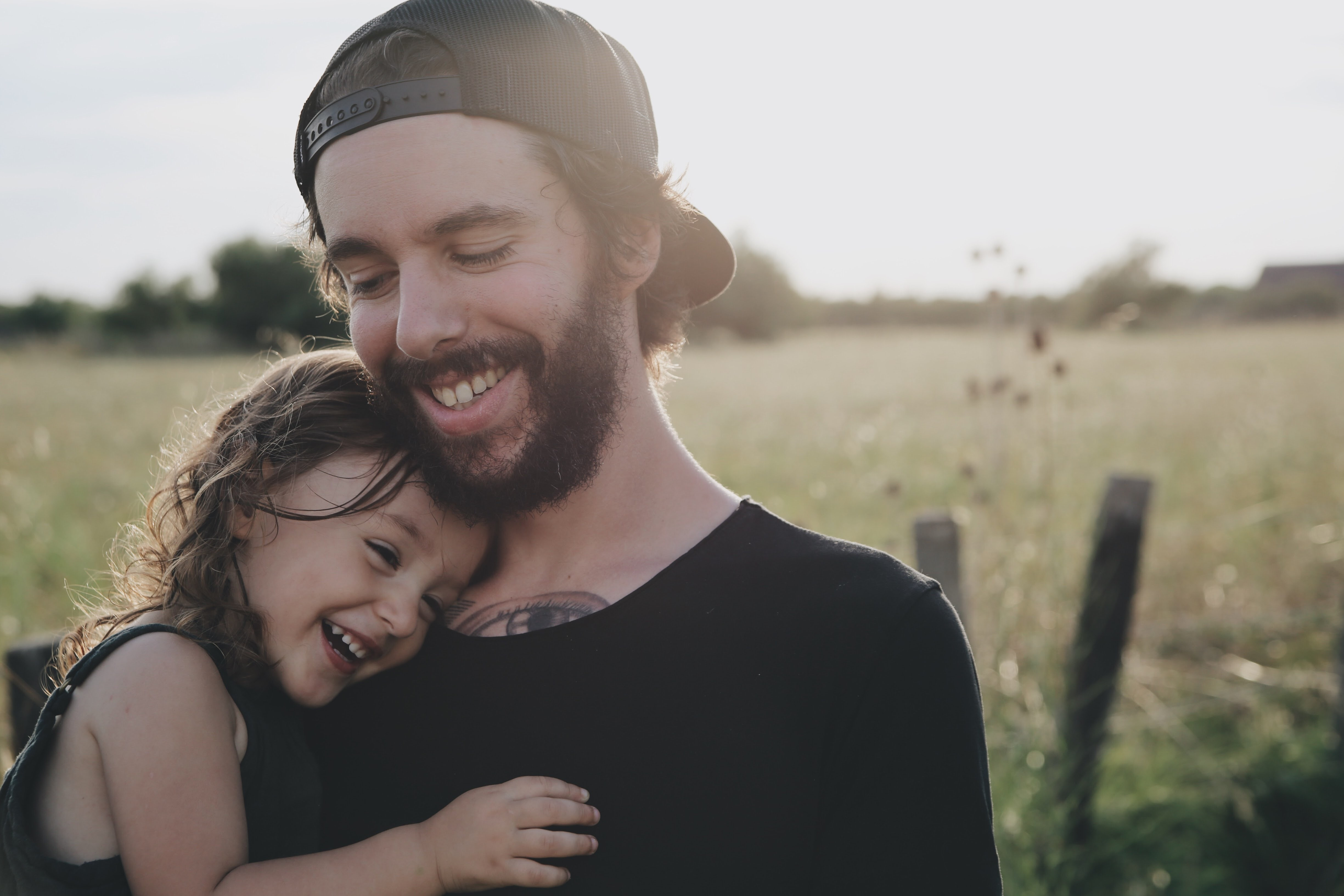 Do you like kids or enjoy being around children? Being an Au pair a great option for a summertime job abroad or to spend a longer period of time in another country but it also involves a high responsibility for taking care of kids. The word "Au Pair" is a French term, which means "on par" or "equal to", denoting living on an equal basis in a reciprocal, caring relationship between the host family and the children. The au pair is given room and board and is typically paid a weekly pocket-money salary called a stipend.
There are also "au pair" live-out who do not live with the family and get a salary in exchange to pay rent and food. The duration of the stay will depend on each family, although it is generally from 3 months up to 1 or 2 years. Au Pairs usually work an average of 6 hours a day with two days off. In each family profile, you will find how many children you must take care of and what is expected of you during the stay some include light housekeeping tasks such as watering the plants, dusting of surfaces, emptying the trash, vacuuming, and sweeping of main walk areas. It can also include organising drawers, shelves, and closets or prepping some easy meals for the kids. Once both parties agree and meet, you can decide when it will be your first day of work. From diving into this experience you will acquire a selection of transferable skills.
5. Remote Jobs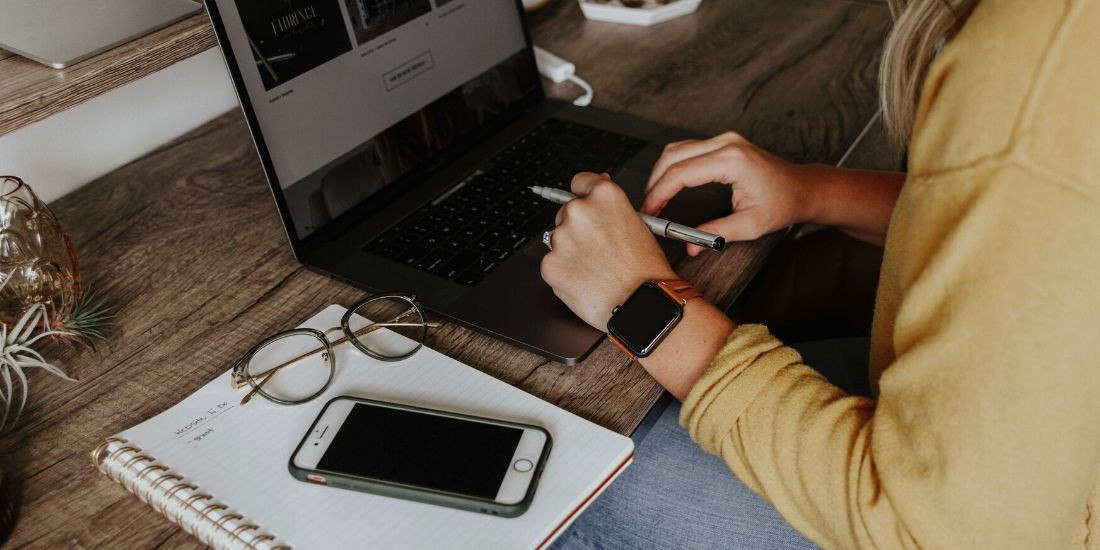 Not able to move abroad? Remote positions could be your best option right now. There are many companies hiring for interns during the outbreak of COVID-19 and most likely this will become more common. The advantage is that working remotely has no borders but lots of potential for learning and enriching your skills.
Remote working is the future, and it's interesting to see that lots of companies all over the world have started to introduce remote-based positions despite everything thats going on. By working remotely, you can gain a selection of sought-after career skills from organisation, independent working, collaboration, communication and more.
Where can you find these alternative career opportunities?
Job Boards
One of the best places to look for these opportunities is on an online job board, these websites are designed to help applicants find jobs and to aid employers in their quest to locate ideal graduate candidates. Whether you choose to stay where you are or relocate across Europe, it's more than likely that you will participate in a remote interview process.
Job boards like Europe Language jobs give you a good idea about the demand for your language skills, and other information such as salary, benefits, and countries where you can move to. We encourage you to start applying for a job today, there are lots of opportunities out there and now that you have your CV and cover letter ready and have acquired other useful job searching knowledge from the Grad Job Hunt, you should be feeling ready to apply for jobs!
Social Media
As mentioned in day 5, networking tends to be underestimated in regards to finding a job but there is a high potential on being hired by a recommendation. Use the power of social media to connect with relevant people in your desired industry. Facebook groups can be a great source of job postings. In our Facebook group, we share monthly listings of vacancies abroad.
As you are a graduate just entering the workforce, it's always a good idea to take these other career paths into consideration. Working abroad is extremely beneficial for your career growth and these other career paths can help you to gain key skills for the workplace. We hope you have enjoyed the advice from Jump into freedom and that you are feeling more confident about your career path and the routes that you could take. Now that you have some extra ideas of what career paths you can consider, it's time to start applying to some positions!
About the author: Laura has a Bachelor's Degree in Tourism & Hospitality Management and is passionate about helping people to relocate abroad in order to experience this life-changing and enriching path. Her work has been featured in local newspapers, magazines and public intuitions such as Madrid International Lab. After years of experience volunteering and working in foreign countries, she decided to create a platform to help women find a position in any country and be supported and connected along this journey.
Join us tomorrow for some useful advice from Hannah Salton, a graduate career coach. She will be helping you to find the right company for you...

---

thanks for the tips.
posted 1 month ago by STEPHEN NDULA
---

Hi Laura! Thanks so much for your time, it's very interesting for me to see many opportunities. I have 2 questions for you: how can I find a trasworth job abroad, being sure that I will be safe once there? The second question is: do you think is possible to find an online job, and working from home (so I can be everywhere, travelling and work only using my PC, wherever I am?) Do you have any ads?
posted 3 months ago by Milena

Hi Milena! To make sure that the opportunity is legit I recommend to talk to ex-participants and research a lot about the organization (use social media for this). Regarding the second question, yes! You can find a remote position especially now that most people are working online. Check remote job portals and invest in digital skills and experience if you don't have it yet
posted 3 months ago by Jump into Freedom
---

Hi Laura! Thank you very much for your advice. I was wondering if you can recommend any organization or platform for volunteering abroad?
posted 3 months ago by Rebeca

Hi Rebeca! There are many platforms and organizations for paid volunteering abroad depending on the field you are looking for. I recommend the EU Mobility programs as they are co-funded by public intuitions such as the European Commission. You can start checking out Erasmus+ programmes. Hope it helps :)
posted 3 months ago by Jump into Freedom
---

What skills can you gain through becoming an au pair? :)
posted 3 months ago by Yimmy

Hi Yimmy! You can gain experience in the Childcare field especially if you are looking to work with children in the future. As well as improving the language skills of the hosting country. You will also learn a sense of personal development by living abroad in a foreign country :)
posted 3 months ago by Jump into Freedom
---