Day 2 -  Getting Started: Expanding Your Horizons

Welcome back to day 2 of The Challenge. Today is the first day of our informative content. We will be discussing the importance of considering all the professional opportunities open to you.
The current career you are in does not have to be what you do for the rest of your life. It is important to open your mind to what (quite literally) the world is offering you, and know exactly what you want to get out of your working life. Trying new things and meeting new people can only expand your mindset and open new doors. This is not all about making impulsive, drastic changes, but rather reaching an understanding about what you are capable of accomplishing. The ultimate goal is to understand what your passions are and find a way to make money out of it.
Consider Alternative Working Situations
With modern technology, we are able to work anywhere in the world. Since the number of people working remotely is on the rise, there are clearly a number of benefits for the employees themselves, including more flexibility and boosting productivity. There are benefits for the employer too - including saving money on office space, as well as having a wider pool of applicants.
The most common careers that allow you to work remotely are IT, Graphic Design, Customer Support and Translation & Localisation. However, working remotely is not limited to these fields. It is always worth researching in order to make sure you aren't missing out on any opportunities!
Consider New Career Paths
Many people think they are limited to one career their whole lives. If you feel your career path is taking you nowhere, or you are lacking drive and passion, don't be scared of change! The truth is, nowadays, people are expected to change careers 4-7 times in a lifetime. Whilst this is a big decision to make, and should be carefully considered, it is encouraging for those feeling reluctant to change careers for fear of lack of job opportunities. Often times someone wanting to change career paths finds themselves having to do internships to get their foot in the door. Although these can be an adjustment for someone who had worked their way up the ladder in previous careers, internships can be a great stepping stone if you are truly passionate about being successful in your new field of work.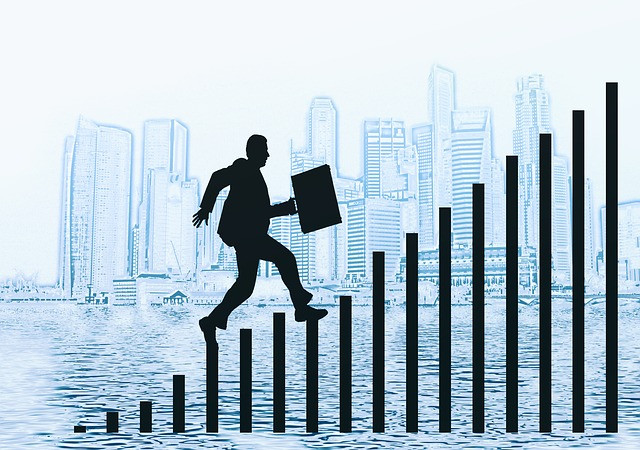 One of the main things to consider before changing your career path is adapting your skillset. We will have more on this tomorrow, but for now, it is important to understand that changing careers will require at least some work in order to keep up with the competition. Some careers do require basic skills and core values that lend themselves to other careers. For example, if you are a blogger or content creator who speaks multiple languages, your experience would lend itself nicely to translation or website localisation. In contrast, someone who has spent years studying IT may find there is a lot to learn when switching to a career such as sales. These examples should help you understand what career changes would be easier than others. However, anything is possible if you are willing to put in the work required.
Consider Discovering Somewhere New
Moving abroad, or even to a different city in your home country, can vastly broaden your horizons. Relocating has become an increasingly popular trend as Europeans are discovering the countless benefits of moving for your career. Although deciding to uproot your life may not be an easy decision to make, it is an important option to consider. Many doors are opened when you refuse to limit your job search to one location.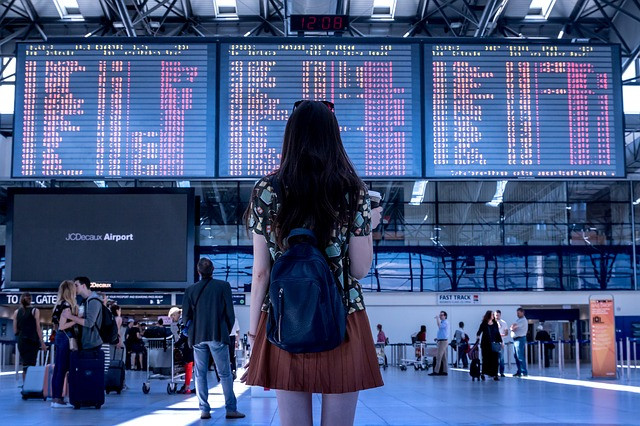 In an increasingly globalised world, it is important to international companies that employees can work in multicultural environments. Working abroad encourages professional growth in a number of different ways, including communication, empathy, adaptability and team work. Furthermore, in careers such as sales, an understanding of more than one market is an invaluable skill. Even if only for a few years, spending time working in a foreign country can make your CV stand out and give you an edge - even better if you managed to pick up the local language!
So now you're wondering what your options are in terms of moving. Well, on Day 5 you will be able to see where the languages you speak are most in demand. In the mean time, have a look on Europe Language Jobs and filter through the jobs by your languages, and where you'd like to live.
Hopefully, we've planted some seeds today that you can think about over The Challenge. Welcoming outside ideas might just set you on a completely different path of life you'd never considered before! If you're confident in your career choice, great! However, every now and then we all need to think outside of the box. As writer Isaac Asimov said "Your assumptions are your windows on the world. Scrub them off every once in a while, or the light won't come in."
This content was kindly sponsored by Sitel.
---

Bien dit
posted 9 months ago by Benamra
---

Since now I will look for a job abroad more conscious and with more criterion... thanks to this article
posted 10 months ago by Francesco
--- nice text
posted 10 months ago by Marlon
---
amazing content! I am excited to hear more from you
posted 10 months ago by Laiz
--- I totally agree and, yes, I am open to new horizons.
posted 10 months ago by Sonia
--- Working abroad is my dream. Am positive.
posted 10 months ago by Domitilah
---

Agree
posted 10 months ago by Leonardo Augusto
---

Can't agree more
posted 10 months ago by Zlatko
---

would like to awide my experience wth the traveling job, isnt it perfect?)))
posted 10 months ago by Vleriia
--- So true!!
posted 10 months ago by anonymous
---