Job offers with languages in Europe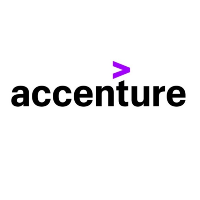 DESCRIPTION
Your career is about what you want to be and who you want to be. It's about bringing your skills, your curiosity and your best true self to your work.
Here, you'll match your ingenuity with the latest technology to make incredible things.
In an era where people are critical to success, join a team that prioritizes human ingenuity and fosters a workforce where technology elevates people (not the other way around), freeing them up for more creative thinking and exciting work.
By being part of our team, you will perform your activity remotely/ hybrid from Monday to Friday, 9:00-18:00.
Skills that make your work successful:You have Advanced Greek & English language skills (B2 level);
You are a junior candidate who wants to learn from our professionals;
You communicate easily;
You are a team-player;
You can solve urgent matters.
Every day is a process of growth, being responsible of:
Manage customer's expectations;
Reconcile client's accounts;
Receive and analyze the queries from our customers and make sure that they make their payment in time;
Work in various tools (such as Oracle, SAP, Microsoft Outlook or Excel).
How we truly care:
Follow a journey of success. Learn, innovate, invest in yourself and make a step forward, closer to your life goals;
Travel virtually around the globe, working in a diverse and multicultural environment;
Benefit from health insurance and support from a mental health therapist, to keep your life balanced;
Have fun while working, participating in internal company events, sports activities and community initiatives;
Save money doing the things you love, having access to different discounts on products and services;
If you love vacations, joyful moments and volunteering, (as we do) you have access to travel vouchers, volunteering opportunities and lots of fun alongside Accenture team;
Enjoy other personalized benefits package, including meal vouchers, public transportation, private pension, life insurance, gym, additional vacation days.
For us, you are Truly Human. Join our Accenture Team and get along in a lifetime journey!
ARE YOU THE PERFECT CANDIDATE?