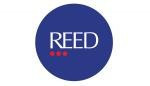 DESCRIPTION
Do you want to use English and Dutch language daily in communication with customers? Are you interested in the field of sales or are you eager to learn about it under the wing of an international company in Brno?
In this role you would work in a team of inside sales representatives who contact existing customers in Netherlands that are already using the company products but are unaware of the possibility to order technical service or other equipment. Your task would be to get in touch with them mainly via phone and offer these additional services.
What will you do?
Be a key connection between the company and its current customers in Netherlands
Communicate the advantages of the service solutions and suggest the best solution for the customer
Identify new opportunities for sales and create a new path based on your judgements
Create reports and work with the company system
REQUIREMENTS
Proficient Dutch at the level of C1 or above
Advanced English at the level of B2 or above
Great communication skills – written and oral
Fast thinking, persistence, and determination
Advantage: Experience with sales is beneficial, but you can replace it with your motivation to learn.
ARE YOU THE PERFECT CANDIDATE?