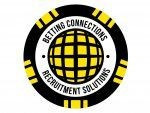 DESCRIPTION
On behalf of our Client, we are looking for a Korean Live Dealer to join their Bucharest office!
REQUIREMENTS
Be "the face" of the Company delivering expert knowledge and superior gaming quality
Represent and maintain the brand by consistently adhering to the Company's presentation and grooming policy
Present all games in the required professional manner, always showcasing exceptional presenting skills in line with the Company's performance expectations
Engage players and immerse them in the live dealer experience
Maintain a professional level of technical proficiency in all games with the ability to always remain fully aware of your performance and ensure compliance with the brand guidelines
Carry out all gaming operations in line with the current legislation and to the required company standards of efficiency, security, and customer satisfaction
Have an active role in the Company's continuous improvement plan to achieve plans for future growth within the Company.
ARE YOU THE PERFECT CANDIDATE?