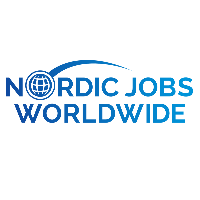 DESCRIPTION
Ready for a new Adventure in Greece? We are looking for Danish Speakers to join us in Crete!
Want to work with customer service for world known brands? Our client is growing and is now looking for you who want to work at their client office in Chania in Crete!
About the role:
At our client, you work to receive incoming calls where you analyze problems and in a fast, effective way solve customers' problems that can be either simple and complicated nature. You will be part of a happy and enterprising team that enjoys providing service and meeting the customer's needs.
REQUIREMENTS
We are looking for someone who has a great interest in helping people and facilitating their everyday life. To thrive in the role, we see that you are service-minded, professional, and meticulous. You have understanding and can adapt to the customer's needs while certainly guiding you to a solution. You also have a good ability to take responsibility and are motivated by, and are positive about, looking for solutions.
You appreciate working in an energetic workplace and like to see problems as an educational experience. Our client is a rapidly growing company where individuals who create results have good opportunities for advancement both in Sweden and internationally, you are motivated and therefore value personal development. Our client is looking for you who are safe in yourself and do not fear the challenge of moving abroad and working.
ARE YOU THE PERFECT CANDIDATE?