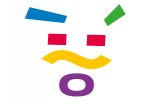 DESCRIPTION
Location: Crete, Greece
Role: Dutch Client Advisor
Salary: 1300-1400 Euro per month
Contract: Full Time, Monday-Sunday 10am-10pm
Relocation Package: Includes initial flight to Greece, taxi pick up from the airport, 2 weeks hotel, dedicated relocation officer and assistance with finding your own accommodation.
Do you want to work abroad and do you love IT? Are you someone who loves technical troubleshooting? If the answer is yes then this is the right role for you! We are recruiting for fluent Norwegian speakers who want to work in an international service desk in sunny Greece! This fantastic job opportunity is based in Greece, where you will work in an international setting with colleagues from all over the world! The Greek city has lots to offer, beside the warm and Mediterranean climate it has a lot of history and monuments.
As a Client Support Advisor you will provide assistance to customers regarding their requests. You will identify the issue before solving their request, e.g. by arranging a service visit for a repair, an installation or a maintenance. When a consumer contacts to arrange a service visit, you will always use the Call Assistance to find out if the consumers themselves can solve the problem and therefore avoid unnecessary technician visits. You will work closely with the business partners to sort out time slots and dates for theirs services.
REQUIREMENTS
The successful candidate should have:
Fluent in Dutch
Good command of English
Highly motivated, driven and adaptable
Ability to use smart phones andinternet applications.
Good troubleshooting and problem solving skills.
Customer service experience
ARE YOU THE PERFECT CANDIDATE?