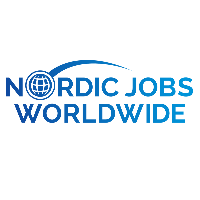 DESCRIPTION
Take your next career step with one of the biggest Estonian market employers with a global team that is energizing the transformation of society and industry to achieve a more productive, sustainable future.
Your responsibilities
Assisting customers by monitoring the status of customer requests and that all inquiries received via multiple channels (including but not limited to phone, web, e-mail, and chat) are resolved rapidly and a competent way by providing assistance in any necessary escalation
Ensuring a positive customer experience throughout the entire process by giving customers regular updates and clarification
Systematic and detail-oriented mindset when completing the cases successfully
Ensuring the resolution of customer issues (e.g. product, technical, order, payment related) by providing resolution immediately or coordinating with Sales, Operations, Supply Chain Management, and other internal and/or external teams by following specified processes and using agreed tools and systems. Coordinating involves resolution with After-Sales Service and/or Spare Parts teams, also Media Relations, Talent Acquisition, or Procurement teams.
Regularly initiating customer feedback loops (surveys) by following commonly agreed processes, understanding satisfaction levels, and identifying areas for continuous improvement needs
Supporting regular maintenance of the contact list, routing tables, and information on internal/external pages. Proactively identify potential improvement areas in processes, practices, and tools together with the Team
Tracking regular target performance by observing the overall process and trends across inquiries and identifying improvement areas while providing results or highlighting risks to management
Depending on the situation support business with outbound activities like marketing campaigns as well as provide 24/7/365 service (work in shifts, weekends, holidays)
REQUIREMENTS
Your background
Experience in customer support(nice to have)
Fluency in both French and German - written and spoken
Fluency in English/Italian/Estonian (nice to have)
Knowledge of Microsoft Office 365 (knowledge of Salesforce as an asset)
A collaborative, solution-focused approach with strong diplomatic written and spoken communication skills
Ability to adapt with change and a proactive approach
Excellent people skills, good networking skills
Extensive experience with customer support, knowledge of principles and practices in customer service
SKILLS
ARE YOU THE PERFECT CANDIDATE?