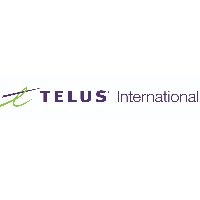 DESCRIPTION
TELUS International is looking for Transcribers (Norwegian language) to join our AI team in Tampere, Finland.
Our team is expanding at an incredible speed and with it exciting growth opportunities for you to increase your experience working with Artificial Intelligence (AI), as a Transcriber, you can make the smart, smarter!
You will be working on the international aspects of an Artificial Intelligence (AI) tool, and improve its ability to understand and respond to the user accurately.
Responsibilities:
Audio transcription
Evaluation of texts and audio
Annotation & Categorization of words
Timestamping
Language content review
Basic linguistic consultancy tasks for the target language
REQUIREMENTS
SKILLS AND QUALIFICATIONS:
Idiomatic fluency in: Norwegian
Available to work part-time or full-time hours at TELUS International premises in Tampere, Finland, starting ASAP for 9-12 months with a possibility of extension.
Excellent written and spoken English, studies in the target language preferred.
Excellent cultural knowledge of the target language and country preferred; current knowledge of day-to-day news and happenings in the target country and regular use of the language preferred.
Good computer skills; comfortable working in a Windows environment.
Good audio listening and typing skills.
Organized with attention to detail; ability to closely follow up instructions, quality standards, and productivity requirements.
Must have valid permission to work in Finland
Work will take place in a secured and monitored area in our office in Hermia, Tampere. Remote work is NOT possible.
If this opportunity sounds appealing to you, apply now! Send us your CV!
*Please note that only shortlisted candidates will be contacted.
ARE YOU THE PERFECT CANDIDATE?