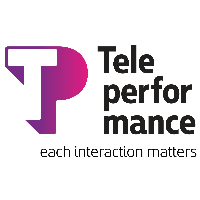 DESCRIPTION
Job Overview:
Are you a fluent Korean speaker with good computer skills? Be part of our Helpdesk team that helps customers stay safe online!
Teleperformance Greece collaborates with the leading IT Security Software companies dedicated to protecting your personal data.We invite you to be part of a team that assists customers of antivirus software find the solutions they are looking for.If cybersecurity and online safety is your thing, grab this opportunity to join our team and work with the leaders of the industry, while enhancing your resume.
This is your chance to work as a consultant for the world's top multinational cybersecurity and antivirus providers.
Greece has enviable history and culture, climate and cuisine – and yet, the cost of living is among the lowest in Europe, according to Greek authorities and the EURES network. No wonder Greece is a popular destination for tourists and expats alike.
What you will do:
Communicate with customers via phone, chat & e-mail
Ensure full functionality of the antivirus protection
Troubleshoot technical issues using your problem-solving skills
Track and follow cases to ensure they closed in an efficient and timely manner
Maintain high customer satisfaction, representing a major brand
Provide and maintain strong, professional relationships with all partners and show empathy at all times
Log the cases on internal systems, while getting up to date with client's products & services.
REQUIREMENTS
Fluency in Korean
Very good communication skills in English
Exceptional written and spoken communication skills, soft skills, as well as problem-solving skills
Empathy and a passion for customer service
Familiarity with current Anti-Malware and Firewall products
Ability to install an operating system and install additional necessary software
Ability to troubleshoot common PC, Mac and mobile issues
Knowledge of MAC, iOS and Android Operating Systems
Knowledge of Firewall, Antivirus products and Security domain
Knowledgeable in Windows X OS (Windows XP to 10) & Mac OS fundamentals
Base knowledge of networking technologies (TCP/IP, DNS, WLAN)
ARE YOU THE PERFECT CANDIDATE?