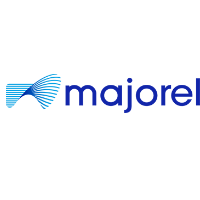 DESCRIPTION
Are you: passionate about finding creative solutions for a Customer Service Team? Leading people within a growing project and company? Excited to provide exceptional customer service by coaching your team? If your answer is yes, then apply now!
For our business in Milan, we are currently looking for a Solution Coach (male/female), for our e-commerce project. You'll join a well-established and high performing project looking to achieve success in our long term strategy. As a Solution Coach, you will support the training and quality department in all of its functions to obtain the maximum levels of quality required by the client and the company. Your tasks will be:
Support the performance of audits and monitoring of CSRs to ensure compliance with previously established service quality criteria.
Detect training needs and improvement areas for CSR's.
Make individual feedback meetings with the CSR's in follow-up to comment and show them what they should improve in their telephone procedures.
Attend and participate in training plans that are established in the company for recycling and development
Support the preparation of reports on the quantitative aspects of CSR monitoring for analysis.
Prepare manuals, content and training plans about the market and update existing ones by selecting real examples (monitoring) for use in training activities
Offer:
Modern and multinational working environment at an attractive location in Milan with good public transport connection;
Belonging to a great international company where you will constantly be learning

Join us in a vibrant, multi-cultural city centre environment. Explore you careers possibilities and work on your Personal Development. Above all, enjoy the experience of working with highly prestigious brands!
Majorel is a leading customer experience multinational with over 82,000 professionals in 45 countries all over the globe, our #OneTeam designs and delivers flexible solutions in 60 different languages that make a difference to the customers of many of the world's most respected brands. Creativity, excellence, and respect are the values that guide our work.
ARE YOU THE PERFECT CANDIDATE?