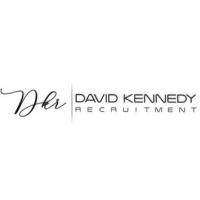 DESCRIPTION
David Kennedy Recruitment is working with a multinational financial services company specialising in online trading who is seeking to onboard a German or Dutch speaking Customer Success Officer to join their team in Limassol.
Position: Customer Success Officer
Location: Limassol, Cyprus
Employment type: Full-time
Remuneration: Base salary + bonuses.
DUTIES AND RESPONSIBILITIES:
Assist clients worldwide through live support
Answer emails, assist with opening of client accounts, amend existing accounts, maintain client records
Demonstrate impeccable telephone etiquette and management
Handle back office queries
Support clients with technical and troubleshooting issues
Report to the management and deal with all departments to resolve issues
Provide support and troubleshooting on Trading Platforms
Liaise with the Compliance Officer regarding complaints and approval of accounts
Handle client inquiries appropriately and ensure that high level service is provided
Promote available products and services to clients, provide all relevant information to clients
Develop and maintain excellent relationships with prospective and existing clients
Contribute to team effort by achieving targeted results.
REQUIREMENTS
Native in German or Dutch, both oral and written. Fluent in English (at least B2 level). Additional languages will be considered as an advantage
Degree in Business Studies or any other related field
Previous experience in a similar position will be considered as a major advantage
Excellent communication skills (both oral and written)
Able to work efficiently under pressure
Excellent computer skills (Microsoft Excel and Word)
Knowledge of MetaTrader platforms will be considered as an advantage
Ability to work rotational shifts from 09:00 to 18:00, 10:00 to 19:00, and 12:00 to 21:00, Monday to Friday.
ARE YOU THE PERFECT CANDIDATE?