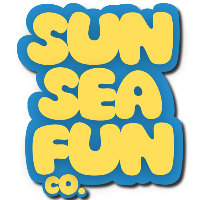 DESCRIPTION
WHO WE ARE: A modern Greek company belonging to the Remarc Sunseafun International Group of companies
We cooperate with over 160 hotels in Greece and Cyprus
We have 30 years of successful presence and experience in the field of Hotel Entertainment
We employ young people from all over Greece and Europe and artists from all over the world for the period from April to October.
WHAT WE DO: We provide modern and high quality Entertainment in all-inclusive hotels. This New Age Entertainment involves sports coaching, ability to communicate in foreign languages, singing, acting, dancing, leading summer kid's clubs and/or organizing various events for adults & children.
REQUIREMENTS
WHAT WE SEEK: Open minded, young & energetic members with various talents, ability of speaking foreign languages, English is mandatory (German, Russian, Polish are desired), modern communication skills, outgoing personalities and possible experience regarding Entertainment , Hotel Animation.
ARE YOU THE PERFECT CANDIDATE?