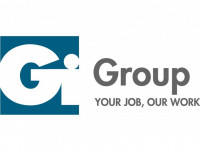 DESCRIPTION
Would you like to help small and medium German businesses generate results through their marketing campaigns through consultancy, training and support, demonstrating the value of advertising solutions for SME customers?
What your day to day would be like:
Support small and medium-sized businesses (SMEs) based in EMEA via different channels - chat, email and phone
Ability to identify trends and solve problems faced by multiple SME customers
Keeping quality requirements in terms of user safety
REQUIREMENTS
Professional customer service skills: pro-solution mindset, passion for the customer and customer experience
Able to adapt to the ever-evolving needs of SMEs to help customers grow their business on the advertising platform
European citizenship or a valid work permit (relocation package included);
Fluency in German (C1/C2/Native), strong verbal and written command (min. B2 level) of English
ARE YOU THE PERFECT CANDIDATE?