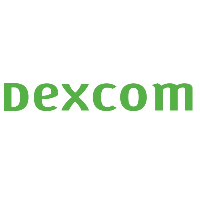 DESCRIPTION
About Dexcom:
Dexcom empowers people to take control of diabetes through innovative continuous glucose monitoring (CGM) systems. Headquartered in San Diego, California, Dexcom has emerged as a leader of diabetes care technology.
We invite you to become a part of a fast growing, purpose driven team in our newly established business centre in Vilnius or work remotely from: Romania, Bulgaria, Latvia, or Estonia!
As a Customer Support Representative, you will interact with patients, parents, caretakers for people who use Dexcom products. Your assistance and empathy will give the entire family a sense of comfort and the ability to move forward with their lives in a positive and productive way. Working in a dynamic environment with our dedicated team, you will ensure a high-quality experience for each patient by assisting to determine why the service, equipment, or feature is defective (inoperable) and help resolve issues related to the product.
REQUIREMENTS
Customer focus and empathy - you enjoy talking to customers, listening to their needs, and finding solutions to their queries.
Strong verbal and written communication skills and excellent phone manner.
Problem-solving skills by working independently and in collaboration with other teams.
Fluent in English & Bulgarianlanguage.
1+ years of relevant customer/technical support experience.
Ability to write reports, read and interpret documentation such as procedure manuals, operating instructions, and safety rules.
Proven experience in supporting mobile apps, both iOS, and Android, as well as Cloud-based reporting systems.
ARE YOU THE PERFECT CANDIDATE?