Job offers with languages in Europe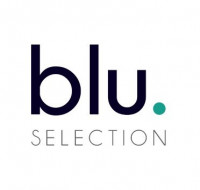 DESCRIPTION
Are you showing a strong sense of enthusiasm toward travel and tourism? Are you dreaming about experiencing different cool locations and cultures while making your first experience as a Tourism Agent?
We are looking for motivated and dynamic people like you to start a new work experience in different locations worldwide!
Your responsibilities and impact as a Tourism Representee will be:
Advising customers face-to-face onsite with changing workplaces
Selling products and services based on guests' needs
Organizing and coordinating individual travel plans
Supporting guests with booking troubles (altering, canceling, or creating new reservations)
Ensuring customer satisfaction
REQUIREMENTS
Skills, qualifications, and interests you need to succeed in this role:
The company is recruiting on soft skills, regardless of your professional experience – they will train you on every aspect of the job.
A native level of German and a B2+ level of English
Willingness to travel, experience new cultures and work with international people
Passion for the tourism industry
Knowledge of the value and impact that a good customer experience can create
Being an attentive listener, comfortable and skillful at communicating with people and solving individual problems
Willingness to move to different locations
EU passport + driver's license
ARE YOU THE PERFECT CANDIDATE?