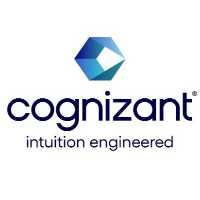 DESCRIPTION
Job location: Kraków/ Poland
Shift: 16/7
OFFICE JOB / ONSITE JOB
Do you love social media? Are you a fan of vlogging or constantly looking for videos to help solve your challenges? If the answer is yes, then you must start your career with a global company working as a Video Content Moderator for the world's best-loved video-sharing website.
Want to learn more about social media regulation, online free speech, internal controls or maybe even learn about EU policymaking? Apply now, start your career supporting this exciting team.
What you do:
Review user reports regarding website content,
Analyze and identify content that is not in compliance with requirements and flag for action in a timely manner,
Make well-balanced decisions and help resolve inquiries to defined policies and procedures,
Use market specific knowledge and insights to spot and scope solutions to improve the support of user community,
Review sensitive content, sometimes involving graphic or disturbing subject matter.
REQUIREMENTS
Knowledge of Hebrew language on at least C1 level,
Can read, write, comprehend, and have conversation in English at least C1 level,
Availability to work on a 16/7 shift (including weekend shifts),
Excellent communication (verbal and written) and interpersonal skills,
Quick learner and adaptable to learn new processes, concepts, and skills,
Excellent organizational and time management skills,
Strong attention to detail and a desire to deliver accurately, efficiently, and to a high standard,
Have a neutral mindset to alternative video content that needs classification.
ARE YOU THE PERFECT CANDIDATE?