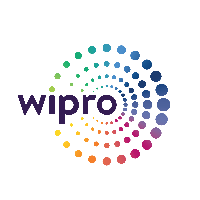 DESCRIPTION
We are excited to announce a new project within Wipro Technologies, a leading brand in the industry with a strong and diverse history. We are currently looking for enthusiastic professionals experienced in the field of Quality Audit to support our new client, a well-known brand in the social media industry. This is a full-time, on-site role, providing you with the opportunity to work from our sustainable and modern office location in Bucharest, Romania.
What you'll be doing:
Perform quality audits on internal and external specialists providing clients with advertising and sales support, as well as specialists working to bring prospective clients into the SMB's portfolio of advertisers;
Be the first line of quality when auditing client interactions between Client Services, Strategic Sales, or Account Management;
Execute both quantitative and qualitative analyses of data and trends to proactively deliver insights, define goals, and drive improvements;
Work closely & hand in hand with other departments to respond immediately to relevant quality-related needs;
Participate in internal quality calibrations led by process owners;
Participate in the development of quality inspection standards and continuously optimize the process and system platform.
REQUIREMENTS
Minimum 1+ years of experience in Quality audit, Quality management or with Quality Assurance Programs
Proficiency in English and Norwegian
Excellent verbal & written communication & presentation skills
Ability to work in fast and evolving workflows with eye for detail
Ability to maintain calm while meeting strict deadlines
Comfortably in exercising quality standards in ambiguous scenarios
Computer fluency and understanding the necessity of a data-driven approach
ARE YOU THE PERFECT CANDIDATE?